Taking a course in film and media is gaining a lot of popularity among aspirants these days. Learning to produce and direct films significantly requires in-depth expertise and knowledge of both theory and practical.
Among like-minded people, getting to know filmmaking can be fun and overwhelming. However, there are many film schools spread across the country, even some at the international level. Irrespective of the fact film learning can be possible without attending a film school, for precise and life-long skills, enrolling in the best film school is crucial. If you are keen to learn about film industries and how all kinds of films are produced, check out the list of Top 10 Best Film Schools in India 2023.
List of Top Film Schools in India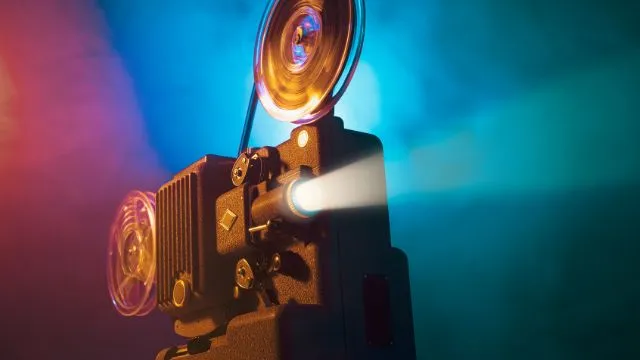 1. Film and Television Institute of India, Pune
Address: 11, Law College Rd, Shanti Sheela Society, Deccan Gymkhana, Pune, and Maharashtra 411004
Website: https://www.ftii.ac.in/
Established by the Indian Government in 1960, the Film and Television Institute of India currently inaugurated its campus on the grounds of the Erstwhile Prabhat Studio. It was a leader in the field of filmmaking. FTII aspirants consistently work as the oldest functioning movie shooting studios in the world. Initially, it was a part of the Broadcasting of the Government of India and the Ministry of Information.
Currently, FTII Pune is known as the leading film institute in the country and the department for fineness in audio-visual media nationwide. FTII alumni have their presence not only in Indy but across the globe, such as in London, Paris, Los Angeles, etc. They have also earned famous TV and film awards from Oscar, National Film Award, Padma Award, and Dadasaheb Phalke.
Popular Courses:
Editing
Direction
Screen Writing
Sound recording and sound design
Video Editing, etc.
Also Read: Top Acting Schools in India
2. Annapurna International School of Film and Media, Hyderabad
Address: 8-2-293/82/A, Annapurna Studios, Rd Number 2, Banjara Hills, Hyderabad, Telangana 500034
Website: https://acfm.edu.in/
Hyderabad-based AISFM is considered India's sought-after Film and Media institute. Inaugurated in the year 1975, it is the finest all-in-one film production studio in India. India's leading filmmaker walks into the studio with a story and walks out with a blockbuster film. With the foundation of Annapurna College of Film and Media, they started imparting education in filmmaking in 2011.
Owing to the experienced faculty members and a reputed academic team like industry experts and advisory board, they are looking forward to providing hands-on training and hands-on experience to the aspirants through in-studio training and uniquely designed digital learning courses.
Popular Courses:
Script Writing
Cinematography
Production
Sound Design
Editing, etc.
3. Government Film & Television Institute, Bangalore
Address: 5F78+WP8, Hesaraghatta Post, Bengaluru, Karnataka 560088
Website: https://gpt.karnataka.gov.in/gftihesaraghatta/public/7/
The Government Film and Television Institute was founded in 1996 in association with World Bank in Bangalore. There are two specialized courses available here: Sound Recording & Engineering and Cinematography. The institute spreads across 25 acres of land, having a large, spacious, and well-ventilated building.
GFTI has been established to meet the needs and requirements of the medium-scale industry. As the institute employs well-experienced and committed faculty, they are able to train the students with state-of-the-art professional video and film equipment. In addition, they are trained in television and film production. For theory guidance, the institute provides a library with ample reference journals and books.
Popular Courses:
Cinematography
Sound Recording and Engineering
4. MGR Government Film and Television Training Institute, Chennai
Address: X6VW+3QG, 4th Cross St, adjacent to Mathematical Science Institute, CIT Campus, Tharamani, Chennai, Tamil Nadu 600113
Website: N/A
Prior known as the Adyar Film Institute, MGR Government Film and Television Training Institute is based in Chennai, India. It is famous for being Asia's first-ever Television and Film training center. The foundation year of the institute is 1945. Being the country's pioneer film institute, it helps teach students filmmaking, video editing, videography, and animal & visual effects, among others.
The State Government of Tamil Nadu operates under the Public Relations & Information Department. A significant benefit of enrolling in MGR GFTT is that AICTE authorizes courses, while DTE awards the certificates under the Government of Tamil Nadu.
Popular Courses:
Director & Screenplay Writing
Digital Intermediate
Cinematography
Animation & Visual Effects
Film Editing
Audiography
5. Matrikas film school, New Delhi
Address: 604-A, Stock Wala Rasta, Chattarpur, Delhi – 110074 (Chattarpur Metro Station, Fatehpur Beri)
Website: N/A
Founded in the year 2008, MFS is a sought-after Film School in New Delhi, India. This private institute is able to cater needs of students who are willing to establish a career in Animation, Mass Communication & Media, or Fine/Performing/Visual arts. MFS provides a total of 12 courses which are certificate and Diploma level. As a renowned institution offering six UG and PG programs, the students will be taught by highly experienced faculty.
It helps the students to gain expertise and knowledge in the field of camera handling, acting, and lighting through its excellent and trained faculty. Apart from excellent academics, the institute has many facilities like a library, canteen, and Wi-Fi.
Popular Courses:
Animation
Arts (Performing, Visual Arts, Fine)
Mass Communication and Media
6. Srishti Manipal School of Art Design and Technology, Bangalore
Address: No 11, RWF West Colony, Yelahanka New Town, Bengaluru, Karnataka 560064
Website: https://www.srishtimanipalinstitute.in/
Established in the year 1996, SMSADT is a multi-disciplinary design school based in Bangalore. It has been offering design education in Visual Communication, Film, Digital Video Production, Design in education, Experimental Media Arts, Animation, Textile Design, Interaction Design, Business Systems, Product & Interface Design, etc.
The institute is authorized as a center of Eminence by the Indian Government. It provides premium quality education and opportunities for research in the field of media, design, art, technology, business, science, humanities, law, and others.
Popular Courses:
Animation
Interaction Design
Digital Video Production, etc.
7. Asian School Of Media Studies
Address: H8R9+CXV, B Block, Sector 16A, Noida, Uttar Pradesh 201301
Website: https://aaft.com/
For the past 30 years, AAFT has been serving students who have a dream of becoming a director or film producers. The institute is a pioneer in the field of media and arts. They provide more than 50 professional programs in numerous areas of Journalism & Mass Communication, Cinema, Animation, Performing Arts, Still Photography, Hospitality & Tourism, PR, Advertising, events & Fashion Design. AAFT is promised to offer top-notch corporate and media businesses or organizations to visit and recruit their students.
Popular Courses:
Cinema
Mass Communication
Fashion design
Photography, etc.
8. Whistling Woods International, Mumbai
Address: Film City Complex, Aarey Colony, Goregaon, Mumbai, Maharashtra 400065
Website: https://www.whistlingwoods.net/
Founded in the year 2014, WWI is a communication, film, and creative arts center based in Mumbai, India. Promoted by the reputed filmmaker Mukta Arts, Subhash Ghai, it was ranked among the top 10 best film schools in the year 2010 by the Hollywood Reporter. It was awarded the best film school in the world by the Hollywood Reporter in the year 2014.
The specialization of WWI is communication & creative media across seven schools, including the Actors' Studio, the School of Filmmaking, the School of Design, the School of Music, and the School of Media & Communication.
Popular Courses:
Filmmaking
Video editing
Communication & Creative Arts, etc.
9. School of Film & Mass Communication (SFMC), SHIATS University, Allahabad
Address: CR5W+V59, Naini, Prayagraj, Uttar Pradesh 211007
Website: https://shuats.org/webwapp/coll_film_mass_comm.asp
UP-based SFMC offers high-quality education, serves the community, and conducts research in relevant areas of interest. It mainly focuses on the training of aspirants and media personnel who can easily handle various professions, especially public relations, broadcasting, journalism, media psychology, medical research, animation, ShX, Media education, and cinematography. SFMC seeks to offer critical thinkers committed to performing effectively at professional levels of economic and social importance.
Popular Courses:
Animation & Visual Effects
Journalism & Mass Communication
Film Production and Mass Communication, etc.
10. State Institute of film & television, Rohtak
Address: Sector-6, Rohtak, Haryana 124001
Website: https://plcsupva.ac.in/
Established in the year 2011, the State Institute of Film and Television is a famous institute of acting, cinematography, sound recording, editing, and direction. It is operated under the State University of Performing and Visual Arts, which is situated in Rohtak, Haryana. To grow cinema, the state has started this institute. With all the necessary facilities, it is known as the largest campus in India. In addition, it has modern facilities for student training.
Popular Courses:
Editing
Cinema
Recording, etc.
Bottom Line:
With time, the craze to be a part of the Bollywood industry, filmmaking curriculum, and schooling has turned into a competitive as well as lucrative career. Every aspect will be taught in the aforementioned film schools, from making motion pictures to telling a story visually.