Are you looking for the best school for your child? Yes! Get in-depth information about Ryan International School. These schools are a group of private education institutes inside and outside the country. Introduced in 1976 with the first school in Mumbai, the founder of Ryan International School is Augustine Francis Pinto. Today, it has a total of 135 branches across the globe.
Delhi-NCR, Karnataka, and Maharashtra are the three major locations where the Ryan International schools have a presence. To facilitate learning across global boundaries, the group is tying up with universities in the US. Apart from CBSE, they offer IGCSE, ICSE, State Boards of Gujarat and Maharashtra, and IB in their schools.
Being the largest chain of private schools, students can be benefited, in case they are going to change their school or move to another state. The group provides employment opportunities to more than 1800 faculty members while the annual pass-out rate of students from the school is more than 30,000.
Benefits of getting admission into Ryan International School
Since Ryan is a top-class private English Medium school, they deliver quality education while focusing on the overall development of the child. Each branch of the school has good infrastructure as well as a few qualities, such as experienced learning, leadership programs, Ryan TV, Social responsibility, sports clubs, creative arts, social interaction, etc. What are you waiting for? Go and check the below information to find the nearby branch of Ryan International School.
List of Top Ryan International Schools in India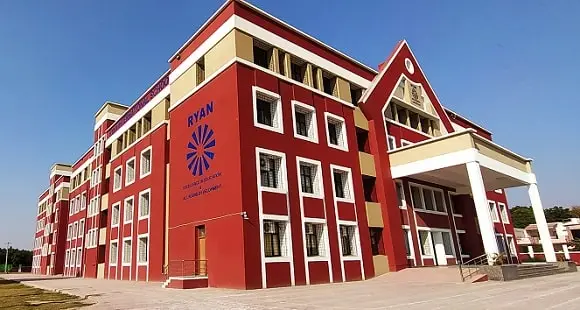 1. Ryan International School Ajmer
Address: Maharana Pratap Nagar, Near Tempo Stand, No-19, Kotra, Ajmer, Rajasthan 305001
Ryan International School, Ajmer is located in the surrounding area of Kotra, Ajmer in Rajasthan. Being a part of Ryan International Groups of Institutions, it is constantly aiming for quality education. Established in the year 1998, it ranks among the best 10 CBSE schools in Rajasthan in recent years.
 The institute enjoys tremendous growth keeping a unique and quality approach towards education, thus it has risen to fame in the locality. In 2019-2020, the school received awards at PreSchool Grand Jury Awards from Education World.  Some of the notable remarks of co-curricular activities are seen in programs like Competitive Exams (ISO), Social Service Teen Camp, ICFPA, NASA Educational Workshops & programs, etc.
Infrastructure:
Sports
Computer Labs
Library
Indoor Game Block, etc
2. Ryan International School Amritsar
Address: G.T. Road, By Pass, opp. Sohal Motors, New Amritsar Colony, Amritsar, Punjab 143001
RIS's Amritsar branch was founded in the year 2003 and is authorized as an excellent educational institute in the locality. The institute follows the CBSE prospectus. Today, there are more than 2,300 students, from Nursery to Class XII. In Amristar, Ryan international is considered the sought-after international CBSE school.
The motto of the school is to empower the students with life skills, holistic education, and real-life values ​​that allow them to become global citizens while creating a culture of excellence. Apart from academic activities, the school focuses on curricular and co-curricular activities. In 2016, the Amritsar branch of RIS ranked amongst the top 16 CBSE schools.
Infrastructure:
Music Room
Craft Room
Modern Classrooms
Labs, etc.
3. Ryan International School Bhopal
Address: MPHB Colony, Laharpur, Bamugalia Extension, Bhopal, Madhya Pradesh 462043
Established in 2011, this CBSE School approaches towards education so that they can change communities and lives. Since its inception, they have been continuously ensuring that the school has a healthy, safe, and positively energized environment for the students taking admitted to it.
It has got to know the best CBSE schools in Bhopal. In terms of academics and other activities, the school has secured its place. Being a co-educational school affiliated with the CBSE prospectus, the students have a better understanding of every subject. In 2019, the school secured 5th position among the top schools in Bhopal and was awarded by National Education World.
Infrastructure:
Use of the Latest Technology in Class & labs
Water Harvesting Plant
Specialized Equipment, etc.
4. Ryan International School Aurangabad
Address: G-42, Paithan Rd, next to Nath Seeds, Itkheda, Aurangabad, Maharashtra 431005
RIS in Aurangabad is one of the famous ICSE education institutes and was founded in the year 2006 as a co-educational school. The school is for students from Montessori to XII class. With the modern use of technology, students are prepared for a global education. As a result, each student grows through a holistic approach.
The best thing about RIS Aurangabad is that they believe in a blended and nurturing learning environment that fosters the emotional, social, intellectual, and physical development of their students. Parents looking for the best ICSE School in the locality prefer RIS, Aurangabad.
Infrastructure:
Classes for grooming
Well-maintained classrooms
Labs for Maths, Biology, Physics, Chemistry, etc.
5. Ryan International School Bangalore
Address: Behind Hindustan Lever Ltd., Near AECS Layout, M.H.Colony, Bangalore
Yet other leading co-ed branches of RIS. Bannerghatta, Bangalore situated RIS was established in the year 2014. In the region, this school is known as one of the best CBSE schools, aiming to become a leading global educational institution that creates human resources for community expansion and transformation.
The curriculum is heavily focused on an activity that fosters inquiry, creativity, literacy, and critical thinking. Not only employing experienced teachers, but the school approach also brings a great understanding of other activities like sports, debates, etc. In this environment, one can build academic, spiritual, and understanding skills while developing physical and mental strength.
Infrastructure:
Specialized equipment
Modern classrooms
Use of upgraded technology, etc.
6. Ryan International School Chennai
Address: ETA Globevill, Taluk, Mambakkam, Sriperumbudur, Tamil Nadu 602106
Chennai is one of the largest hubs of education institutes and schools, and RIS School is one of them. Founded in the year 2013, a newly established school consistently creates an environment that ensures the overall development of the students. The institute relies on positive aspects, such as hard work, respect, fairness, honesty, self-discipline, and caring. To develop the mind of students, they have created a great and safe environment. The Chennai branch of RIS was also awarded by British Council for being the best International School in the country.
Infrastructure:
E-learning
Experimental Learning
Sports
Art & Craft, etc.
7. Ryan International School Delhi
Address: Vasant Kunj, New Delhi, Delhi · 011 2689 9089
Vasant Kunj, New Delhi branch has been educating students for more than 30 years. Started in the year 1991 under the Ryan Group of Institutions, the tagline they follow is excellence in education and all-around development. In the present day, the school provides a great education as well as other developments in the arts and community, sports, and theatre.
The huge success of the Delhi branch of RIS is visible in the class X and class XII board results for 2019-2020. Moreover, the students of the school received awards and appreciation at both national and international levels. In this school, students are allowed to engage in events established to increase leadership and communication skill, as well as personality.
Infrastructure:
Modern classrooms
Lab, library, etc.
8. Ryan International School Hyderabad
Address: 1-55, Kalajyothi Rd, Masjid Banda, Sai Pruthvi Enclave, Gachibowli, Kondapur, Telangana 500084
The Kondapur, Hyderabad branch of Ryan International School empowers the students as well as helps them to face the real-world challenges they face during their education period. Students learn new age prospectus here, thus becoming young minds to learn, discover, express, think, and explore their potential and abilities.
Along with this branch, other branches of Ryan International ranked among India's leading schools in various C-fore surveys operated by the Times of India, Hindustan Time, Education World, Digital Learning, etc.
Infrastructure:
Library
Sophisticated classroom, etc.
9. Ryan International School Surat
Address: Plot No, 85, Rander Rd, opp. Navyug College
Ryan International School is a leading co-ed school in Adajan, Surat. Establish in 2014 for imparting education to students from Montessori to XII. It is amongst the top CBSE schools in this locality. Surat branch was awarded 2nd rank in India School Ranking, as well as featured in the leading 500 schools and awarded School Excellent Award.
Infrastructure:
Sports ground
E-learning classes
Modern technology, etc.
10. Ryan International School Ghaziabad
Address: A-1 Udyog Kunj Delhi, Hapur Bypass, opp. Ajay Garg Engineering College, Dasna, Uttar Pradesh 201302
Ghaziabad branch of RIS was founded in 1992 as a CBSE school for Montessori to XII for both male and female students. The school constantly engage in offering premium quality education to students for three decades. It is amongst the top ten CBSE schools in Ghaziabad. The long-term aim is to indulge the right morals, develop a great sense of responsibility and promote hard work.
Infrastructure:
All essential facilities, etc.
Hopefully, you will like the content. Do comment below and share your thoughts!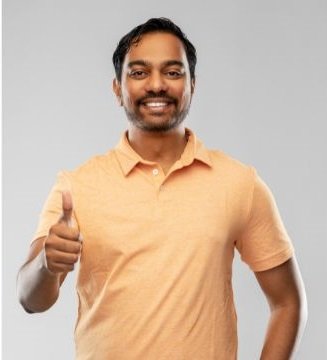 Rahul Kumar is a passionate educator, writer, and subject matter expert in the field of education and professional development. As an author on CoursesXpert, Rahul Kumar's articles cover a wide range of topics, from various courses, educational and career guidance.