Gone are the days when studying in government schools was considered low class. In India, public schools are now organized with many facilities. One such government school branch, which has been in the limelight throughout the year, is Kendriya Vidyalaya, which is run and owned by the Kendriya Vidyalaya Sangathan.
Also known as Central School Organization, Kendriya Vidyalaya Sangathan (KVS) is a scheme of central government schools established under the Ministry of Education, Government of India. Being operated by 25 Regional Offices & Zonal Institute of Education and Training, it is called the largest school's chain inside and outside the country.
To nurture the heart and creativity of children, along with imparting values ​​and knowledge, is the motto of KVS. It was introduced in the year 1963 as a non-profit organization. All schools under the chain are affiliated with the CBSE boards. Parents who want to enroll their kids in these schools must check the list given below to choose the right branch. Let's check the top 10 best Kendriya Vidyalayas in India:
List of Famous Kendriya Vidyalayas Schools in India
1. Kendriya Vidyalaya, Rae bareli, Uttar Pradesh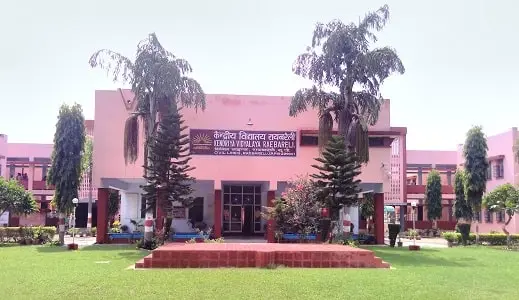 Address: Kendriya Vidyalaya Raebareli, Civil Lines, Gora Bazar, Raebareli, Pincode: 229001, India
Run by KVS, the KV Raebareli branch is an autonomous body under HRD Ministry. It came into existence in the year 1973, and 2 other branches in the same district. The education institute is affiliated with the CBSE board and is situated in the area of Civil Lines. Building for Class I to V is located near ITI, Raebareli, which was introduced in 1987.
It is a leading school providing high-quality education, as well as promoting the schools participating in extra-curricular activities. The aim of the school is to fulfill the education requirements of the children of transferable government employees, such as Para-Military and Defence Personnel. It has teaching staff in different categories, including Trained Graduate Teachers, Post-Graduate Teachers, and Primary Teachers.
Infrastructure:
Physics Lab
Smart Classrooms
Classrooms
Science, bio Lab
Mathematics Lab
Computer Lab, etc.
2. Kendriya Vidyalaya, Vigyan Vihar, Delhi
Address: Kendriya Vidyalaya, Vigyan Vihar, Near Vivek Vihar Police Station, Delhi – 110092
The Vihar branch of KV is a co-educational, civil sector school under the auspices of Kendriya Vidyalaya Sangathan. The school promotes both the academic and non-academic development of students. The purpose of this school is to provide a learning platform to students belong the transferable employees of state and central government, such as para-military and defense forces.
The National Council of Educational Research & Training (NCERT) and Central Board of Secondary Education (CBSE) prospectus is followed here. Under the guidance of Principal Rajiv Mohan and well-qualified and experienced teachers, the school is touching new heights of success. An interesting fact about the school is that it runs in two shifts with different school timing, management functioning, and staff at this place.
Infrastructure:
Library
Science Lab
Playground, etc.
3. Kendriya Vidyalaya No. 4, Gwalior, Madhya Pradesh
Address: Kendriya Vidyalaya No. 4, AFS Maharajpura, Gwalior (M P), Pin: 474020
KV AFS Maharajpura was established in 1985 as one of the branches at the Bhopal location with a student strength of 141. Few employees were present on the temporary school premises at that time. Despite having limited infrastructure, the school consistently leads the way in all fields.
 In recent years, it has become one of the leading schools in the region, with 803 students under the guidance of 35 dedicated school teachers. It is affiliated with CBSE, New Delhi, and an essential part of KVS under the Ministry of HRD. The school is able to provide education up to XII in the field of Arts, Commerce, and Science.
Infrastructure:
Labs
Arts & Crafts
Library
Football, Volleyball, Basketball, Cricket, Kho-Kho, and Kabaddi Ground
Children Park
Audio-video aids, etc.
4. Kendriya Vidyalaya, Ernakulam, Kerala
Address: KendriyaVidyalayaErnakulam, Po-kadavanthra, Dist-Ernakulam, Kerala, Pin-682020
KV, Ernakulam, is situated in the Indian state of Kerala. The school was introduced in the year 1965 at Perumanoor in the Shipyard Campus to impart education to students VI to IX. In 1966, the school started classes for classes I to V and X, thus becoming a full-fledged educational institution.
In 1970, the campus shifted to Kadavantara, a 7.5-acre land. Another development started with construction of a water tank, compound wall, and staff quarters. Later, it was declared as a model institute by KVS, with other facilities like a computer room, science lab, etc., available for the students. Owing to its leadership in facilities, the institute has won many prestigious awards.
Infrastructure:
Sports & Games room
Computer lab
Room for vocational training
Separate space for co-curricular activities, etc.
5. Kendriya Vidyalaya, Pattom, Thiruvananthapuram, Kerala
Address: Near Kerala Public Service Commission, Pattom Road, Pattom, Thiruvananthapuram, Kerala-695004
The journey of KV, Pattom, to be successful in the education field started in the year 1996. Currently (2005), the school has been announced as an innovative school in the region. This is the first school that has a fully automated library. In addition to this, it is selected to interact with the PM on Teacher's day in the year 2014. On top of this, KV Patton was consistently awarded the best Government School in India.
As a civil sector school, it is affiliated with the CBSE board. The school operates two shifts for education, ranging from Class first to XII, housing more than 3000 students and 100+ staff members.
Infrastructure:
IT Infrastructure
Library
Labs
Art& Craft rooms, etc.
6. Kendriya Vidyalaya Karaikudi, Tamil Nadu
Address: 3QQV+6VQ, CECRI Campus, College Rd, Karaikudi, Tamil Nadu 630006
CECRI Campus of KV was inaugurated on 17th Aug in the year 1976. It is a leading branch of KVS with 94 student strengths. The school offered classes up to VI with 163 student strength at that time. In the year 1981-82, the school introduced classes up to 10th. The year 2007-2008 was a successful year for the school as it started offering classes for students from Science Stream (XII).
Infrastructure:
Activity Centre
Laboratories
Playground
Medical room
Football ground, etc.
7. Kendriya Vidyalaya, Sevoke Road, Siliguri, West Bengal
Address: QCHX+457, Sevoke Road District Jalpaiguri PO, Salugara, Siliguri, West Bengal 734008
KV, Sevoke was established in the year 1981 in Salugara, West Bengal. Since its inception, it has been imparting quality education to students. It has passed various milestones and touched the heights of success. The school educates students from first to XII with Commerce, Science, and Arts Stream. Additionally, it has maintained high standards in AISSCE and AISSE Examination. The sevoke branch of KC offers opportunities to its students to participate in a wide range of activities. Besides academic activities, the school encourages students to participate in Sports, Games, and other activities.
Infrastructure:
E-classrooms
CMP room
Science Room
Lab
Computer Lab
Garden, playground
Activity room, etc.
8. Kendriya Vidyalaya, Mankhurd, Maharashtra
Address: B-Camp (Nausena Baug Near Mandala, Opp. to Narmadeshwar Mandir, Mankhurd, Mumbai, Maharashtra 400088
KV Mankhurd branch is situated from the crazy crowd of the urban in the center of a lush green environment. This co-education school is free of population and has a calm environment full of scenic beauty. It is affiliated with the CBSE board and offers excellent education to of all ages student.
Infrastructure:
Computer lab
Science Lab
Well-equipped sports room, etc
9. Kendriya Vidyalaya, Malleswaram, Bangalore
Address: Kendriya Vidyalaya Malleswaram, 18th Cross Rd, Malleshwaram, Bengaluru, Karnataka 560055
Founded in 1965,   KV Malleswaram has an iconic position in KVS. It is committed to quality education with the strength of 1800 students. The school employs 63 well-experienced and dedicated staff on the first shift. The second shift comprises 640 students and 20 staff. The school has all essential infrastructural facilities.
Infrastructure:
Spacious classrooms
Science room
Labs
Resource Room
Library
Maths lab, etc.
10. Kendriya Vidyalaya, Gole Market, New Delhi
Address: GATE NO. 6, Park Street, Ram Manohar Lohia Hospital near Gole Market, Delhi 110001
KV is a co-educational school founded in 1970 by the KVS under the Ministry of Education. The school aims to offer educational facilities and helps them become good people. All facilities, including sports and games, are available at the center.
Infrastructure:
Science Room
Lab
Gym, Skating Rink
Laboratory
Classroom, etc.
Final Words
With 1,248 school branches across the country and three chains in Tehran, Moscow, and Kathmandu, KV provides high-quality education to the students, especially to the kids of transferrable employees (like Indian defense services personnel) of the central government.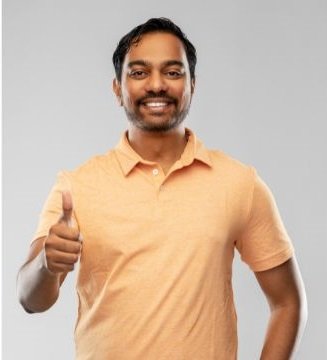 Rahul Kumar is a passionate educator, writer, and subject matter expert in the field of education and professional development. As an author on CoursesXpert, Rahul Kumar's articles cover a wide range of topics, from various courses, educational and career guidance.