CBSE stands for The Central Board of Secondary Education, and it is a national-level board of education in India. CBSE is the main body that conducts the exam for Class X and Class XII in India, and it also has a presence in some foreign nations. CBSE is considered the highest standard of education in the country, and many parents prefer CBSE schools to prepare themselves for higher education. Since education plays a pivotal role in the child's development, every parent wants their child to be in the best school in the country. It is certainly very important to choose the right school with a mix of theoretical knowledge, practical knowledge and other vocational disciplines.
In addition to the knowledge, you must also check the availability of co-curricular activities at the school. The activities are an integral part of the learning experience and help the child create new hobbies for themselves. Now, the next important question is which school should you choose for your child? There are many options available in every district, but to help you, we have compiled a list of the top 10 best CBSE Schools in India. Check them out in the next section.
List of Top CBSE Schools in India
In this section, we have listed the top 10 best CBSE Schools in India. While compiling the list, we used a holistic approach where we looked into parameters like general review, facilities, educator's qualification, extracurricular activities and the school's overall performance as per the CBSE results. A higher preference was given to infrastructure and academic excellence. So, without waiting any further, let us check out the top 10 best CBSE Schools in India.
1. Delhi Public School
Delhi Public School, also known as DPS, is one of India's most popular school franchisees. The best among these is the DPS RK Puram. It is a co-ed educational institute in Delhi, established in 1972. The RK Puram branch is considered a flagship branch of DPS and has all the facilities that a student will need to prepare for higher education. The academic program also focuses on the preparation for competitive exams like NEET and JEE. If you do not live in Delhi, you can also try other branches of DPS. All of them are considered to be top-notch in terms of quality.
2. DAV School
The second most popular franchisee after Delhi Public School is the DAV School. The most popular branch of DAV is in Mogappair; however, just like DPS, all the branches are equally good. DAV School was incepted in 1989, and since the beginning, it has been a CBSE-affiliated school. DAV School focuses on the practical delivery of knowledge, and this helps the student in grasping the concepts in a better way. The staff at the DAV School is highly qualified and pays attention to modern-day learning techniques. Your child can experience all extra activities at DAV School
3. Chinmaya International Residential School
At number 3, we have Chinmaya International Residential School. This school was incepted in 1966 in Coimbatore, and since then, it has been one of the best CBSE schools in the area. Chinmaya International Residential School has classes available from Class V to Class XII. In addition, the academics are based on a comprehensive approach. The school also focuses on developing leadership skills and excellent character development. The students from Chinmaya International Residential School graduate as responsible citizens ready to take on real-world challenges. You can certainly consider this school for your child, and we assure you that you will be happy with the child's development.
4. The Doon School
The Doon School is also known as Doon Public School, Dehradun, a full boarding school. The school is for children between the age of 12 and 12. In addition, the school receives applications from across the country. This school was established in 1935, and since then, it has been one of the best in the country. Apart from the world-class education, the students at The Doon School enjoy a natural surroundings as it is located in the foothills of the Himalayas. The campus of The Doon School is spread across 70 acres, and it is certainly a school that you should consider.
5. National Public School
At number 5, we have National Public School. This school was established by Dr K P Gopalkrishna in 1982. The school is located in Bangalore, providing students an equal opportunity to learn and develop. The faculty at National Public School also promotes creativity in children, and there are additional programs to promote the child's healthy development. Classrooms at National Public School are very spacious, and they are well-equipped with technology. The school also offers a host of co-curricular activities, which are again an important part of the child's development.
6. Ramakrishna Mission Vidyapith
Ramakrishna Mission Vidyapith is located in Deoghar, Jharkhand, and it is yet another very popular school. It is also one of the oldest schools on our list, as it was incepted in 1922. Since then, Ramakrishna Mission Vidyapith has been involved not only in modern-day education but also in helping students in their spiritual journey. The school was set up based on the teachings of Swami Vivekananda and Sri Ramakrishna. At present, Ramakrishna Mission Vidyapith has classes from VI to XII. The innovative modern-day technique of teaching helps students with a better learning curve.
7. Bhartiya Vidhya Bhavan
Bhartiya Vidhya Bhavan was incepted in 1983 and it was based in Chandigarh. Today. Bhartiya Vidhya Bhavan Chandigarh is known to be the best in the country. However, if you are not in Chandigarh, then do not worry. Bhartiya Vidhya Bhavan has 373 schools and 123 kendras across India. As per multiple ratings, Bhartiya Vidhya Bhavan has rated as a top CBSE school in India in 2023. The holistic development of students is aided by experienced faculty, technology and world-class facilities. The school also has multiple sports clubs, and many international students are studying at Bhartiya Vidhya Bhavan.
8. HAL Public School
At number 8, there is another school in Bangalore: HAL Public School. Like other schools on the list, this is also an English medium CBSE school. It was incepted in the year 1999, and it has been offering quality education to students from kindergarten to class XII. HAL Public School has appeared in several rankings, and the credit goes to the experienced staff dedicated to their students. HAL Public School also has all the modern-day facilities like smart classrooms, well-equipped labs and multiple options for co-curricular activities.
9. The Heritage School
Next on our list is The Heritage School. This is located in Gurugram, Haryana, and it was established in 2003. It was one of the first schools that offered air-conditioned classrooms for students. At present, the school offers education from nursery to class XII. The teachers at The Heritage School are highly experienced, and they go the extra mile to help the students with a better learning experience. The Heritage School has also deployed innovative learning methods for the students, and it has all the extracurricular activities available. The only thing to note is that the fee of The Heritage School is on the higher side.
10. Bluebells International School
The last school that we will talk about is the Bluebells International School. This is also a CBSE school, and it is located in New Delhi. The school was incepted in 1957, and since then, it has experienced massive development in infrastructure. Apart from this, the school has a very child-centric approach towards education. Many notable personalities completed their schooling here. Bluebells International School also has an in-house art gallery, home science studio and other activity rooms. The school is equally focused on cultural development in children.
Conclusion
These are the top 10 CBSE schools in India. We understand that their presence might not be in your city or your district. In such a case, you can check out the branches of these schools. Schools like DAV and DPS have branches in almost every city in India. This can help you provide quality education to your child for a bright future. You can visit the school's website for information on the admission process, and we are sure that this will help you with the required information. Lastly, please note that the list reflects our personal opinion and should only be used for informational purposes. If you need more clarification, please contact us, and we will be happy to help you with your queries or questions.
Also read: CBSE Informatics Practices Class 12 Preparation Tips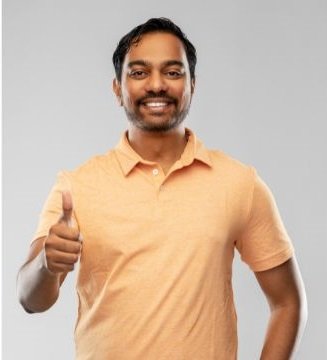 Rahul Kumar is a passionate educator, writer, and subject matter expert in the field of education and professional development. As an author on CoursesXpert, Rahul Kumar's articles cover a wide range of topics, from various courses, educational and career guidance.