Are you planning to start your career in photography? Do you think you have a blend of artistic and technical skills that are needed to make a good career in Photography? If your answer is yes, then certainly you have a great scope to show your skills across the world at the same time enjoy the job you are working. Photography is all about the way you show the art from your eyes through your lens to the world. However, it requires a lot of practice and patience.
A good photographer needs to have the knack of creating strong images or pictures that would tell an impactful story with some internal message or the event recording.
Eligibility to Become Photographer
There is no hard and fast rule to become a photographer. As long as you have the right technical and artistic skills with some good educational background and string certified courses accomplished, you will be all set to be a photographer. For further details, listed is the eligibility criteria which a capable photographer is expected to have:
The candidate needs to be 12th pass from the board which is well recognized and should have at least 45% scored marks.
The candidate needs to enter certain UG courses or even the diploma courses and certifications that are related to photography no matter which stream do they choose to post their 12th.
Candidate is expected to take up different new courses related to photography and of course a professional camera is must since that works as the weapon to fight against the competition in which you soon will be entering.
Job Roles Designed For Photographer
Other than the qualifications that are mentioned above, it is important that a photographer have certain skills. A person with refined skills has high chances to get selected by the reputable firm in this field. Once you understand what all training courses you need to do and skills that you must have, it is photographer who can then fit to different positions and roles that will match the skills. Listed are different roles of a photographer that can be chosen to show your level of art and technology.
Photo Journalist: This is one of the most common yet in demand style of career where the person needs to cover different serious social issues and send them to different newspapers. Such people are called photojournalists who also work as freelancers
Event Photographer: Such type of photographers is known for capturing candid moments at events such as parties or launch of certain product or the ceremony which is being conducted. They are also responsible for some of the huge concerts where thousands of people are present.
Advertising Photographer: This field is quite trending in today's time and of course, it is one never ending profession. The demand for photographer entering this field is always high. Besides, there are different agencies who generally require photographs of certain commercials which is why they require advertising photographers who click pictures that you now see in different commercial ads.
Other types: Other than this, wedding, Industrial, Wildlife, Food, fashion, and Aerial Photographers are also quite in demand and needs to have active participation in that particular field to make sure the pictures they capture shown an impact to the target audience.
=> Also read about: PhotoGraphy Invoice Template & Receipt Maker
Industry that is meant for a Photographer
If you are just at the initial phase where you are wondering if this field can actually be right for you or not, then certainly, have a look at the industries where you can showcase the art in your own style. You might be working under someone else but it will you who will always be the boss since you will be delivering the right set of pictures that particular companies thrive for. Some of the well-known top sectors are listed below:
Magazines
Press and Publishing Houses
Industries and Medical Institutes
Newspapers
Advertising Agencies
NGOs
Freelancers
Studios
Event Management Organisations
Pay Scale Of Photographer
There is no specific PayScale that a photographer generally gets. It is all about the skills and abilities which a photographer shows when it comes to sharing his vision and giving end results. Besides, experience talks too. Other than this the profession depends entirely on the awards and certifications which the photographer has earned on his taken on merit. Usually a beginning who started his career as a fresher is likely to get a PayScale starting from Rs.18, 000 depending upon the industry he or she plans to enter and the company who hires the candidate.
There is another condition as well which may hamper the PayScale and which the type of role candidate choses is. Talking of which, wedding photographers are usually paid as per the hours of work they perform while the wildlife photographers are paid per project they are assigned to. In short the earnings would vary as per the sector in which the candidate enters. Talking of which listed could be the possible PayScale of each of the role
Wedding Photographer: Rs. 10,000 to Rs. 1,00,000 per day
Newspapers and Magazines: Rs. 15,000 to Rs. 20,000 per month
Fashion Photographer: Rs. 25,000 per month
Wildlife Photographer: Rs. 15,000 – Rs. 25,000 per month
Advertising Photographer: Rs. 25,000 per month
All the above figures are simply the estimation to give an idea about the price range in which generally a candidate is paid. It of course will vary from every individual and company.
Study Material That May Help Become Photographer
To enhance your skills and show your talent in much professional and clean manner there are some of the best books and study materials that you can choose to learn further. It will help to boost your knowledge in the photography field such as Joe McNally's Life Guide to Digital Photography, Complete Digital Photography by Ben Long, Langford's Basic Photography, Bryan Peterson's Understanding Exposure, The Photographer's Eye and The Photographer's Mind by Michael Freeman.
After you go through these books and follow some of the meaningful course you shall not be disappointed.
Advantages of Career in Photography
This is one creative field and you can succeed only if you have the knack to be a part of this industry and stay ahead in the day to day life to couture those realities which even a layman may ignore. Such type of job is extremely creative and only a real talent can make career in this field. The name, reputation and pay which a photographer gets are not something everyone may get so easily. Besides, this field has always been known because of the job interest since people who work here are the only people who do their job with their interest. So if you think you have good eye to capture the right moments then certainly this field is meant for you. Sometimes college students cannot write and submit their papers timely.
Best Colleges for Photographer Courses
If you are keen to show your talent in this field then you must not compromise with the college where you plan to pursue your further education and which eventually would enhance this interest of yours. That is the main reason listed are the top photography schools that you should not ignore.
1. Creative Hut Institute of Photography, Kerala
This college was established in the year 2007 and is known to offer the candidates with a good yet meaningful education in Cinematography and Photography. In today's time, don't be amazed to see how it has progressed in historic tradition, education and have the lush eco-friendly campus. With more than 30 awards in hand, this college is known for enhancing creative skill.
Features
It is known for the efficient mentors team
It has been the first global Residential Photography College
The lectures are being instructed in different languages for ease of leaning.
Courses Offered by the Institute
Technical Examinations for Photography
Diploma in Travel and Photojournalism
Diploma in Nature and Wildlife Photography
Professional Diploma in Art of Photography (1 Year)
2. AJ Kidwai Mass Communication Research Center, New Delhi
This is another well-known yet prestigious communication institute which offers the most remarkable course in the field of photographer. It is known for the most aesthetic guidance from top notch instructors
Courses Offered
MA in Mass Communication
PG Diploma in Still Photography
MA in Convergent Journalism
MA in Visual Effect and Animation
Visual Communication programme
3. Delhi College of Photography, New Delhi
This college has earned the reputation and became a touch competitor to other popular colours that offer photography career. It is one of the best photography colleges in India that offers variety of long-term and short-term photography courses
Courses thought are
Photography Foundation
Wildlife Photography
Basic Photography
Fashion Photography
Advanced Photography
Candid Wedding Photography
If you also have interest in film making or makeup then you can think about this college.
4. Sri Aurobindo Centre for Arts and Communication (SACAC)
The photography programs offered by SACAC aim to help students master the grammar and craft of photography. The course equips photographers to practice different forms of photography and practice different genres as professional photographers such as journalism, documentary, editorial, fashion and advertising. The curriculum focuses on technical and aesthetic expertise, social and political contexts of our times and research.
Location: New Delhi, India
Founded: 2007
Website: https://www.sac.ac.in/
Courses offered:
12-month PG Diploma Course in Professional Photography
2-month in Foundation Course in Photography
5. Pixel Institute of Photography, New Delhi
For the top notch photographers who are looking for the guidance and training with some incredible courses with the help of experienced faculties this is the right college. It is known to offer a perfect blend of practical and theoretical classes that focuses in equipping students with an in-depth knowledge
Courses offered
Four-month diploma in Advanced Photography
One month course for beginners
Foundation Photography Two months' certificate course
6. National Institute of Photography, Mumbai
Started in the year 1983 by the Late Prof Manohar Desai, this college offers diploma and certificate level photography courses to those who are interested in this industry. It also offers the string training in foundation associated to different photography genres
Courses Offered
Basic Photography course
Foundation course in Photography
A crash course in Photography
MFA Photography (PTPG)
Diploma in Fashion Photography
Videography
Tabletop photography Diploma
Bridge Course (Photography)
7. Asian Academy of Film and Television, Noida
This college was started in the year 1993. It has earned a great position amongst the competitors because of the photography courses that it offers to the students. It has also been affiliated with International Film & Television Research Center
Coursed Offered
Diploma in Camera and Lighting Techniques,
Diploma in Visual Communication,
Basic and advanced course in photography
8. Light and Life Academy, Ooty
a famous advertising photographer Iqbal Mohammed established this college. It is all loaded with the trending techniques that help the student learn the Photography art. Besides, it has also been well created curriculum that highlights a good teacher to student ratio
Courses offered
Diploma course in Professional Photojournalism
Professional Photography Diploma course
Short duration workshop courses
9. Osmania University, Hyderabad
This university was founded by Nizam of Hyderabad in the year 1918 and is seventh oldest University in India. Located in the princely state of Hyderabad, this university offers Programmes with 158 blends and has been affiliated more than 1000 colleges
Courses offered
3- year BFA (Photography) course
10. Sir JJ Institute of Applied Arts, Mumbai
This is another independent institute that offers the quality photography courses. It was earlier had its operations at Sir JJ School of Art premises and now it  offers a B.F.A in Applied Art by All India Council for Technical Education
Photography courses Offered
Photography Apprentice Training Course
Master of Fine Arts in Photography Post Graduate Course
11. National Institute of Design, Ahmedabad
This college was founded in year 1961 and offers some of the quality esteemed photography courses at its PG campus. However, the courses which the college offers have limited seating to the count of just 15. SO you need to give your best to be a part of this course.
The candidate can apply for the programme if he has achieve a degree or diploma in any field that includes the duration of 10+2+4 year
Courses Offered
19 disciplines M.Des. programs
Des. programs to aspirants in 8 disciplines
Looking at the growth of advertising and media in today's time, there is no doubt that you have a great employment opportunity in the field of photography. If you find a reputable agency that understands your creative skills then do not give it up. Showcase your talent and motivate the number of people who soon would be following your footsteps. The above details will surely help you get on track but just in case you are still confused then it is always better to speak with those who are already into this profession from quite a long time.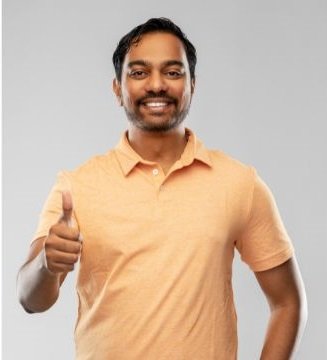 Rahul Kumar is a passionate educator, writer, and subject matter expert in the field of education and professional development. As an author on CoursesXpert, Rahul Kumar's articles cover a wide range of topics, from various courses, educational and career guidance.