Being a lifesaver in a human's life is not an easy job, which means pursuing MBBS as a career brings responsibility to save the life of people anyhow. But, MBBS is one of the toughest professional courses, whether you are opting for education at the national or international level from a private institute or a public institution.
Thus, those who are aspiring to become a surgeon, doctors or specialists should start looking for the best medical colleges in the world in 2022. A top medical institute will help to make your future bright in the medical field.
If you are looking for the best medical colleges in the world, you will find many options but making such a choice can be difficult. This medical college varies from another in terms of fee structure, specialisations, infrastructure, criteria, eligibility, entrance test, and several others. To make your selection easier, we have listed the top 10 medical colleges in the world.
Top 10 Medical Colleges In The World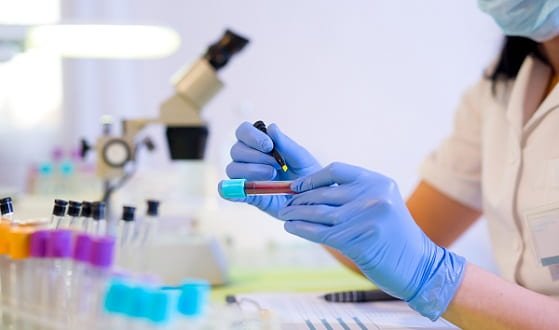 Harvard University
New York University (Grossman)
Duke University
Columbia University
Stanford University
University of California, San Francisco
Johns Hopkins University
University of Washington
University of Pennsylvania (Perelman)
Yale University
1. Harvard University
On this list, the first foremost institute is Harvard which was established in 1636. It is the oldest higher academic institution in the United States. This prestigious institute is widely considered as it is popular in terms of its reputation, academic, noble, and influence. Situated in Cambridge, Massachusetts, Harvard's campus is spread over 209 acres of land with the best infrastructure & essential facilities.
The Graduate School of Arts and Science at Harvard University awards the select terminal master's course in 58 programs and doctorate course all disciplines. It provides exceptional opportunities for study across the breadth and depth of life science through the HILS of Harvard Integrated Life Sciences. Students from across the world will get good academic knowledge through HILS.
The Harvard medical school is one of the oldest medical schools and is constantly secure positioned 1st for research among medical schools by US News & World report. It is affiliated with various teaching hospitals in the Boston area include Brigham and Women's Hospital, Massachusetts General Hospital, etc.
2. New York University (Grossman)
As per the U.S. News & World Report, New York Grossman School of Medicine is the Best Graduate School for research in 2022. The medical school of New York University offer 29 academic departments include national and internationally authorized faculty in basic and clinical sciences.
This leading medical school was formed in 1841 by six eminent physicians & scientists. The institute was renamed NYU Grossman Scholl of Medicine in November 2019. It offers dual MD or Master's degrees in public administration, business administration, translational research, global health, and bioethics.
Being a popular medical college in the world, NYU offers MD education which will benefit society and will lead to better patient care in the healthcare field. In recent years this institute earned national attention for inclusive medical education.
The medical curriculum of the medical institute involves the social, economic, scientific aspects of the healthcare system. Doing MBBS from this institute provide care to New York City's varied population through their affiliations with popular hospitals.
3. Duke University
Duke University has the Duke University School of Medicine, which is currently ranked 3rd for best research medical schools in 2022 is according to U.S. News & World's Reports. Duke Med or Duke School of Medicine is situated in the West Campus of Duke University in Durham, North Carolina.
The Duke University Health System consists of Duke University School of Nursing, Duke University Hospital, Duke Children's Hospital, Duke Regional Hospital, Duke Raleigh Hospital, and other affiliated clinics, hospitals, and laboratories.
Formed in 1925 by James B. Duke, this institute is one of the popular biomedical research and patient care institutions. It is consistently ranked among the country's best institutes offering a wide array of certificates, health professions, training, PhD and biomedical programs.
All medical courses are designed to impart an education learning environment that prepares aspirants for future challenges in their career paths. Furthermore, it also offers various enduring medical opportunities for providers and faculty in association with GME and DUHS.
4. Columbia University
Columbia University Irving Medical centre consists of the College of Dental Medicine School of Nursing, Morgan Stanley Children's Hospital, New York State Psychiatric Institute, and Mailman School of Public Health. It also has a prestigious medical college namely Vagelos College of Physicians and Surgeons, situated in Washington Heights. Established in 1767 by Samuel Bard as the King's College, it was the first medical institute in the thirteen century. In addition, this US-based college is the one that begins a white coat ceremony. It offers the best education in the medical field.
5. Stanford University
The school of Medicine by Stanford University is situated in Stanford, California. It lays its roots in the medical field of the University of the Pacific, established in San Francisco in 1858. Latterly known as Cooper Medical College, moved its campus near Palo Alto, California in 1959.
Stanford School of Medicine provides an educational environment for the training and education of leaders in the medical field. It offers various leadership and clinical opportunities within and outside of the campus, a wide array of dual degree opportunities at the medical school, subsidized dual degree course courses and hands-on practice & training. The institute enables students to determine the pace at which they want to complete their education in a dual degree or specific concentrations.
6. University of California
CUSM or California University of Science and Medicine is a leading medical school of the University of California, situated in California, US. It is accredited with LCME and come back with the new campus, which is completed in 2020. It has nine college rooms, two lecture halls, three labs and fifteen clinical skills rooms. Admission to CUSM is based on the score of the MCAT.
It was established in 1864 and associated with California University. With three campuses namely Mount Zion, Mission Bay and Parnassus, it imparts high-quality medical education. The medical faculties at this campus are world popular. Interestingly, it is the first research centre in the US. The campus has research laboratories, a library, an administration office, a psychiatric institute, etc. The Vision centre is known to be a centre for diagnosis, research, and treatment-related to eyesight.
The Mission bay campus has 43 acres of land, was established in 2003. It has research facilities in the field of biotechnology and science. It has swimming pools, gyms, conference halls, a cancer research centre, etc. Other research centres are associated with neuroscience and cardiovascular. Some popular medical schools at the university are the School of Nursing and the School of Dentistry. It offers a wide range of UG, PG and PhD level courses. The course prospectus is organized and well-maintained by the faculty members.
7. Johns Hopkins University
The school of medicine of Johns Hopkins University is a private institute, situated in Baltimore, Maryland. It is a research-intensive medical institute, formed in 1893 and shares a campus with the Johns Hopkins Children's Center and Johns Hopkins Hospital. It has ranked among the popular medical colleges in the US and awarded by the National Institutes of Health.
It offers medical and biomedical education at the graduate level. Students are taught basic principles and theories to attain sufficient knowledge & experience in the respective field. It also offers plenty of graduate programmes in biomedical sciences and related fields.
8. University of Washington
The large medical college of the university of Washington was established in 1946. It is the only medical institute for the 5-star WWAMI region and country. It is located in the Warren G. Magnuson Health Sciences centre. The medical department provides educational opportunities for students from all colleges and schools within the university. Hand-on training and practice are conducted at the Washington Medical Center, Seattle Children's Hospital, Valley Medical Center, etc. The school offer graduate programme in physical therapy, occupational therapy, prosthetics & orthotics, medical technology and genetic counselling and physician assistant training course.
9. University of Pennsylvania (Perelman)
The department of medicine at the University of Pennsylvania is the country's first department of medicine. It is the largest clinical department and academic department in the university. It is comprised of 12 divisions with over 500 full-time faculty members. The highly competitive training programs are also offered by this school. The wide range of elective courses in the medical aspirant's prospectus enables students to extend their knowledge in a special field.
10. Yale University
The graduate medical school at Yale University was established in 1810 as the Medical Institution of Yale College and formally opened in 1813. Located in New Haven, Connecticut, Yale medical school has a primary teaching hospital namely Yale-New Haven Hospital. One of the largest modern medical libraries, known as a historical collection was formed in this institute. The faculty includes 47 National Academy of Medicine, 70 National Academy of Science, and 13 Howard Hughes Medical Institute investigators.
Final Words:
Achieving success in the medical field depends on which institute you choose because a degree is not enough; you need to take admission in some reputed institute with proper practice and long term experience.
Related Topics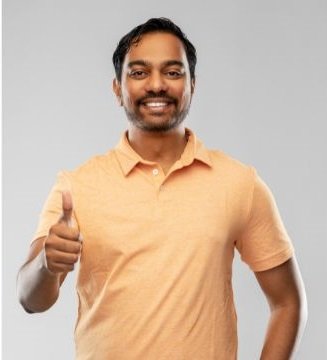 Rahul Kumar is a passionate educator, writer, and subject matter expert in the field of education and professional development. As an author on CoursesXpert, Rahul Kumar's articles cover a wide range of topics, from various courses, educational and career guidance.