Making a career in acting and becoming an actor or actress has been the dream of today's youth. Acting career brings lucrative opportunities in the form of appearances in films, endorsements, shows, and commercials, as well as fame and name. But before venturing into the industry, you must have a basic understanding of acting, expression, and dialogue delivery to be in character.
If you are crazy about movies and T.V. shows and want to become an actor/actress, then you would know which acting school is best suited for you. Here you will learn about the top 10 best acting schools, along with their locations and specifications in India in 2023. Let's start with the list below:
List of Top Acting Schools in India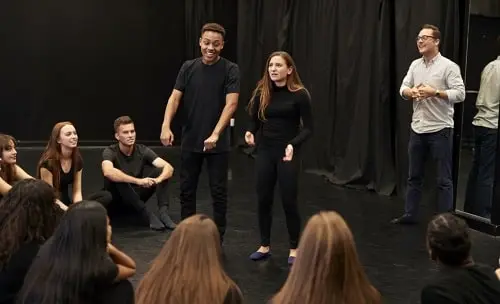 1. Zee Institute of Media and Arts, Mumbai
Address: Satyadev Plaza, 102A, First Floor, Veera Desai Rd, Andheri West, Mumbai, Maharashtra 400053
Zee Institute of Media and Arts is a newly established institute that imparts industry-orientated knowledge in the area of Film, T.V., and Journalism. Crafted on the solid organization of the Zee Network, Z.I.M.A. is the right path to the fast-growing and exceptional world of Film Making and Media.
The digital academy film school aims to equip students with skills and craft their talents in order to make their presence in the world of the filmmaking industry. Zee Institute is designed to offer media education that provides the skills to carve the dream. It also aims to impart a flexible and accessible environment.
Courses offered at Institute:
Film making
Direction
Cinematography
Artificial Intelligence
Voicing & TV Presentation
Sound Recording & Design
V. Journalism, etc.
2. Centre for Research in Arts of Film and Television, Delhi
Address: CRAFT FILM SCHOOL, B-11. Qutab Institutional Area, New Delhi – 110016. India.
Founded in the year 2006, the Center for Research in Art of Film and Television is a non-profit institute. Delhi-based Institute is aiming to strengthen education, creativity, training, documentation, research, distribution, dissemination, and tie-up across the field of Television and Film. Being an academic organization, it provides both short-term and long-term programs related to the film industry. It is considered the best film and television institution in India at an affordable cost.
Courses offered at Institute:
Acting & Modeling
TV Journalism & News Reading
Direction & Script Writing
Radio Jockey
English Journalism
Sound Recording & Audio Engineering
Wedding Planning
YouTube Film Making, etc.
3. Barry John Acting Studio, Mumbai 
Address: 301, Nanak Chambers, Opposite Fun Republic, New, New Link Rd, Andheri West (Mumbai: Maharashtra 400053)
Barry John Acting Studio has been working for over 25 years. It is the best acting school in Mumbai and Delhi. With B.J.A.S., students can work with sought-after levels of the film industry in both India and abroad. In the list of 10 acting schools in India, B.J.A.S. is rapidly ranked amongst them. Classes organized by B.J.A.S. in Delhi and Mumbai are crafted to take aspirants on a pathway to becoming actors/actresses.
Students will be engaged in a series of projects, exercises, filmed scene work, and other modules to become successful actors. B.J.A.S. classes have successfully churned out actors who can pull off any role.
Courses offered at Institute:
Filmmaking
Film acting
Film Preparation
Young actor clubs
4. Satyajit Ray Film and Television Institute, Kolkata
Address: F9PW+88G, E.M. BYEPASS ROAD, P.O., Eastern Metropolitan Bypass, Panchasayar, Kolkata, West Bengal 700094
Inaugurated in the year 1995, S.R.F.T.I. is a leading film & T.V. institute based in Kolkata, West Bengal. The Institute got its name after Indian Filmmaker Satyajit Ray. It has been offering higher and professional technical and education expertise in the ideas and art of making films and production of films.
Funded by the Ministry of Info and Broadcasting under the Indian Government, the autonomous organization is also a member of C.I.L.E.C.T. It was at the top of the list of best film schools in the world in the year 2019.
Courses offered at Institute:
Film and TV Show producing
Direction & Screenplay
Animation Cinema
Editing
Cinematography, etc
5. Anupam Kher's Actor Prepares, Mumbai
Address: 1st Floor, Film Industry Welfare Trust House Near S.N.D.T. College, Juhu Tara Rd, next to Ajivasan Hall, Santacruz West, Mumbai, Maharashtra 400049
Anupam Kher's Actor Prepares a reputed yet professional drama institute based in Mumbai, Maharashtra, India. Founded by none other than Anupam Kher (an Indian actor) in the year 2005, it has become a well-known acting school by famous actors, thus gaining worldwide fame & name. The school is engaged in offering workshops and programs in writing and acting. Some of the major programs offered by the Institute are a diploma in acting, weekend workshops, a weekend acting course, etc.
Courses offered by Institute:
Scripting Diploma course
Workshops for child actors
Weekend Workshops
Acting program on weekends, etc.
6. Asian Academy of Film and Television
Address: FC 14/15, Film City, Sector 16A, Noida, Uttar Pradesh 201301
Asian Academy of Film and Television is a privilege and honor to be engaged with the best companies across all industries. The Institute makes sure the best corporate settings, media, or business recruit their aspirants.
The main objective of the Institute is to generate strong worldwide communities of arts, media, and culture via strong collaboration while promoting academic diversity via artistic innovations.
Courses offered by Institute:
Acting
Direction
Sound Editing, etc.
7. Ramesh Sippy Academy of Cinema and Entertainment, Mumbai
Address: University of Mumbai, Vidya Nagari, Santacruz (E, Mumbai, Maharashtra 400098
RSACE is one of the leading film institutions in Mumbai, Maharashtra. It has been collaborated with Mumbai University. Through this collaboration, it is able to award a graduate degree to aspirants that complete their education in the relevant course of filmmaking. It is one such Institute in India that provides every possible profession in the field of visual storytelling under one roof to look after the next generation of talent.
Courses offered at Institute:
Photography
Acting
Editing
Screenplay writing, etc.
8. Whistling Woods International, Mumbai
Address: Film City Complex, Aarey Colony, Goregaon, Mumbai, Maharashtra 400065
WWI is a communication, film, and creative arts school situated in Mumbai, Maharashtra. Promoted by various Indian filmmakers like Mukta Arts & Subhash Ghai, the school was first ranked among the leading schools in the year 2010 by the Hollywood Reporter. Courses offered at WWI through seven schools, including the School of Filmmaking, School of Animation, School of Media and Communication, etc.
Courses offered at Institute:
Acting
Film making
Dancing
Digital Sound
9. R K Films & Media Academy, New Delhi
Address: 8A/8, W.E.A, Karol Bagh Behind M.T.N.L. Telephone Exchange on Pusa Road, Ganga Mandir Marg, New Delhi, Delhi 110005
RK Films & Media Academy is situated at Pusa road in New Delhi, India. The Institute is known to be providing quality training and knowledge in the studios, in addition to day-to-day practical training and modern classroom interactions. It started in 1995 as an Acting School and Institute of Mass Communication.
Students who wish to pursue certificate courses in anchoring, jockeying, and news reading should enroll in this school, which is associated with Delhi University colleges' including Miranda House, Hansraj College, Shyam Lal College, and Janki Devi Memorial College.
Courses offered at Institute:
Print Journalism
Sound Recording and Dubbing
Film Acting
Anchoring and Broadcasting
Digital Skill Photography
Radio & T.V. Journalism
Non-Linear Video Editing with Special Effects & Animation
10. Institute of Creative Excellence, Mumbai
Address: Joshi Building, Gate No.4, 1st Floor, Saki Vihar Rd, opp. 55 Corporate Avenue, Andheri East, Mumbai, Maharashtra 400072
Established in the year 2010, the Institute is a creative thought of Ekta Kapoor in order to hunt and craft new talent in the industry of Media and Entertainment. It is marked to be a market leader in offering worldwide training and guidance with modern infrastructure.
Various students are being trained with the help of multiple academicians like The Acting School Academy, The Filmmaking Academy, the Performance Art Supporting Academy, and the Young Stars Making Academy.
Courses offered at Institute:
Modeling
Direction
Advanced Acting
Advanced direction
Acting
Personality development
Visual effects
Celebrity management
Film making, etc.
Final Words
Under the guidance of experts and professionals in acting school, you will find everything, from the start to the high level. India is the land of many acting schools and institutes where thousands of actors and actresses have been born. Today, they have gained immense popularity at the national level and outside the country.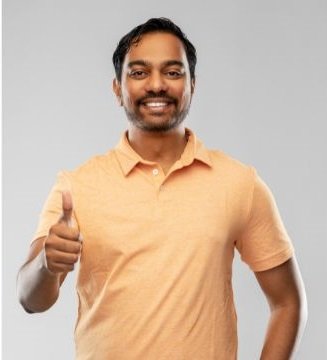 Rahul Kumar is a passionate educator, writer, and subject matter expert in the field of education and professional development. As an author on CoursesXpert, Rahul Kumar's articles cover a wide range of topics, from various courses, educational and career guidance.