Knowing your rights and responsibilities has become necessary due to the rising cases of crime around the world. In order to stop the violation of your rights, you need to know about them, which can only be obtained from the law field. If you too are interested in becoming a defender of justice, you should opt for the LLB course.
By doing this course, you'll gain a massive reputation along with several perks & benefits. Those who are interested in upholding justice can run their law firm, work as an advocate or become a High Court or Supreme Court judge after completing specific exams. But, first of all, you have to take admission to a reputed law college.  Without training, academic knowledge, you will be unable to achieve the heights of success in the relevant field. Keep reading to know about the World's top ten Law College.
List of Top 10 Best Law Colleges in World
Harvard University
University of Oxford
University of Cambridge
Yale University
Stanford University
London School of Economics and Political Science
Columbia University
New York University
University of California, Berkeley
National University of Singapore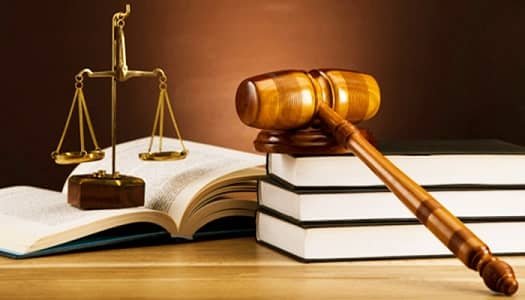 1. Harvard University, United States
Harvard Law School at the Harvard University in Cambridge was founded in 1817. It is one of the most prestigious and oldest operating law Schools in the United States. This school provides supreme opportunities to study law in a collaborative and rigorous environment. The school impart education of a three-year JD programme in which around 560 aspirants are enrolled.
Apart from the JD course, Harvard law school provide both SJD and LLM programs. After doing LLB & LLM course from Harvard, the institute offers a wide array of services in career counselling to their students.
Programmes offered at Harvard Law in several disciplines including Law & Business, Criminal Justice, Law & Science, Law & History, Technology, Law & Society, and Law and Government. Joint degrees are also offered by this institute, such as JD/MUP, JD/MBA, JD/MPP or MPA/ID, JD/MPH, JD/LLM, and JD/PhD.
2. University of Oxford
The faculty of Law at the University of Oxford is a leading law school in the World in 2022. In 2019, it ranked first in the world in the Times Higher Education World University Rankings. The faculty of law under Oxford University is one of the largest departments in the UK. It offers you the golden chance to study under the direct supervision of some of the world's best legal scholars.
The courses by law faculty at Oxford include BA in Jurisprudence Undergraduate level, better known as LLB. It is the world's high-class degree for practising an advocate in Wales and England. The popular courses at PG and Doctorate level include BCL, MJur, and MSC in law, Master of Studies in Legal Research, Master of Philosophy in Law, Master of Letters, and Doctor of Philosophy.
3. University of Cambridge
The faculty of Law at Cambridge University is one of the foremost law schools that are renowned for the quality of its cutting-edge research programs and teaching patterns. It is specialize in International Law and Criminology. It has been ranked as the No. 1 law school in the UK by National League Tables.
Moreover, it ranked second best school in the world and ranked the best law school in the UK in 2018. The campus has a special Institute of Criminology and eleven research Centres. All centres are called the world's best research institutes. Academic learning and guidance have been given by 31 professors & six readers to all students. It is home to 700 Undergraduate and 250 Postgraduate students.
Courses offered by law school include BA Tripos at the Undergraduate level. Along with the UG course, various PG courses are also offered to students. These courses include LLM, MCL, MLitt, and MPhil in Criminological Research, MPhil in Criminology, M.St in Applied Criminology, M.St in Applied Criminology, Penology, and various others. Additionally, the faculty offer the PG Diploma in Legal Studies and PG Diploma in International law.
4. Yale University
Yale Law School of Yale University is situated in New Haven, Connecticut. Formed in 1824, it secured a position among the top law school list, and racked as one of the best Law institutes in the US by US News and World Report. Most students seek to practice law after opting for a Juris Doctor degree from Yale Law School.
In addition to offering a JD programme, Yale Law School also provide some other graduate degree. These include Doctor of the Science of Laws, Master of Laws, Master of Studies in Law, and PhD in law at the doctorate level.
Students are also allowed to get admission into joint degree courses with numerous other Yale graduate courses. More than that, you can also avail dual degree in any programme with the law at this school. The most common degrees are JD/MBA and JD/MA.
5. Stanford University
The most popular department called Stanford Law School at Stanford University is one of the world's leading research institutions. The institute is popular for providing a plethora of opportunities for interdisciplinary cooperation. Formed in 1893, it has been ranked one of the top three schools in the UK. Stanford has the maximum percentage of recent graduates clerking for federal judges. The school is home to more than 90 full time and part-time and 550 students. Along with the UG course, it also discusses 4 advanced legal programs including Master of Studies in Law, Master of Law, Master of the Science of Law, and Doctor of the Science of Law. The school also conducts 11 full-time legal services and offers 27 formal joint degree courses. All academic courses and flexible, students can take contracts, civil procedure, Legal Research & Writing, Torts, Constitutional Law, Criminal Law, Federal Litigation, etc.
6. London School of Economics and Political Science
The London School of Economics & Political Science, known as LSE is one of the leading social science universities in the world, specializing in a wide array of social science disciplines, including politics, economics, sociology, anthropology and law. Established in 1800, LSE is home to 9,600 students from other 140 countries.
The school has collaborations with Peking University in Beijing, Columbia University in New York, Science Po in Paris, the National University of Singapore and the University of Cape Town. If you're looking for a leading institute in London, you would get enrolment in it.
7. Columbia University
Columbia Law School at Columbia University is one of the sought-after law schools in the World of 2022. It is a private law University in New York City. Columbia law school is broadly regarded as one of the most respected law institutes in the world. The school has always been ranked in the top 5 law institutes in the US by US News and World Report.
Established in 1858, Columbia Law School is well-known for its legal programmes and scholarships. Admission offered by Columbia law includes Master of Laws, Executive Master of Laws in Global Business Law/ Executive LLM, and Doctor of the Science of Law. To get admission into LLM, an aspirant must have had at least 1-year of work experience after completing their first law degree. For the ELLM course, you must have a minimum of 5-year of work experience post-first law degree.
8. New York University
New York University School of Law was established in 1835 and is one of the oldest law schools in New York City. This professional graduate law school is situated in Greenwich Village in Lower Manhattan, NYU. It has been ranked in the world as the 5th best law institute in the world by Subject Law by Shanghai's Academic Ranking of World Universities in 2021.
Earlier, it ranked as the second-highest best in the world by Benchmark and fourth-best law school in 2017 and 2020 respectively. The QS World University Ranked 10th for best law school. Programmes offered by the New York School of Law are LLM in Taxation Programme, Master of Science (M.S.) in Cybersecurity Risk & Strategy, etc.
9. University of California, Berkeley
The Berkeley School of Law at the University of California is consistently ranked within the top 10 law schools in the United States. Apart from the UG degree, it awards Postgraduate degree course research Programmes. These courses are JD, LLM, JSD and PhD degrees. It is home to 320 students who are working toward their JD programme, better known as Doctor of Jurisprudence. Not only that but it is also known as the oldest for being surviving in California.
10. National University of Singapore
The National University of Singapore has Faculty of Law, which is the oldest law school. Established in 1956, is presently located at NUS Bukit Timah Campus. NUS law ranked as the top-ranking law school in Asia. It has been ranked 8th by the Times Higher Education World University Rankings by Subject in 2022 and 10th by the QS World University Rankings by Subject in 2021.
Final Words:
Undoubtedly, it is considered to be the oldest career option in the world but is still a coveted field in this era of IT. The increasing trend of engineering and medical programs may have overtaken the LLB program, but the importance of this course has not diminished.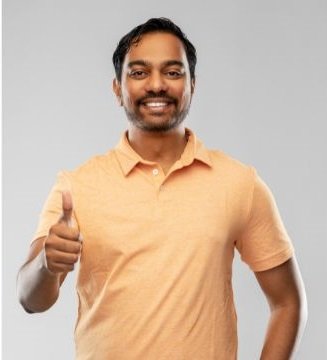 Rahul Kumar is a passionate educator, writer, and subject matter expert in the field of education and professional development. As an author on CoursesXpert, Rahul Kumar's articles cover a wide range of topics, from various courses, educational and career guidance.