DGP stands for Director General of Police in India. It is one of the highest ranks of a police officer which is given great respect in our country, India. A DGP is responsible for heading the union territory or state police force, which is known as the state police chief.
A director general of police in India holds 3-star ranks. They are appointed from the Indian police service by the Cabinet. If you will have a look at the rank insignia of a DGP, you will find an over-crossed baton and a sword as its national emblem.
The DGP's can be identified from a distance as they wear gorget patches on their collar. It has a blue color background that has a pattern of oak leaf stitched on it. It is somewhat similar to the IGs and ADGs.
How an IPS officer can become a DGP?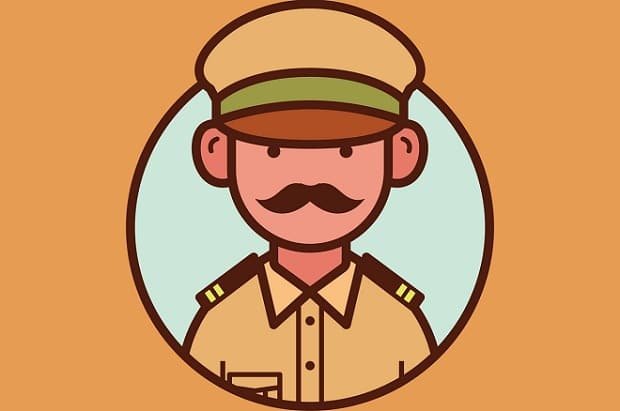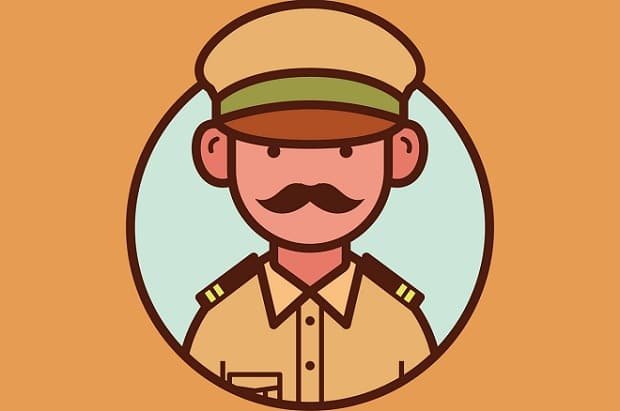 You must also know that DGP is the topmost and last post in the Indian police force. If you want to be a DGP, then you have to be an IPS officer first. It is because an IPS can also achieve this post with continuous promotions.
For becoming an IPS officer, you have to clear your UPSC exam. Such officers first achieve the rank of ASP, then SP, then DIG, SPL IG, and then DGP.
The officer is first listed based on their merit. This merit is based on the NPA exam. This merit list forms the complete basis for promotion, till the end of their service. The interesting fact is that, even though the IPS officers are of the same batch, but they are not of the same age.
One might have cleared the UPSC exam at his/her minimum age, and another one might have cracked at it at the last moment, and the other might be in between. The IPS officer who is the youngest one and senior-most in the merit list, they have greater chances of becoming a Director General of Police in India.
It is because even if others are senior to the young officers, they might attain the retirement age before the youngest officer.
How to become an IPS to become a DGP
For becoming a DGP, you need to clear an IPS exam first. There are two modes for IPS recruitment.
Promotion of the state police officers
And by clearing the civil service exam which is organized by the UPSC.
For a long period, there was an allocation of LCE (Limited competitive examination) for IPS recruitment. The union public service commission organizes the civil service examination for around 5-8 lakh candidates that appear every year.
The same examination recruits the officers for IAS, IRS, IAAS, etc.
The Indian police service examination is conducted in 3 stages:
Preliminary civil service exam
Civil service main exam
UPSC personality test
What are the qualifications which are required to become a DGP?
For becoming a DGP, you need to be an IPS officer first. The candidates should meet the criteria set by the Union Public service commission and clear the Indian Police service examination.
The eligibility & qualifications to become one are:
To become a DGP, he/she should be an Indian citizen.
The minimum age is set to 21 years of age. The maximum age varies, based on the category and physical disability.
The number of attempts: A general category aspirant can give 6 attempts.
The officers who are appointed already to the IFS or IAS aren't eligible.
Who appoints a DGP?
The DGP or Director general of police is chosen by the Indian police service's Cabinet. She or he holds a 3-star rank.
What are the powers of a DGP?
The director general of police in India is the highest-ranking post. He/she gets various powers to enjoy during his/her tenure. It includes the following:
The director general of police has the authority of supervising and checking the functioning of their department and keeping an eye on the disciplinary authority.
It is not a post; rather it is one of the highest ranks in the hierarch of Indian state police.
A DGP doesn't even have to report to anyone, nor a police commissioner.
He acts as an advisory for the state government related to the administration of a police force.
A DGP is responsible to train and discipline the police force, for ensuring law & order and discharge duties specified for police department/
He makes the rules according to the police act. He might issue orders after the government's approval.
He is responsible to direct operating during industrial disputes, riots, or strikes. Such operations remain under the control and direction of a director general of police in India.
He might place the reserved police force during emergency law and order issues.
He has the responsibility to inform the chief minister and other related officers about his official visits and tours.
Salary of a DGP
A candidate never joins an Indian army just for the sake of salary; he has the passion to serve his nation. On the other hand, the government offers a handsome amount of salary to a DGP which is listed below:
A DGP is on the highest rank. For becoming a DGP, one has to remain in a position of an IPS officer for a long tenure. In the beginning, an
IPS officer earns a basic salary of Rs 56,100 where his HRA, DA, and TA are paid extra every month.
But as DGP, you can earn around 2, 25,000 every month.
Educational qualifications required for becoming a DGP
The candidates who are willing to be a DGP must have any one of the educational qualifications listed below:
A bachelor or master degree from a state, central, or from a deemed university
A bachelor or master degree from a distance or correspondence education
A bachelor or master degree from an open university
The aspirants listed below can also be eligible:
Candidate having a master or a bachelor degree from any of the private university
A candidate who has cleared their final examination of MBBS degree but not completed his/her internship yet
Candidates that have cleared their final examination of ICWAI, ICSI, and ICAI
A degree from the foreign university which is recognized by the Indian university association
What is the age limit to become a DGP? 
An aspirant willing to become a DGP should be at least 21 years to 32 years. This age limit is for the general category candidates. On the other hand, there is age relaxation for SC, ST, handicapped, and OBC candidates.
For OBC candidates, the age limit is set to 35 years.
For scheduled caste and scheduled tribe, the age limit is kept to 37 years.
There is a relaxation of the upper age limit for some of the candidates that are backward in respect to physically handicapped and other people.
Facilities and perks offered to a DGP
A director general of police in India enjoys a wide range of benefits which includes,
Private accommodation where you as a DGP, don't have to pay any rent
An official vehicle with a driver
Domestic helper
Security guard
Some of the other facilities include free telephone, free electricity, and free medical treatment.
A DGP enjoys various benefits like retirement benefits, abroad study, lifetime pension, and a lot more. They have a high-end level of social respect and job security as well.
Difference between Police commissioner and DGP (Director General of Police)
The police commissioner is of a rank of additional IGP or DGP but can be in the rank of DIGP as well. The police commissioner is authorized with the executive magistrate powers. The police commissioner is assisted by various joint police commissioners.
The DGP is a 3-star rank and one of the highest-ranking police officers in India. All the DGPs are IPS officers. The officers who are holding the rank of Director General of police may commensurate the appointments in CRPF, CBI, etc.
Conclusion
If you are willing to become a DGP, then you must work hard to become an IPS, serve your country as a good Indian police officer for the long term, then only you can be qualified to become a director general of police in India.
As a DGP, you will be having a greater responsibility to protect and serve communities, assisting various people in time, and also end crime. Moreover, you will earn the respect and appreciation by serving and protecting the people of India as a whole.
A career in Indian police is the best opportunity to make a good impact in the whole community while earning various benefits that come in the way. So the answers to your question as to why and how you should become a DGP are listed above.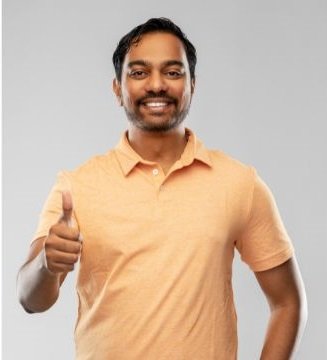 Rahul Kumar is a passionate educator, writer, and subject matter expert in the field of education and professional development. As an author on CoursesXpert, Rahul Kumar's articles cover a wide range of topics, from various courses, educational and career guidance.