Becoming a popular architecture is the dream of many, as it is considered to be a prestigious and rewarding career option. Just at the beginning stage, you will earn enough to fulfil all the dreams and goals that you think about.
This field provides a golden opportunity for those who have a vision and passion to design projects and turn them into buildings. It is a vast field that imparts knowledge about diverse fields like Material Science, Arts, History, Engineering, Physics, and Mathematics in different scenarios. This guide will be about the top 10 best architecture colleges in the world in 2022. After reading this, you can take admission in any one of these.
List of top ten Architecture College in the World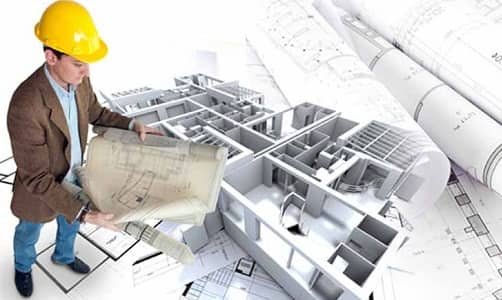 1. Massachusetts Institute of Technology (United States)
Massachusetts School of Architecture and Planning is a branch under MIT, United States. The department offers two UG programs, which include Bachelor of Science in Architecture, and four courses in five disciplines, including Building Technology, Architecture Design, Computation, History, Theory etc.
Apart from the UG level course, it offers five PG courses, including Master of Architecture & Master of Science in Architecture Studies in six areas, and a PhD course in three research areas, which include Building Technology Design & Computation, Theory & Criticism of Architecture & Art and History. Apart from the professional curriculum, the department provides a chance for research and study in urbanism, visual arts, computation & design, theory, history, criticism of art & architecture, and building technology.
2. Delft University of Technology (Netherlands)
The Delft University of Technology is popularly known as TU Delft, was established in 1842 as a Royal Academy to facilitate the education of engineering in the civil discipline. In 2019, it was ranked amongst the top 20 top-notch universities for technology and engineering.
The highest-ranked Delft in the Netherlands, on this list, is considered one of the best universities for the MSc Architecture, Urbanism and Building Science course.
In addition to academic knowledge, students in this university have gained hands-on experience in spatial planning, architecture, and the built environment.
Being one of the largest university campuses, it has 161 hectares of land. It is home to 27,000 people, which include visitors, students, employees, and scientists.
3. ETH Zurich (Swiss Federal Institute of Technology) (Switzerland)
Established in 1854, ETH Zurich is also known as the Swiss Federal Institute of Technology. Initially, it was formed as a centre of innovation and knowledge. The campus has 16 departments that impart high-quality education in numerous academic fields. Also, it takes initiative to develop practical knowledge & professional skills along with theoretical knowledge.
With having two campuses, one in the Zurich city centre and the second in Honggerberg, the institute provide education in a different field. These include civil engineering, architecture, chemistry, biology, and materials science.
They are both have equipped with spacious lecture theatres, laboratories, workshops, and libraries. The department of architecture under this institute provides education in the field of architecture, urban planning, landscape architecture, and urban design.
4. The Bartlett School of Architecture (United Kingdom)
This UK-based architecture school is one of the oldest institutes, part of the University of London. It comprises 11 wide ranges of faculties, and it is one of the most respected at London Global University.
It secured 2nd position for having the best department in the world and the best in Europe for Architecture & the Built Environment in the QS World University Subject Rankings.  These rankings make this school a leading university in the UK.
The institute provides education in the Architectural field at the Undergraduate and Postgraduate levels. These include Architecture BSc, Architectural & Interdisciplinary, Design for Manufacture, Designs for performance & Interaction, so on at the UG level. The postgraduate level courses include Landscape architecture, Urban Design, MSc, Advanced Architectural Research PG Cert, etc.
5. Harvard University (United States)
The Harvard Design School is one of the oldest departments in the country, situated on a distinctive urban campus. It provides the student with admission to the unmatched resources of Harvard University, including its libraries, museums, and courses in the social, humanities, natural science, business, law and government.
The graduate school of design is home to numerous degree courses, including North America's Longest-standing urban planning programme and the world's oldest landscape architecture course. Non-degree courses like Executive education, the Loeb Fellowship, and Design Discovery has been also been offered by the department at Harvard University.
6. University of California, Berkeley (United States)
Established in 1868, the University of California is considered one of the best universities in the US. This public research university is situated in San Francisco and is spread over 1,232 acres of land. The students have the chance to pick among 160 UG courses and more than 350 courses. Apart from UG & PG degree courses, the university provides PhD courses.
The popular courses of the university include economics, biology, computer science, and cellular.  If you're looking for a well-institute that provides world-class architecture studies, this would be a great option. The department of architecture under California University offers rigorous UG and PG courses in speculative and constructed environments, architectural technologies, and architectural humanities in a variety of disciplines such as biology, engineering, anthropology, new media, international studies, and urban studies.
7. University of Cambridge (United Kingdom)
The University of Cambridge is a public research, and the world's fourth oldest university. Plus, it is the second-oldest university in the English-speaking, was established in 1209. This leading university is established from a wide range of institutes which comprises 31 essential colleges and over 100 academic departments spread over six schools. These include Biological Sciences, Humanities, Arts, Humanities & Social Sciences, Clinical Medicine, Technology, and Physical Sciences.
When it comes to the Department of Architecture at Cambridge, it is one of the renowned architecture schools in the world. An aspirant will study under the guidance of world-leading researchers, professional and top-class practitioners. Students will get to know about contemporary culture, philosophy architecture, urbanism & construction, environmental & structural design.
With a good & professional staff, the department has an atmosphere that encourages students to shine the field and extend their abilities. The department has equipped with all essential facilities, which include studios, library, space for huge installations, workshops, reprographics, areas, etc.
8. Politecnico di Milano (Italy)
Formed in 1863 and situated in Milan, Politecnico di Milano. The institute provides world-class education at UG, PG, and higher education in Architecture, Engineering and Design. Being one of the largest technical universities, it is home to 45,000 students. It has a strong focus on innovation, technology, and science. However, the institute enjoys a marvellous reputation among employees.
Apart from getting academic knowledge, students can also find high-class training courses, a wide array of MOOCs, and online courses. The university has two main campuses in the city of Milan and Italy. As per the QS World University Rankings, the university positioned 20th for the subject area "Engineering and Technology". Furthermore, it ranked 6th for Design, 9th for Mechanical & Aerospace Engineering and 9th for Civil & Structural Engineering and 7th for Architectural worldwide. Some popular alumni or universities include novelist Carlo Emilio, Nobel Laureate Giulio Natta, Renzo Piano, Aldo Rossi, etc.
9. Ecole Polytechnique Fédérale de Lausanne (Switzerland)
It is public research university situated in Lausanne, Switzerland. It is popular for natural science and engineering specialization. Being one of the two Swiss Federal Institute of Technology, it includes three main missions called research, education and innovation. It has been ranked 14th in the list of QS World University Ranking in the year 2021. Moreover, The World University Ranking ranked university as the world's 19th popular school for Technology and Engineering in the year 2020.
The bachelor and Master course embraces both the contemporary realities of architecture and its ancient roots. For architectural education, the EPFL has ranked among the top universities in Europe by the QS World University Rankings. The department includes courses like civil engineering, environmental programmes. Overall, the department is popular for imparting world-class education in the field of architecture, architecture, and technology.
10. Manchester School of Architecture (United Kingdom)
The Manchester School of Architecture under the University of Manchester is satiated in the city of Manchester, England. The school was established in 1996 with the amalgamation of the architectural departments. The institute allows aspirants of architecture to use the facilities and resources. The school include three main factors of architectural education. These courses include BA Hons at Undergraduate Course and MArch at Postgraduate Course. Apart from a degree course, it offers PhD courses in the respective area.
It has been ranked 3rd in the United Kingdom and 11th in the world for Architecture in QS World University Rankings in the year 2021. Students at this university explore a range of perspectives in kin to contemporary urbanism and architecture on a prospectus by the University of Manchester.
Final Words:
Studying Architecture is not enough to be successful, it is also very important to do a Bachelor, Master or Diploma course from a popular national or international institute to become a gem of any project.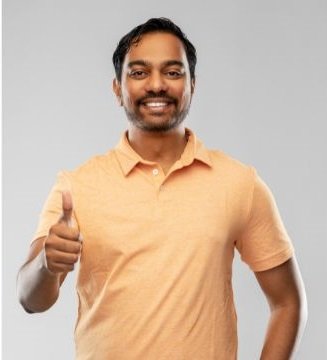 Rahul Kumar is a passionate educator, writer, and subject matter expert in the field of education and professional development. As an author on CoursesXpert, Rahul Kumar's articles cover a wide range of topics, from various courses, educational and career guidance.