Fashion Designing is a highly adopted course by students across the world. The increasing step of western civilization is making today's generation aware of the knowledge of fashion and trendy clothes. So, thousands of applicants are moving towards seeking detailed information about fashion, clothing, fabric, design etc.
Along with skills, you must work under professionals and collaboration with top designers. The big break in this area will come only from a top-notch design institute. The institute not only provides education regarding fabric, colours, trends but also provides a plethora of opportunities. However, before making a mindset for this course, it is essential to know some popular design colleges. If you too are seeking a career in the respective field, you have come to the right place. The article is about World's top ten Best Fashion Designing courses in 2022.
List of Top Ten Fashion Designing Colleges in World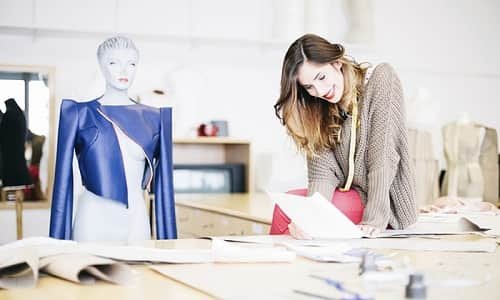 University of the Arts London, United Kingdom
Rhode Island School of Design, United States
Fashion Institute of Technology, New York
Parsons School of Design, United States
School of the Art Institute of Chicago, United States
The Glasgow School of Art, Glasgow
Design Academy Eindhoven, Netherlands
Art Centre College of Design, United States
Goldsmiths, University of London
Westphal College of Media Art and Design, Philadelphia
1. University of the Arts London, United Kingdom
UAL or University of the Arts London is affiliated with the Universities, United Kingdom. This London based academic institute of higher education is formed in 1986. UAL controls its institutes at six different locations across London. Each campus consists of accommodation and modern academic facilities. Moreover, it has several cafes and canteens that provide a wide range of drink and food options.
The university has 6 schools that provide educational courses at UG, PG, and Doctorate levels in numerous disciplines such as performing arts, design, fashion, and arts. Along with regular courses, it also offers pre-degree and short courses in 18 subjects. The institute imparts educational and academic support via professional faculty members.
One significant benefit of pursuing a design course from this institute is it offers numerous opportunities. UAL also has tie-ups with various international organizations and companies that provide training opportunities to its candidates. Some popular and global alumni network of this university includes artists, journalists, craftsmen, academics, and designers.
2. Rhode Island School of Design, United States
Established in 1877, RISD is a private, non-profit institute started by a group of women. The US Department of Education ranked RISD as the Best College for Art in the United States. Being one of the first fine arts schools in the country, it enjoys popularity for decades.
It offers courses at the Undergraduate and Graduate levels in designing. At the UG level, courses offered by the institute are Bachelor of Architecture and Bachelor of Fine Arts. The programmes offered at the PG level include Master of Architecture, Master of Fine Arts, Master of Landscape Architecture, Master of Industrial Design, Master of Design in Interior Design, etc.
 One can avail a variety of specialization among courses like Video/Film/Animation, Apparel Design, Illustration, Printmaking, Painting, Interior, Architecture, Ceramics, Furniture Design, Textiles, Graphic Design, Photography, and various others.
3. Fashion Institute of Technology, New York
Fashion Institute of Technology was established in the year 1944 and is a well-known public university. This college is specializing in Art, Business, Fashion, Design, and Communications. In 2019, the institute secured 19th position for its online programmes. Due to having different campuses for each field, the university has gained popularity.
Each campus has essential amenities such as TV rooms, studios, galleries, and radio labs. Moreover, it offers campus accommodation facilities to its students. Some popular courses offered by FIT include MA in fashion & Textile Studies, BFA in Fashion Design, Master of Professional Studies in Global Fashion Management, etc.
4. Parsons School of Design, United States
Parsons School of Design is one of the leading institutes in World 2022.  It is a private institute for art and designs, and situate in Greenwich Village in New York. The institute was established in 1896 by William Merritt Chase.
The only one school in the country offering courses in Advertising, Fashion Designing, Graphic Design, and Interior Design. It provides education at UG and PG levels in several disciplines such as Curatorial Studies, Architectural Design, Design & Urban Ecologies, and textiles.
The fact to know, this institute is an important member of the Association of Independent Colleges of Art and Design and National Association of Schools of Art and Design. Some popular alumni of Parsons are photographers, designers, illustrators, artists, and designers.
5. School of the Art Institute of Chicago, United States
Established in the year 1866, SAIC is a non-profit and the oldest institute. The institution is a member of the National Association of Schools of Arts & Design and is accredited by the Higher Learning Commission. Situated in Chicago, SAIC imparts education in various subjects including Art History, Criticism, Administration, Arts, Art Education, Video, Film, Animation, Ceramics, Painting, Performance, Sculpture, Visual Communication Design, Screenwriting, etc. Besides offering UG, PG, and Certificate programs, it also offers interdisciplinary low residency MFA for aspirants.
6. The Glasgow School of Art, Glasgow
The Glasgow School of Art, better known as GSA is a renowned & prestigious art school offering UG, PG and PhD in fine art, architecture and design. Glasgow based art school is popular for its infrastructure, which was designed by Charles Rennie Mackintosh. In 2021, the institution secured 8th position in the QS World Rankings for Design & Art.
Admission to Glasgow is fairly competitive owing to its world-class education standards and International reputation. It has a vast network of 22,000 alumni who has expert in numerous fields; attain the reputed position and an average salary of 50k GBP per year.
7. Design Academy Eindhoven, Netherlands
Established in 1955, Design Academy Eindhoven is an interdisciplinary institute for Design, Architecture and Art. The academy offer bachelor's programmes that spread over 8 interdisciplinary departments including broadly covering art, fashion design, architecture, graphic design, and industrial design. The programme is proposed to be flexible, which mean aspirants are free to move between the departments.
Apart from the degree course, DAE offers five master courses. These include MA Social Design, MA Contextual Design, MA Geo-Design, MA Information Design and MA the Critical Inquiry Lab which includes Former Design Curating and Writing. DAE has significance in engaging on cultural and social issues, why it has gained a reputation at the national & international level. The gems cum alumni of DAE are Dror Benshetrit, Maarten Baas, Hella Jongerius, Marcel Wanders and Tord Boontje.
8. Art Centre College of Design, United States
US-based Art Centre College of Design is a private coeducation academy of higher learning in Pasadena, California. It highlights instruction in visual arts and design. The institute offer bachelor's and master's degree course in 9 major areas including environmental, advertising, graphic design, film, fine art, photography, illustration, transportation design, product design, etc. These courses are maintained by numerous non-degree courses in industrial design, liberal arts, photography, fine art, computer graphics, and advertising.
Presently, More than 2,000 students have enrolled in it. The institute has numerous facilities for digital media. The college was established in 1930 by Edward A. Adams, an advertising executive. The centre's purpose was to prepare designers for the demands of the real-life world. On successful completion of design courses from this institute, graduates can seek jobs in a reputed design area. If you're looking for a popular design institute in the US, this would be an excellent option.
9. Goldsmiths, University of London
Formed in 1904, Goldsmiths University of London is a research academy that is entitled with the Association of Commonwealth Universities UK. After receiving a charter in 1990, it has become popular for offering architect, Reginald Blomfield. Later, the university began its diploma programmes in sculpture, textile, and painting. It was offering UG, PG courses in various fields under humanities and arts in 1980.
Goldsmiths University facilitates a popular library that holds thousands of research papers, journals, and books. In addition to that, it features a café, a huge lecture theatre, a digital teaching room, and seminar halls. More than that, it provides accommodation facilities to students. Departments established under the institute include the Department of Media & Communications, Department of Design, Department of Sociology, Department of Music, etc. All includes numerous courses which allow students to learn and adopt different curricula.
10. Westphal College of Media Art and Design, Philadelphia
Antoinette Westphal College of Media Arts and Design is one of the colleges of Drexel University. Formerly, it was known as Nesbitt College of Design Arts but later renamed Antoinette Passo Westphal. It offers 18 UG and Nine Graduate courses in design, media and the performing arts. Apart from a regular degree course, it imparts education in summer programs in 12 areas of study including Design & Merchandising, Dance, Architecture, Film & Television, Fashion Design, Industrial Design, Graphic Design, Photography, Interior Design and the Music Industry.
Final Thoughts
To become a successful fashion designer, an individual must possess sketching skills and a better selection choice of colours, also get admission into the reputed institute.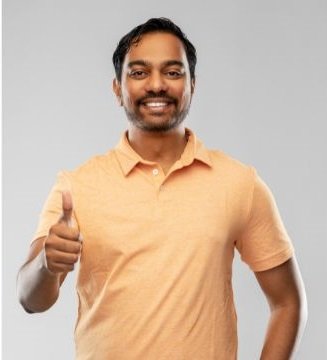 Rahul Kumar is a passionate educator, writer, and subject matter expert in the field of education and professional development. As an author on CoursesXpert, Rahul Kumar's articles cover a wide range of topics, from various courses, educational and career guidance.