Career as a doctor or medical specialist is the dream of many students in India. But, the process is very long from the entrance exam to getting admission to a leading government institute according to the scoreboard and merit list. NEET is the only entrance test for admission to BDS/MBBS courses, which is offered by many institutes/colleges in India.
The Conductive Authority, NTA or National Testing Agency conducts this exam every year for the students who want to be a part of MBBS programs across the country. NEET exam was conducted by many big and small institutes before the national level entrance exam came into existence.
Now, the National Eligibility cum Entrance Test has become the common test for the aspirants of medical studies. But with the change in syllabus and the number of children every year, its level has increased, making it one of the competitive entrance exams in India. To qualify successfully for the NEET exam 2022, aspirants must have a strong goal-oriented strategy and should carefully choose their study material.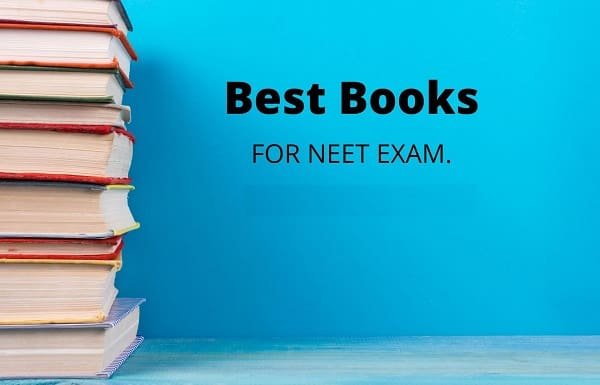 With well experienced and qualified teachers, a textbook plays a vital role in cracking any competitive exam in India. And, here is the thing about NEET 2022, which some hardworking survivors in India complete after the 12th and get into the institute of their dreams. Last year toppers and experts say that NCERT books are the most important part of NEET preparation as it covers all the basic concepts and tops that will be asked in the NEET exam every year.
Concepts are also explained in depth in NCERT books for NEET preparation 2022. Students can almost cover 90% of the syllabus asked in the medical entrance test by preparing from NCERT books. However, there is a definite need for out-of-course textbooks.
If you are also preparing for the medical entrance exam or going to be a part of any coaching institute, make sure you have all the required study material, which includes all the selected textbooks. However, NEET books are divided into three parts, Chemistry, Biology and Physics. And, each book requires equal time and attention for the preparation. To help you choose books for preparation, we have come up with the best book for the NEET section. Let's have a look:
What is the Importance of buying the right book for preparing for the NEET Exam?
Candidates need to follow a goal-oriented come up to crack the NEET 2022 test. Books are one of the essential parts of cracking the exam apart from coaching, guidance and a study plan. However, numerous books for NEET 2022 preparation by different authors are available on Amazon, but students will be advised to pick the NCERT or top books for preparing for the exam. Here are some of the benefits of choosing the best books to crack NEET 2022.
As said by the previous toppers of NEET, almost 50% of the questions are directly from NCERT books, class 10th to 12th, which means out of 200 questions you will be able to attempt 100 questions easily. To solve the remaining 50% of questions candidates will need to read some other textbooks to get the concepts in depth.
Through NCERT books, aspirants preparing for NEET have been strengthened the basic principles of the science of each subject.
As you all know, NEET 2022 exam is all about answering MCQs or multiple choice questions and by reading the 12th syllabus and NCERT books, a candidate can easily solve the questions within the given duration.
Furthermore, choosing the right book will also help students for gaining extensive knowledge, and enhance their accuracy level, planning technique and speed.
Medical study is not only relying on the practical approach but also the conceptual understanding, and NCERT is the best way to enhance deep knowledge. However, the given below for NEET 2022 preparation will help the student to examine the entire syllabus, the importance of each topic and read accordingly.
Additionally, the candidates will find out the question strategies, marking schemes, medium of question paper, and other related factors. That's why all the teachers, medical experts, and even toppers are advised to read Class 12 Science and NCERT books carefully to crack the NEET eligibility test to get admission to the best medical institute in India.
Best Books for NEET Preparation
According to many professionals, experts, and even NEET toppers, all subjects have their difficulty levels and help in scoring good marks. Students are advised to give equal attention to all the subjects to score good marks to crack the NEET exam. Candidates who get good marks can get a better government institute to study medicine. Here is a list of selected textbooks for the NEET eligibility test. The books given below are recommended by toppers, mentors and teachers of NEET/AIPMT/AIIMS.
List of Best Books for NEET 2023 Preparation – According to Subjects
As said earlier, each topic, concept from physics, chemistry and biology has its importance to cracking NEET 2023. Although we have already mentioned some physics books which toppers take to read, we are giving some other books here.
Related Topics:
Some other Best Physics books for Preparing NEET 2023 Exam:
Physics is a complex, tricky and important part of science, which makes it difficult for students to understand while preparing for the NEET exam. To get admission to India's leading medical institute, candidates must prepare well and take Physics, Chemistry and Biology subjects seriously. Students should choose books that help the students to understand the concepts easily, thus improving their problem-solving skills. Some of the selective Physics books for NEET 2022 preparation:
Concept of Physics
40 days Physic for NEET
NCERT Physics
Fundamental of Physics
Physics for NEET
Complete NEET Guide: Physics
A problem in General Physics
Objective Physics
Some other Best Chemistry books for Preparing NEET 2022 Exam:
Chemistry includes both numerical and conceptual knowledge. Candidates must focus on both types of MCQs. Given are some of the best books for preparing NEET 2022 Exam:
Physics Chemistry
Organic Chemistry
40 days of Chemistry for NEET
Bull's Eye Chemistry NEET Edition
Concise Inorganic Chemistry
NCET Chemistry for Class 11th and 12th
Some other Best Biology books for Preparing NEET 2023 Exam:
Biology is the plus point if you're preparing for NEET medical entrance exam. Aspirants must pick the textbooks that cover the topics of Class 11th and 12th Biology. Some of the best books for NEET 2022 preparation are as follow:
NCERT Biology of Class 11th and 12th
Complete NEET Guide: Biology
Trueman's Objective Biology for NEET
Objective Biology
40 days of biology for NEET
Final Words:
So yes, the given books are one of the best and topper choice options for NEET 2022 exam preparation to take admission to the best medical institute.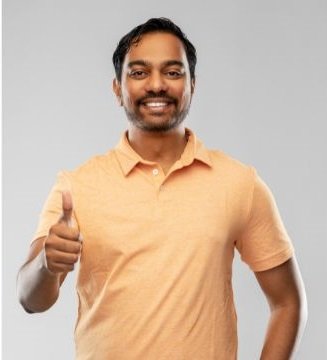 Rahul Kumar is a passionate educator, writer, and subject matter expert in the field of education and professional development. As an author on CoursesXpert, Rahul Kumar's articles cover a wide range of topics, from various courses, educational and career guidance.