When it comes to entrance exams like NEET, parents usually prefer to send their kids to northern India for better coaching. It is believed that cities like Kota, Delhi, and Lucknow are the hubs of coaching centres, which is somewhat true. If you are situated in Chennai or any other city in south India, then you shouldn't be disappointed. There are many coaching centres present in Chennai city that you'll be overwhelmed by the options when you decide to prepare for NEET exam.
And that is what makes it a confusing task for parents as well as students to choose the best NEET coaching institute. To resolve this confusion, we've compiled a list of the top 5 best NEET coaching centres in Chennai, we hope this will brighten your day. So let's dive deep and see what these coaching centres have to offer a student who wants to prepare for medical entrance.
List of Best NEET Coaching Centre In Chennai
1. Aakash Institute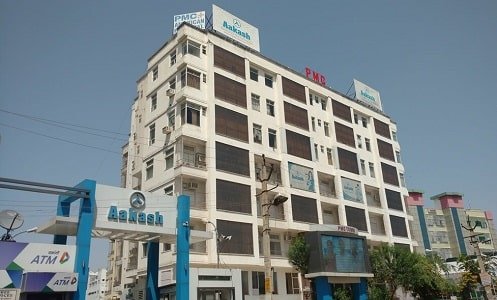 Website: https://www.aakash.ac.in/
Address: Building No 10, 1st Floor, 1st St, Ashok Nagar, Chennai, Tamil Nadu 600083
The Aakash Institute is the most well-known coaching centre on our list. There are higher chances that you have already heard of this institute. It's because it is not only popular in Chennai but all over India. There's just everything that's perfect about this particular coaching centre, like study materials, courses, test series, faculties, personalised counselling sessions, events, etc. And if you live in Chennai, you can find multiple Aakash Institute centres. Another good thing is that in a huge city like Chennai, you can pick the coaching centre nearest to your home/hostel.
2. Toppers Academy
Website: https://toppersacademy.app/
Address: Best Online Coaching In Chennai
The trend of online classes or coaching is at its peak these days, and if you are particularly looking for the best online coaching provider in Chennai, then Toppers Academy would be a great choice. With this coaching, you can prepare for entrance exams like NEET and JEE without leaving your home. You'll get an incredible experience while consuming online classes from Toppers Academy because they use the latest technology. This way, it would be much easier for you to understand complicated topics in a much simpler and visually imaginable way. You can also look for their foundation and crash courses as well.
3. Appolo Academy
Website: https://www.appoloacademy.com/
Address: No. 181, (1st Floor), Advent Church Christian Complex Gandhi Road, Near Advent Christian Cathedral, Velachery, Chennai, Tamil Nadu 600042
Appolo Academy is a part of the Appolo Study Center chain. They provide coaching and courses for various exams in Chennai. They have been producing excellent results since their establishment back in 1992. And this makes Appolo Academy the most reliable coaching centre in Chennai, so you can definitely go for it. They have been in this domain for a long time; therefore, they know how to maintain and keep their infrastructure up-to-date with the latest technology. Talking about other aspects like study materials, course quality, test series, and faculty experience, it is hard to find any issues in these areas of Appolo Academy.
4. Focus Education
Website: N/A
Address: 79, H Block 2nd St, Brindavan Colony, Block H, Annanagar East, Chennai, Tamil Nadu 600102
Focus Education would take your focus to another level. With their technology-enabled classrooms, updated study materials, pre-recorded concept sessions, and continuous test series, you can raise your chances of getting selected. Speaking of the offline batches, there are not more than 65 students per batch, which is a great thing. This way, their top-class faculties have a personal connection with students. In our opinion, this is the primary reason Focus Education is producing the best results in Chennai as compared to any other coaching institute.
5. VVT Coaching Institute
Website: https://www.vvtcoaching.com/
Address: Nibav Buildings, 4th & 5th Floor, No.23, Old No.11, LB Rd, Adyar, Chennai, Tamil Nadu 600020
VVT Coaching Institute is also known as the most popular technology-enabled coaching centre. You can get an idea by just looking at their reviews when you search for the term "VVT Coaching" on Google Maps. There is everything you need to prepare extensively for NEET, like updated study material, assignments, weekly and monthly test series, pre-recorded concept-based sessions, and also online classes. Apart from that, it would be unfair if we didn't give credit to the faculties of VVT. They are the literal reasons why so many parents and students consider this coaching institute for exam preparation like NEET and JEE.
These were our top 5 picks, and now it is your turn to dig a little deeper. Just head over to the websites of these coaching centres, and get information from there. And if possible, make a phone call to get all the information related to the courses, facilities, and other things. This way, you'll have a clear understanding of which NEET coaching is a perfect fit for you.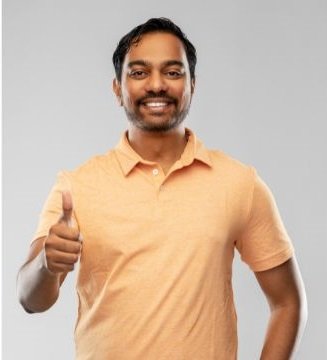 Rahul Kumar is a passionate educator, writer, and subject matter expert in the field of education and professional development. As an author on CoursesXpert, Rahul Kumar's articles cover a wide range of topics, from various courses, educational and career guidance.