National Defense Academy is one of the major institutions in India and is regarded as a benchmark when it comes to skillset, caliber, and discipline. It's no surprise that getting into NDA is a dream for many. Most of the youths across India take up NDA aspirations and prepare for them.
There are over 4 lakh applicants every year for the NDA selection for the 9000 seats on offer. That showcases how tough it is to get into it. But that's the beauty of it, once selected for NDA, the candidate goes into training for the tri-service based on his preference and goes on to join the area of work between AFA (for Air Force), INA (For Naval), and IMA (Army).
The exams are part of the Union Public Service Commission (UPSC) and are conducted twice a year as NDA-I and NDA -II. But how do you go through these exams and be part of the coveted group of cadres? That's where the highest levels of coaching come in. Here's a list of top NDA coaching centers in Lucknow.
List of  Best NDA Coaching in Lucknow
1. Jaguar Defense Academy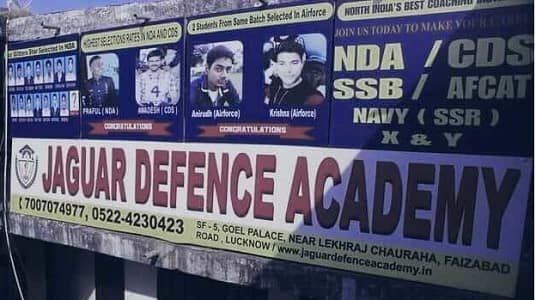 Jaguar Defense Academy is a known establishment in Lucknow for years and has been leading the NDA coaching center for students. It has been known to grow the candidates with one of the most dynamic and challenging environments to help them acclimatize for the future. It uses IT and modern technology to allow students the knowledge of present-day technological usage apart from physical exercise.
It has plenty of outdoor training and classes to keep the students physically fit and resilient for tough activities. It further includes intellectual growth and boosts the morale of students via their well-maintained library housing tons of reference materials, books, novels, magazines, and newspapers. It has a great record of bringing good percentage in the results.
Address: Jaguar Defense Academy F5, Second Floor, Goyal Palace Near Lekhraj Chauraha, Faizabad Road, Lucknow- 226016
Website: www.jaguardefenceacademy.in
2. Warrior Defence Academy
Warrior Defence Academy is another reputed NDA coaching center located in Lucknow. It has been known to be of the most experienced centers around and has several well-rounded seasoned defense coaches on its list. The institute was founded by a list of experienced coaches from the defense industry. They provide a complete grooming schedule for aspirants and help them to appear for various levels of NDA training.
The institute has a complete technical basis for coaching the students. They have a fully computerized basis with audio-visual support and catered design for the complete development. They use a projector, maps, and other academic methods to completely impart students for specialized training. There's also the use of personalized attention for every candidate.
Address: 545 – GA/1-Chha Near Kapoorthala Chauraha, Beside Raidas Railway Crossing, Lucknow
 3. Centurion Academy
At third on our list is the Centurion Academy, another of the top-rated institution for NDA coaching in Lucknow. It is highly coveted for its top training and guidance. The place is quite large in scale and comes with impressive features like separate hostel facilities, a green garden and compound, a highly disciplined routine, and more. They also have a dedicated ground for ground-level training and tactical along with the obstacle course. It has already provided coaching for over 5000+ officers to date and has impressive 4 centers spread across Lucknow.
Address(Head Office):  Raj Pal Plaza, Near Awadh Hospital, Alambagh, Lucknow- 226005
4. Legend Defence Academy
At fourth on our list is the Legend Defence Academy, which for years has held the flag of being one of the best NDA coaching centers high in the city of Lucknow. It has strategically planned training that is designed to motivate and inspire students to make a great career in the armed forces and more. The academy comes with library facilities and a host of other facilities like one-to-one focused coaching, overall skill development, and more. The academy allows students to develop on an efficient and pragmatic level.
Address: 2nd Floor- Sadaf Centre, Opp. Sahara Press, Kapoorthala, Lucknow
5. Shield Defence Academy
Closing our list is the Shield Defense Academy, a major and renowned NDA coaching center in Lucknow. It has been well known for its proficient faculties and well-versed management when it comes to training the students and guiding them. The center allows students to build their careers systematically and grow ahead in their careers. The center approaches students to follow planned guidance to help prepare on a mental, physical, and intellectual level to be part of the defense forces.
Address: Beg Tower, Near Sahara Shopping Center, Lekhraj Chauraha, Faizabad Road, Indra Nagar, Lucknow
NDA coaching is a great learning experience for students to prepare ahead for the future in the armed forces and more. It is always advised that the students choose the best methods and coaching centers for better guidance and career preparation.
Also Read: The Best Book For NDA in India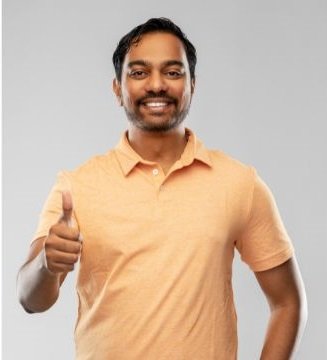 Rahul Kumar is a passionate educator, writer, and subject matter expert in the field of education and professional development. As an author on CoursesXpert, Rahul Kumar's articles cover a wide range of topics, from various courses, educational and career guidance.