Biology is a multifaceted discipline entailing numerous subjects. If you have a knack for studying biology, you will continue to learn no matter how challenging the course is. But let's be honest – even if you like the subject, it doesn't guarantee you will manage to handle each and every task yourself. Finding a tutor? It could be an option, of course. The problem is that private teachers are usually costly and focus on a more holistic approach, teaching students everything related to the topic. What are other options, you may ask? With the proliferation of additional courses, the question of whether they can come in handy when working on biology homework may rise.
So, can they help? In this article, we'll provide a breakdown of common issues students have when dealing with biology assignments, explain whether or not additional courses are helpful, and a bit more. Buckle up; we're getting started!
Problems students face with biology courses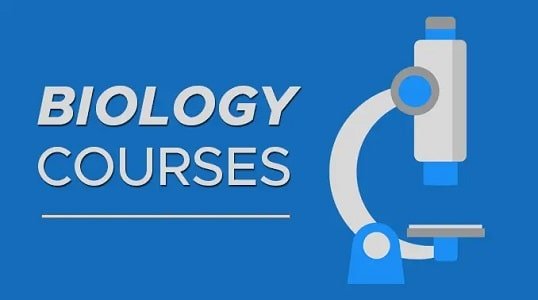 First and foremost, what troubles do students have related to biology? While the answer hinges on each individual, it's possible to overview a list of problems common to every learner:
         New challenges that require modern solutions
Biology is one of those essential fields shaping our future. Without well-developed biology and its sub-fields, we wouldn't have such a comfortable life now. It also means approaches to biology in academia change more regularly than in literature. As a result, people studying biology come to grips with various new challenges that must be resolved effectively. It is where many students draw a blank and face the first problem – they aren't often well aware of modern solutions.
         Lots of homework
Home assignments are critical in grading students' progress. Teachers assign homework to let people retrieve their notes and recollect information gathered within classes that can be used to complete the task. Simple as it might initially seem, the number of such assignments is often insurmountable to complete individually. Hence students deploy biology homework help that allows them to deter overdue tasks.
         Insufficient time & priorities
With education becoming more expensive in the US, students dive deeper into providing for themselves and working part-time. Moreover, many strive to make the most of their studies, prioritizing specific subjects they are sure to work with in the future.
         Inadequate knowledge
It's not uncommon to lack skills in one subject but to be a professional in a different one. The lack of knowledge can easily be compensated for by the additional course, especially when we are talking about biology. Wait a minute, does this mean extra biology courses can help with homework?
Are additional biology courses helpful?
Were we to boil the answer down into two words, we would answer – it depends. And it really does! See, while a lot of various courses are accessible on the web, only a small fraction of them are professional and valuable. Don't get us wrong. You are highly encouraged to complete an extra course to strengthen your skills in biology. But it would help if you understood that finding something worthwhile is far from easy. Luckily, we've done the legwork for you and put together several qualities of a good biology course you can sign for and complete. So, an additional course is helpful if it:
            Is certified: Don't fall into the trap of choosing the course on top of the search engine list. You first want to learn whether the course is created by those who know the field's ins and outs. Typically, such professionals are qualified to work in the area, making courses certified by respective facilities.
            Focuses on a specific topic: A general biology course may be exciting, but it will unlikely help you with your task if it's about a narrow topic, like Flora and Fauna. Thus make sure your sought-after course encompasses one subject matter.
            Tests knowledge within the program: A good course employs various techniques to make users understand and remember information. Embedded tests are an excellent indicator that the course is well-thought-out.
            Provides a personalized approach: Ideally, an additional course needs to assess every student individually, e.g., employing personal communication and recommendations. It doesn't mean that a course that doesn't have such a feature is ineffective by default. It's not. Just keep in mind that a personalized attitude toward every user is nice, though it might be pricey.
            Gives a certificate upon completion: An efficient and high-quality course will always provide its graduates a certificate of completion that will give people credit and demonstrate that they've learned something valuable and can apply it in real-life circumstances.
How to choose the right biology course
With all those characteristics of a working course, how do you find the one that will boost your knowledge and help you with your homework and school curriculum? In a nutshell, here is a step-by-step guide:
Decide on the subject you need to strengthen: As said earlier, the narrower the course is, the more insights into the topic it provides. Remember that when researching.
Look at the course's description, reviews, and testimonials: Once you target the course, check what it teaches and what people say about it.
Check the curriculum: Look at the course's syllabus and determine if it focuses on blocks that can assist you when doing homework.
Try contacting people who completed the course: Reach out to those who've already finished the course and ask for feedback, if possible.
Final thoughts: Additional courses are much more than homework helpers
Upon registering for the course, you will eventually realize that it's much more than getting help with a single home assignment. Devoting yourself to an additional biology-oriented activity will enrich your expertise and boost your application on the market, thus increasing your chances of landing the desired job and becoming an invaluable asset to any team.
Don't hesitate to sign up for courses offered on our website if they pertain to your interest area and college curriculum. Got any tips and tricks regarding biology? We'd love to hear from you!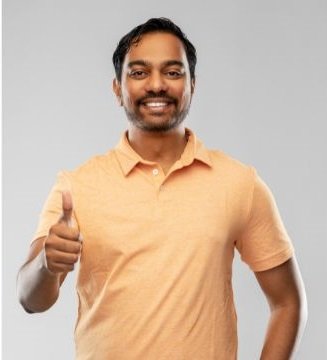 Rahul Kumar is a passionate educator, writer, and subject matter expert in the field of education and professional development. As an author on CoursesXpert, Rahul Kumar's articles cover a wide range of topics, from various courses, educational and career guidance.