Every state has its public commission designed to efficiently run the administration and the execution in that state. And for that, you need qualified people who can perform the tasks well. This is where every state in India has an examination body that regulates the exams in the public service commission. In the case of Bihar, the Bihar Public Service Commission or BPSC governs the examination of various state-level administrative positions.
Bihar is a known name in the IAS/IPS field and it's no surprise to see that students also undertake the BPSC exam in a similar vein. The BPSC qualification is one of the most prestigious roles in the state and sees plenty of students prepare every year for the exams.
This is where BPSC coaching comes into place. There are several good BPSC coaching institutes across Patna focusing on this and we here will take a look at the five of the best of them. Read along.
List of Best BPSC Coaching in Patna
1. Achievers IAS Academy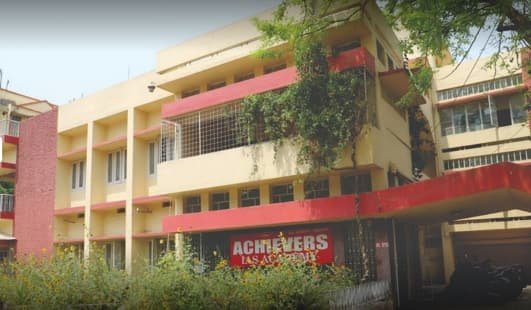 At the very top of the list in our best of BPSC coaching in Patna is the Achievers IAS Academy or AIA as it is also known. It is one of the top-ranked BPSC coaching institutes across Patna and provides a holistic approach to teaching and learning. It is specifically designed to guide the students toward civil services and provides a successful coaching oversight to help them prepare for the qualification exams with ease. They follow a detailed coaching method where each student is guided and taught to increase their knowledge and confidence. The batch size consists of just 20 people to help provide proper guidance and focus to each student.
Address: Pataliputra Colony, Road No – A Landmark, Tennis Court – 180 Patna, 800013, Bihar
Website: www.achieversiaspatna.co.in
2. Perfection IAS Coaching
Perfection IAS is another of the top-rated coaching centers across Patna for civil services and was founded by the famous Sunil Kumar. The institute has been known for its great results and success in both UPSC and BPSC exams. It prepares students in both Hindi and English medium for their overall growth and improvement. The institute has a well-esteemed faculty list of qualified teachers who guide the students in the right manner. The institute has also been rewarded numerous times over the years.
Address: 103, Kumar Tower, Boring Road, Patna, Bihar – 01
3. ALS IAS
At third number on our list is the ALS IAS institute of Patna which has consistently delivered great results over the years for students in BPSC exams. The institute is known for its extensive coaching and guidance where they provide a complete step-by-step learning exposure to students. The center combines learning with routine exams and tests to assess the overall stature of the students and to eradicate their weak fields. The students get detailed course guidance, flexible classes, online and offline support, and more with ALS IAS.
Address: Grand's Aley Manawar, 3rd Floor, South Gandhi Maidan, Near Panache Hotel, Patna- 800001
Website: www.alsias.net
4. Pragya Civil Services
At the fourth number in our list is one of the most famous and renowned civil service coaching institutes in Patna. Also regarded as one of the premier institutions around, this one was founded by Anup Kumar Sinha and has been running for over the last two decades which in itself highlights its impact on student coaching and guidance. The institute covers all civil examination preparations and is the main preference for many students. It has both English and Hindi medium coaching available with them.
Address: Janaki Publication, 2nd Floor, Ashok Rajpath, Patna, Bihar – 800004
5. KSG India
Closing our list of best BPSC coaching in Patna is KSG India otherwise also known as Khan Study Group India. This institute has been around for the last two decades having been founded in 1992 by the esteemed Dr. Khan. The institute has been helping prepare the students for various levels of civil service examination and has a great track record of securing various positions and merit lists. It has become a well-known name over the years and has expanded its coaching to various cities like Jaipur, Delhi, Bengaluru, Indore, Bhopal, and more over the years. The institute offers comprehensive course coverage along with regular tests and mentoring to prepare them extensively for the civil exams and the career ahead.
Address: Exhibition Road, Above Toyota Showroom, Old Jakkanpur, Dujra Diara, Patna, Bihar – 800001
BPSC is a very prestigious profile and position for people looking to make a good career in the civil services field. It has been a top choice for students across Bihar with plenty of students coming over to the capital city Patna to undergo coaching and training. We hope this list can help you find the right BPSC coaching center for yourself.