IELTS exams are a major qualification hurdle for students trying to go abroad and gain a good education and learning experience. But cracking IELTS exams isn't at all easy and requires meticulous preparation from the students. This is where good coaching can help students gain better learning and understand the requirements of the test.
There are numerous top-ranked IELTS coaching centers in Ahmedabad for students who prioritize student growth and help them boost their performance levels. They focus on preparing the students on a competitive streak to bring about the best in them.
We here take a look at the five of the best IELTS coaching centers across Ahmedabad and discuss in brief about them. These centers are selected based on factors like preparation, competitive growth levels, meticulous planning, and a holistic approach to students' careers. Let's take a look at them.
List of Best IELTS Coaching in Ahmedabad
1. Visa Zone Education & Immigration Services Pvt. Ltd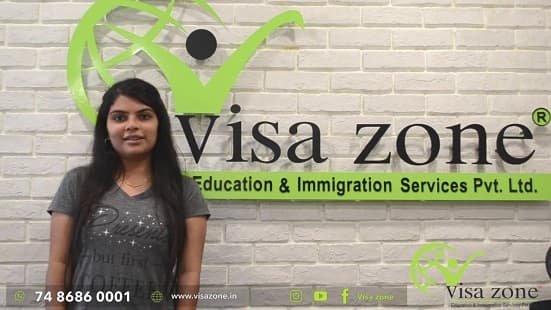 Starting our list is the Visa Zone Education & Immigration Services which have stood tall for over a decade with their great student-focused programs. They offer IELTS along with other courses for students looking to go abroad or clear the tests of visa exams. The mode of training offered by this institute is very good and has provided great results over time. They focus on a small batch size ranging from 10-12 students to provide proper guidance to every student. The courses are offered in various durations, i.e. 2 months, 3 months, and more as per the ease of students.
2. VETA
VETA has been a renowned name in the ILETS and other academic qualification exams for students looking to go abroad for ages. The institute is famous all over India and has over 81 centers spread across various cities of India. Ahmedabad alone has 3 centers of Veta and sees plenty of students partake in their course offerings every season. The center provides detailed coaching with highly curated course content along with routine exams and tests to strengthen the student's profile. They also offer regular mentoring to students to help them understand the needs and requirements of the IELTS program.
Address: Shahibag and Usmanpura
3. Aspire Square
Placed third on our list is Aspire Square, a pioneer in IELTS coaching in Ahmedabad for years. The institute was started back in 2008 by Maulik Raval and has been a leading IELTS coaching center in this city. They provide multiple modes of coaching in the form of online and offline options and provide proper mentorship for the students to gain the required confidence for the tests. They have a professionally designed course which they combine with regular tests and mentoring to provide the students best learning experience. The center also boasts of an esteemed number of faculty who are well versed in this field.
Address: Devnandan Mega Mall, 330, 334, Ashram Road, Opposite Sanyas Ashram, Ellisbridge, Ahmedabad – 380006
4. Rao Consultants
Ranked fourth in our list is the Rao Consultants. The institute has been a prime name for IELTS coaching in Ahmedabad. It was started back in 2002 and has been providing IELTS, TOEFL, GRE, GMAT, and a lot more coaching for students for years. The institute has a team of vastly experienced teachers and trainers who help develop the students as per the requirements of the exam and make them successful ahead. It has over three centers in Ahmedabad and provides various coaching batches for students.
Address: Acumen, Near Old Passport Office, University Road, Gulbai Tekra, Ahmedabad – 380015
5. Amrish Tiwari IELTS Academy
Placed fifth on our list is the Amrish Tiwari IELTS Academy, one of the top-rated IELTS coaching centers in Ahmedabad. They have been providing top-level guidance and coaching to students for years and have been recognized with top ratings over the years. The center focuses on building the student's overall growth via detailed coaching and mentoring program. They have routine tests to help them speed up the requirements of the IELTS exam. The center also provides other coaching facilities apart from IELTS and is well known in the city for its overall exposure and guidance for students.
Address: 4th Floor, A -413, Dev Aurum Commercial Complex, Anandnagar Cross Road Above Kailash Parbat, Prahaladnagar, Satellite, Ahmedabad – 380015
IELTS exams and their mandatory nature has made students prepare for it in an extensive way to crack the exam and apply for further education in foreign lands. Ahmedabad has plenty of students who go for foreign studies by securing good marks in their IELTS. This is why IELTS coaching is such prevalent in the city. We hope this list helps you to find the best coaching for yourself.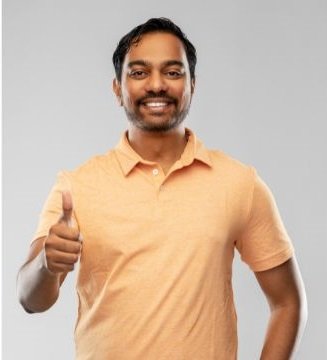 Rahul Kumar is a passionate educator, writer, and subject matter expert in the field of education and professional development. As an author on CoursesXpert, Rahul Kumar's articles cover a wide range of topics, from various courses, educational and career guidance.