Hundreds of thousands of students apply for IELTS exams each year because they want to study abroad. The International English Language Testing System (IELTS) management is handled by the British Council, IELTS Australia, and Cambridge Assessment English, but it was established back in 1989. It's been over three decades, and IELTS is still the best system to check the proficiency and English skills of non-native English speakers. Thus, preparation for this exam is required, and what better place to do so than India's capital?
In today's post, we are going to take a look at the top 5 best IELTS coaching in Delhi, so you can decide which one could be the one to help you crack this exam. We'll be covering each and every aspect of these coaching centres to help you make a better decision at the end, so let's get going.
List of Best IELTS Coaching In Delhi
1. Plutus Academy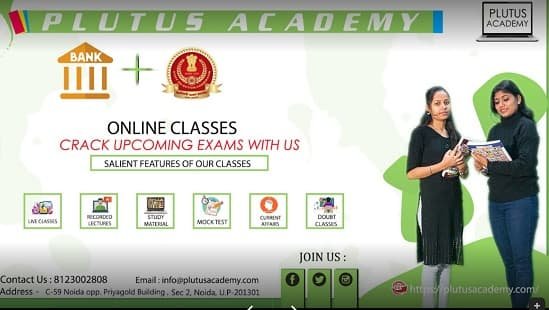 A lot of people just want to crack the exam, and not actually enhance their English skills, but Plutus Academy is definitely a great place to do both things at the same time. Plutus Academy does take it seriously by organising online classes with teachers based in the UK. Along with the best-organized curriculum for IELTS, they have a fantastic mock test series that will help you sharpen your English language skills. Not only that, but to take the preparation one level higher, they also have personalised counselling sessions for their students.
Website: https://plutusacademy.com/
Address: Basement 8, Apsara Arcade, Near Karol Bagh Metro, Gate No 6 New Delhi 110005
→ Read Also: Top 5 Best IELTS Coaching In Ahmedabad
2. British Council
Another good choice would be to complete your preparation for IELTS at the British Council in Delhi. They have the best-organized curriculum which emphasises all the aspects like speaking, reading, writing and listening. Along with the dedicated and regular mock test series, they also focus on every student by offering personal counselling sessions so you can work on your English weaknesses. The faculties are top-notch in the British Council, and that's why it ranks 2nd on our list.
Website: https://www.britishcouncil.org/
Address: 17, KG Marg, Atul Grove Road, Janpath, Connaught Place, New Delhi, Delhi 110001
3. Study at Smart IELTS Coaching Center
When you google the term "IELTS coaching centre in Delhi", Study Smart pops up as the most reviewed and rated coaching centre in Delhi for IELTS. Let's talk about what Study Smart has to offer. First of all, their study material is some of the best in all of Delhi. And along with that, they conduct a well-organized mock test series, and the sample paper they provide to students is quite helpful for cracking this exam. It is hard to find any issue with a reputed IELTS coaching centre like Study Smart.
Website: https://www.studysmart.co.in/
Address: Ground, D-62, near Dena Bank, South Extension I, New Delhi, Delhi 110049
4. The US Education Resource Center
The US Education Resource Center has been at the top in Delhi for years now because it is one of the oldest IELTS coaching centres. Again, you'll find the UK teacher's online sessions and time-restricted tests to level up your English skills, and eventually, you'll be able to crack IELTS. This centre is known to optimise its courses every year so that the students can get the most out of them. Overall, in our opinion, this coaching centre could be a good fit for cracking the IELTS exam.
Website: https://www.useducentre.com/
Address: M-65, Block M, Greater Kailash II, Market, New Delhi, Delhi 110019
5. Fateh Education
Fateh Education, just like the US Education Resource Center, was established back in 2001, which makes it one of the oldest and most well-established coaching centres in Delhi. Throughout its journey since 2001, Fateh Education has been a mentor for thousands of students to help them crack the IELTS exam. Once you crack the exam, Fateh Education also ensures that you'll get a good scholarship as well, and it is the main point the previous students mention about Fateh Education over and over. So you can confidently expect Fateh Education to complete your IELTS preparation.
Website: https://www.fateheducation.com/
Address: 6, Metro Station, Fateh Education, 15, near Patel Nagar, East Patel Nagar, New Delhi, Delhi 110008
By cracking the IELTS example, you can make your study abroad dream come true. But it is very important for you to choose the best coaching centre for your preparation, so you can be sure that you'll crack the exam. You can go with any of our top 5 picks of the best IELTS coaching centres in Delhi, and you'll be good.
Related Topics: