The banking sector is full of job and recruitment opportunities in India, which is a good thing for students in this industry. Prominent banks in India are evolving quite fast, actually, not only the private ones but government banks as well. And the banking infrastructure requires talented and skilled employees to maintain it.
If you're someone who wants to be part of the banking sector and you want to make a career in this industry, then there are many bank exams you can take part in and crack in order to land a good-paying job. And today's post is all about that. We'll be taking a look at the top 5 best banking coaching in Delhi. As you know, Delhi is a hub for hundreds of coaching institutes, so let's get down to it, and see which one's a perfect fit for you.
List of Best Banking Coaching In Delhi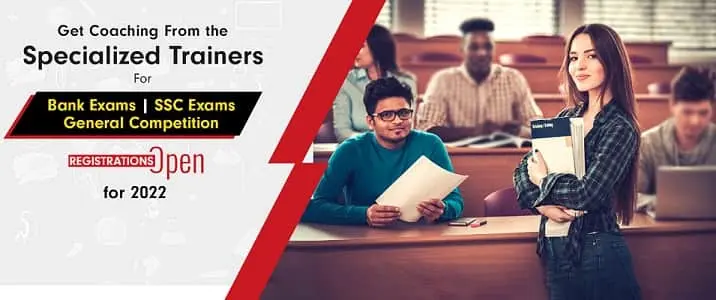 1. Vidya Guru
Website: https://www.vidyaguru.in/
Address: Vidya Guru, 20/1A, 2nd Floor, Prem Nagar Gate No-4 Metro Station, Jail Rd, near Tilak Nagar, New Delhi, Delhi 110018
The Vidya Guru coaching institute has been providing astounding results for over a decade now. It is a perfect place to prepare for not only bank exams but other exams like CLAT, CTET, and SSC exams as well. The best thing we like about this coaching institute is that they focus on concept building, rather than just stuffing the minds of students with a bunch of content. In Delhi, Vidya Guru Institute is known for its IBPS CO, Clerk, SO, and RRB preparations. Another great thing about this banking exam preparation institute is that the fees are quite reasonable, so every student can afford to sign up for their courses.
2. IBT Coaching
Website: https://ibitindia.com/
Address: C1-2, Guru Nanak Pura, Near Nirman Vihar Metro Station, Opposite V3S Mall, Laxmi Nagar, New Delhi, Delhi 110092
When you look up on Google for "Best Banking Coaching In Delhi," you'll see the name IBT Coaching appear at the top of all results. Not only that, the rating students have given this institute is quite impressive as well. So let's talk about why IBT coaching is so popular in Delhi for banking exam preparation. Many students say that IBT Delhi is the best place for IBPS CO preparations. The main reason why IBT is getting more and more attraction from students in Delhi is that they have got the best faculty in the city. The teaching pattern and the faculty's experience work like magic for students to understand concepts.
3. Career Power
Website: https://www.careerpower.in/
Address: 18/4, First Floor, Rajinder Nagar, New Delhi, Delhi 110060
Career Power has the best-structured courses for bank exam preparation. Along with that, they also take tests every week to check every student's progress in the course, and this way, students can have a better understanding of how they're going to attempt the exam at the time of the exam. With excellent and talented faculty members, it is quite hard to point out any issues with the course and how the course is being taught to the students. The impressive fee structure for different bank courses is another plus here.
4. Gravity Institute
Website: https://gravityinstitute.co.in/
Address: Gravity Institute, c19/2, A, near Jain group sale wale, Acharya Niketan, Mayur Vihar, New Delhi, Delhi 110091
Gravity Institute is not that old if we talk about banking exam preparation, but it established itself well in Delhi. This institute is getting a boat load of attention because of the consistently awesome results it's been producing for more than 5 years now. In our opinion, if you're someone who wants to get one-on-one guidance from the faculty and also wants to excel in your studies, the Gravity Institute is a perfect place for you. The batches are quite small as compared to other coachings, which is a good thing because this is how the faculty member can focus on the progress of every student in the batch.
5. Koncept Academy
Website: http://www.konceptacademy.com/
Address: Koncept Academy, 7A /67Channa Market, near Metro Pillar No. 122, WEA, Karol Bagh, New Delhi, Delhi 110005
You can go with Koncept Coaching if you're interested in preparing for bank PO/Clerk, CTET, and SSC exams. This institute is going to hit its first decade in the coaching industry, and since its establishment, Koncept Academy has been producing incredible results. For banking exam preparation, this institute is one of the highest rated by students in Delhi.
Final Thoughts
These were our top five picks in terms of the best banking coaching in Delhi. Now it's your turn. We've listed every coaching website in the post, so go ahead and try to gather as much information as you can because which coaching you pick has a huge impact on your career.
Related Topics: