Engineering has become a thriving career option after the huge growth in technology and machinery. Due to assurance of a secure future and the highest salary package, more and more students get admission to engineering colleges after the 12th board. In India, the Joint entrance exam is a direct path to becoming a part of one of the prestigious IITs of India. Indian Institutes of Technology not only teach you conceptual knowledge but also prepare you for the technical challenges of the real world.
However, JEE is said to be the toughest exam in India. All types of candidates whether they are above average or talented, dream of securing a seat at IIT. Since IITs have two phases: IIT JEE Main and IIT JEE Advanced, each student is required to have in-depth knowledge of subjects related to Physics, Chemistry, and Mathematics. Thousands of application forms are submitted every year for this exam, but only a few of them get selected.
List of Best IIT Coaching In Delhi
To crack this national-level exam, you will need to gain knowledge from experts and skilled faculty members. Delhi is one of the Indian states that have the best IIT Coaching institutes. If you are preparing for JEE exam and looking forward to learning things under well-experienced mentors, you have to check the below given top 5 coaching institutes.
1. Resonance
Website: resonance.ac.in
Address: 14, Pratap Nagar, Mayur Vihar Phase-1, New Delhi (Delhi) – 110091
Resonance's first branch was established on 11th April 2001 in Kota. It has been focusing on providing top results. The successful selection rate and the maximum number of student enrollments in IIT-JEE set it apart from others. Resonance Coaching Institute also conducts online classes, so if you are not able to attend the classes on-site, you can attend from anywhere. Apart from IIT JEE coaching, the institute offers several courses for subjects, classes, and exams.
2. Aakash Institute
Website: https://www.aakash.ac.in/
Address: No N11, Part 1, Near Defence Colony Flyover, South Extension, New Delhi, Delhi 110049
Aakash Institute is a leading name when it comes to IIT-JEE coaching. Having experienced and skilled faculty members make it one of the sought-after coaching institutes for IIT JEE in New Delhi. The mentors of this institute are ex-IITians and they know how to crack tests and have experience with the syllabus. The best part is that the faculty tries to help the students to improve and monitors the performance of every student. An integrated learning approach, bilingual study support, strict discipline, mock tests, and monthly report preparation of the aspirant make Aakash Institute different from others.
3. FIITJEE
Website: www.fiitjee.com
Address: 5th Floor, Roots Tower, District Center, Area- Laxmi Nagar (Near Nirman Vihar Metro Station), Pin- Delhi – 110 092.
FIITJEE was established in 1992 by Mr. D.K. Goel, a Mechanical Engineering Graduate from IIT Delhi. The institute provides a disciplined study environment for serious JEE aspirants. The institute aims to understand the capabilities of each student along with completing the curriculum. It focuses on providing holistic education through FIIT JEE integrated school courses like SUPREME, UDAYA PLUS, and PINNACLE. If you are looking for the best IIT coaching institute in Delhi to get admission, then you must contact FIIT JEE or visit their official website.
4. Swastik Classes
Website: https://www.swastikclasses.co
Address:  Plot No. 96, Patparganj Industrial Area, Delhi 110092
Swastik Classes was founded in 2009 by IIT Delhi graduates, Mr. Alok Bansal and Mr. Shobhit Gupta. This JEE IIT coaching institute strives to nurture the aspirants and give them the confidence to prepare them for real-world challenges. Swastik Classes conducts both online courses and classroom courses, and their online courses are said to be the best in the country for JEE preparation. Instant doubt resolution, live two-way interaction, and regular testing are some of the key specifications of Swastik Classes.
5. Brilliant Tutorials
Website: www.brilliant-tutorials.com
Address: 50c, Kalu Sarai-Sarvapriya Vihar, Delhi – 110016
Brilliant tutorial classes are one of the prominent coaching classes to prepare for IIT JEE Main and Advanced preparation in Delhi. It has 125 well-qualified and experienced faculty members with comprehensive knowledge of the whole syllabus. Founded in 1970, students from different parts of the country for securing a seat in Brilliant classes to prepare for cracking India's toughest exam JEE. The quality of education, brilliant study material, and experienced faculty members make this institute one of the reputed institutions.
Conclusion
In essence, these are some of the best IIT JEE institutes in Delhi, and individually visit their website to more about their admission process.
Related Topics: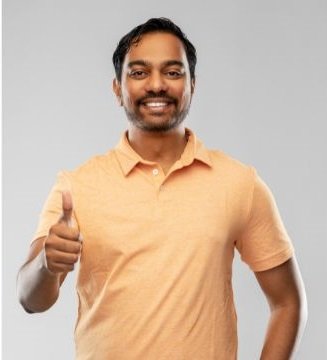 Rahul Kumar is a passionate educator, writer, and subject matter expert in the field of education and professional development. As an author on CoursesXpert, Rahul Kumar's articles cover a wide range of topics, from various courses, educational and career guidance.