From the judicial standpoint, Delhi is the most important city in India because it's the seat of the High Court and other subordinate courts. And if you're trying to be a part of this judicial world, then you have to crack certain exams. What's a better place than Delhi to prepare for these judiciary exams? Delhi is definitely the hub of hundreds of coaching institutes, and many students storm into the city when the academic year starts.
And if you are also looking for a good judiciary coaching centre in Delhi, then you may find it somewhat difficult. Primarily because in this domain, there are several coaching centres, and finding the right one would be a tough task for sure. Therefore, to help you, we have decided to compile a list of the top 5 best judiciary coaching in Delhi. So keep reading because there's a good chance you'll come across a coaching centre that's just right for you.
List of Best Judiciary Coaching In Delhi
1. Pahuja Law Academy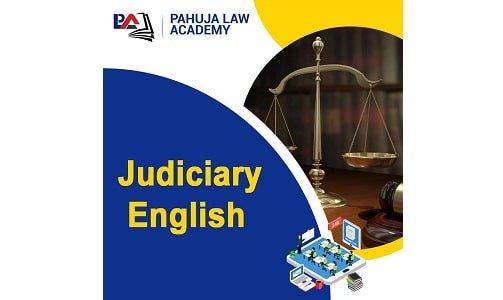 Website: https://www.pahujalawacademy.com/
Address: 2nd Floor, Virat Bhawan, 212, D-1, Mukherjee Nagar, New Delhi, Delhi 110009
Pahuja Law Academy takes the number one spot on our list. It is the most popular as well as the highest-rated coaching centre for law students. And if you're preparing for exams like the LL.B. entrance exam, CLAT preparation, and All India Law Entrance Test (AILET), then you should definitely consider Pahuja Law Academy. This coaching centre is mostly known for the excellent faculties it has. And it is the prominent reason why law students consider this law academy over others.
2. Rahul's IAS
Website: https://rahulsias.com/
Address: Block A, Wazirpur, 4, Wazirpur Industrial Area Rd, Ashok Vihar, Delhi 110052
This particular academy was established back in 2001, which makes it one of the oldest and most reliable in this domain. Rahul's IAS has been producing astounding results every year, consistently. With most of their courses, you'll get the option to take online classes as well. However, the offline classroom environment is quite good as well, so you won't have any issues focusing on your studies. And because of the highly talented faculties, you'll always feel motivated. As a result, it's an excellent place to channel your motivation and prepare for the judicial exam.
3. Ambition Law Institute
Website: https://ambitionlawinstitute.com/
Address: B-10, Above Maharashtra Bank, Mukherjee Nagar, Delhi-110009
There are a lot of good things about the Ambition Law Institute, especially when it comes to the study materials. They've got their own publication, mobile app, and online course platform, and also the faculties are just top-class. They believe in hiring new talents for their institute, and that's why you'd find some popular faces as well. Ambition Law Institute is consistently producing awesome results when it comes to judicial exams. If you want to be admitted into a reliable institute, then you should consider this institute because it's been reliable for more than 19 years now, and it will be in the future as well.
4. Juris Academy
Website: https://www.jurisacademy.com/
Address: 29, First Floor, Kingsway Camp, Mall Road, Near GTB Nagar Metro Station, Gate No 2, Opposite Gate No 3, Delhi 110009
When you look for the best judiciary coaching in Delhi, you'll find Juris in the top results of Google Maps with incredible ratings. This simply indicates how popular and reliable this coaching centre is among many students. Many students have talked about their experience with Juris Academy once they got selected. And if you're preparing for exams like the LL.B. entrance exam, CLAT, and All India Law Entrance Test (AILET), then you should not overlook this particular law academy. They are consistently making their study material up to date and also the test so that their students can feel confident about the preparations.
5. Karat Laws Academy
Website: https://karatlawzacademy.com/
Address: 3rd Floor, Patel Hospital Building, Near Laxmi Nagar Metro Station Gate, Street Number 4, Delhi, 110092
If you're searching for the best judiciary coaching centre, then it's possible that you have already heard about Karat Laws Academy. This law academy offers the courses at very low prices so that every student can afford their judiciary courses. Along with that, the faculties in this academy are the top ones in Delhi. So, in terms of the study environment and course quality, it is hard to find any issues.
These are our top picks for aspirants who are searching for the best judiciary coaching in Delhi. Now it is your turn as a law student. Go to every law academy's website that we have listed in this post, and gather as much information as you can. This way, you'll be able to decide which one of these academies or coaching institutes can help you crack the exam you are preparing for.
Related Topics: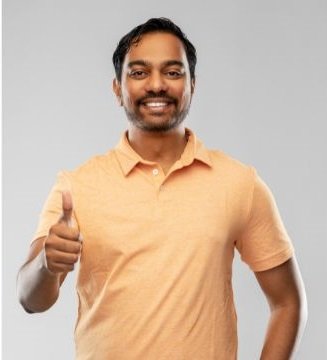 Rahul Kumar is a passionate educator, writer, and subject matter expert in the field of education and professional development. As an author on CoursesXpert, Rahul Kumar's articles cover a wide range of topics, from various courses, educational and career guidance.