Entrance exams like NEET and JEE are India's hardest to crack, but if you're backed up with good preparation, you can get selected for government medical or engineering colleges. And to begin your preparation, the first step would be to join a coaching centre. But the thing is, if you live in Kerala, there are so many coaching centres and you may get overwhelmed by so many options.
But don't worry about that now, we are here to help you select the right entrance coaching centre. Below, you'll find a top 5 list of Best Entrance Coaching Centres In Kerala. We have conducted thorough research and then selected these top 5 ones so that you don't need to go to several coaching centres and check everything by yourself. Now let's get going and select the right coaching centre for you so that you can begin your preparations as soon as possible.
List of Best Entrance Coaching Centres In Kerala
1. Alpha Entrance Academy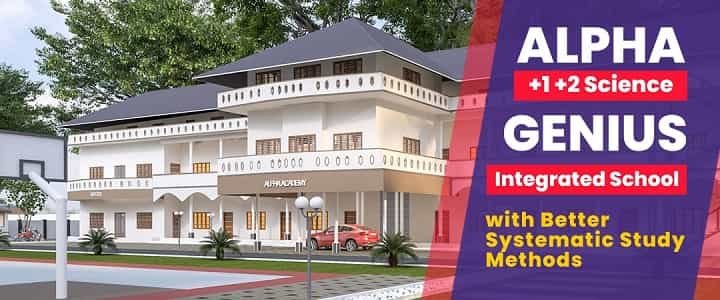 Website: https://www.alphaacademy.org.in/
Address: Alpha Entrance Academy, Rose Building, District CT Way Rd, Alappuzha, Kerala 688001
The Alpha Entrance Academy is one of the highest-rated by the students in Kerala. It is primarily because of the top-notch and talented faculties in this coaching centre. Other than that, the classroom environment is just perfect for students to comfortably study and focus on their goals. They have course options for everyone, no matter if you are a repeater or you want foundation courses. Alpha Entrance Academy is perfect for everyone. Their study material is definitely the best in Kerala, and along with that, there is a crash course and a dedicated test series that they conduct throughout the year, making it a great choice for a student who wants to crack entrance exams like NEET and JEE.
2. Aakash Institute
Website: https://www.aakash.ac.in/
Address: 2nd & 3rd Floor, Midcity Vaikom Mohamed Basheer Road Kozhikode – 673001
Aakash Institute is among the best coaching places if you are preparing for entrance exams, not just in Kerala but all across India. The faculties, study materials, test series, and study environment are top-notch, no doubt about that. Other than that, if you live in Kerala, there's a high chance you can find an Aakash Institute Coaching Center nearby because they have a number of centres in Kerala. You can also expect separate batches for repeaters, freshers, and foundation students, so that is another plus here.
3. Brilliant Study Center
Website: https://brilliantpala.org/
Address: Brilliant Study Centre|Pala Campus for Entrance Coaching, Puliyannoor, Mutholy, Kerala 686573
Brilliant Study Center, with the main centre located in Puliyannoor, is another top entrance coaching place in Kerala. Again, this coaching institute is also offering students to prepare for both the NEET and JEE entrance exams. It is quite hard to find any issues with the study material and the overall courses. In addition to that, they have well-educated and trained faculties who not only teach concepts from books, but you'll feel motivated every time you attend classes. It is quite a reliable coaching centre since it is one of the oldest established coaching centres in Kerala.
4. Prof. V. A. Joseph's Entrance Coaching Centre
Website: https://www.vajecc.edu.in/
Address: Valluvassery, Paruthelipalam, Aiswarya Lane, Edappally Toll Kochi, Ernakulam 682024
Another coaching centre that made it to our list of top 5 is Prof. V.A. Joseph's Entrance Coaching Centre. It leads in the sector of coaching for entrance exams such as NEET and JEE, but along with that, you'll find dedicated tuition services as well. If you're wondering whether they have online classes or not, they actually do. Offline classes provide one of the best and most peaceful study environments for proper study focus. If you want to learn more about this coaching centre, check out their website and, most importantly, don't forget to look at the success stories section.
5. Rays Entrance Coaching Center
Website: https://www.rayseducation.org/
Address: SK Temple Rd, Polpaya Mana, Tazhekkod, Kozhikode, Kerala 673004
The other highly rated coaching institute is the Rays Entrance Coaching Centre, situated in Kerala. Students have rated this centre really high, which means it is definitely worth considering. Along with the entrance exam preparations, they also have a school chain in Kerala. For entrance exam preparation, things like dedicated online class sessions, tuitions, and intense revision plans make it stand out as compared to other coaching centres.
So yeah, these are our top five picks. Now it's your turn. Go to every coaching centre's website, and gather as much information as you can. This way, it'll be much easier for you to choose the best one out of several, and don't forget to ask for a quotation and, if course prices are listed on the website, then check them out as well.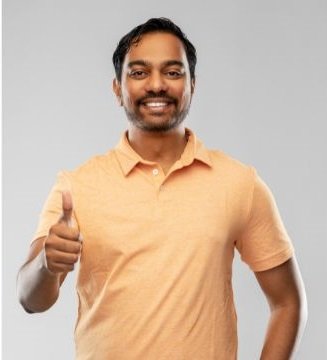 Rahul Kumar is a passionate educator, writer, and subject matter expert in the field of education and professional development. As an author on CoursesXpert, Rahul Kumar's articles cover a wide range of topics, from various courses, educational and career guidance.