In recent years, the importance and demand for SAP-certified candidates have skyrocketed. While the number of candidates perusing the SAP courses are very low even today, the demand for candidates with SAP certificate is predicted to climb up in the future. The SAP course full form is Systems, Applications, and Products in Data Processing.
To be frank, a student with SAP knowledge and certification would have a boosted career and the scope of the job is also comparatively very high. For those who are looking for more details on this course, you could read the facts and details mentioned below. If you are a person who is searching for a suitable certificate course that could give you a career boost, then we recommend SAP for you.
What is SAP?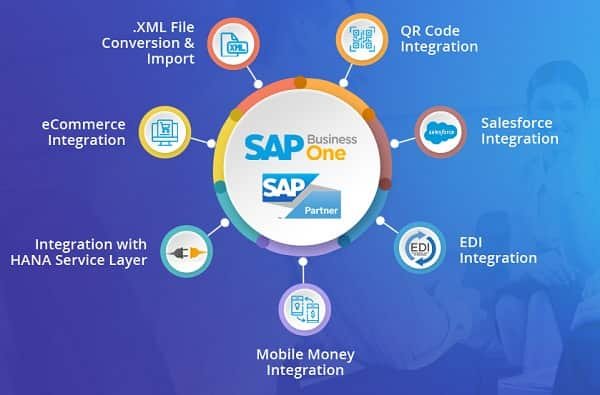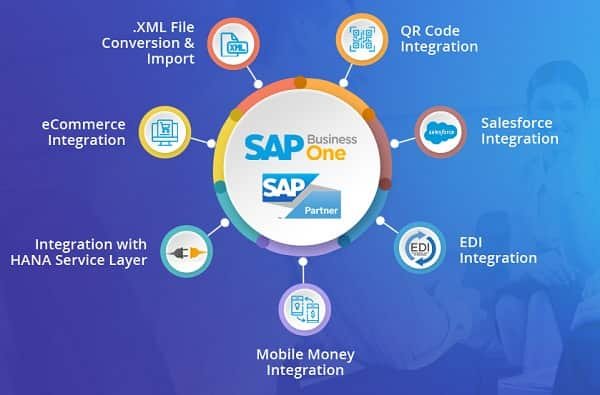 Before explaining any more details about SAP and its certification. You must know some basic things about it. Enterprise Resource Planning (ERP) is one of the standard software used by many major companies and industries on the market today to automate their tasks. This software was developed by a German-based company. While there are several different SAP software, SAP ERP is the most common and popularly used today. SAP simply stands for Systems, Applications, and Products. SAP software makes it easy for any business to automate tasks and candidates who know how to use the SAP software are very limited today.
Why is SAP considered to be important by different companies?
The ERP has become an integral part of most businesses all over the world and in India. The popularity of SAP comes from ERP, this software helps industries and companies to control and also handle sales, inventory management, resource management, with the least investment and human labour. While there was a time when a lot of labor power was required to do all these functions, but, today with SAP ERP, one or two people could do everything with ease. In order to reduce human charges and to make working efficient, SAP ERP has been integrated by most international and national companies.
SAP certification, what is it?
If a person wants to peruse a career based on SAP knowledge, he/she needs to have an SAP certification. The SAP certification program today offers more than 150 different certifications. For a beginner, there is a lot of option to choose from and therefore, they would be confused. However, a beginner could select certification based on what he/she likes. Based on the certification, there are three major groups, associate, specialist, and professional. For beginners, the associate certification program is the best. For trained and candidates who have experience working in a specific field, professional SAP certification is the best. On the other hand, specialist SAP certification is best for candidates who want to focus on a specific field.
SAP course: Eligibility –
SAP certification program might be a certificate course, but, not everyone is eligible to join this course. Only graduates in B.Com, Engineering, MCA, B.Sc., or PG holders in the same field are eligible to join this course. Remember, without graduating from any of these UG/PG courses, it is waste of time and money to peruse SAP certification courses. There is no age limit for the person who peruses the SAP course. Anyone with education qualification as mentioned above could peruse it.
SAP course: Course fees –
As mentioned in the beginning, there are more than 150 different SAP certification courses, each course is different and it could focus on different fields. Therefore, the course fee could vary based on the type of SAP course. However, in general, the SAP course is not as cheap as other certificate courses. It could cost around INR 30000 to 2 lakh to complete this course. Apart from the type of SAP certification program, the institution and its reputation could also define the course fee.
SAP course: Course duration –
One of the things about the SAP course that makes it different from other certificate courses is that SAP certification courses do not have a definite course duration. The course duration could be not less than 8 weeks to a maximum of 15 to 30 weeks. Based on the course you choose, the course duration could differ. If you choose a part-time or online course, the course duration could be more than mentioned above.
SAP course: Syllabus –
The syllabus for each SAP certification program could be different and it is not easy to list all the subjects covered. However, some of the important SAP modules are listed below.
Technical grade SAP modules
SD with CIN
Finance and Controlling (FICO)
Production and planning (PP)
Supply chain management (SCM)
Material management (MM)
SAP modules for sales and development (SD)
Human resource management (HRM)
SAP course: Scope –
Unlike most other certificate courses, SAP certification completed candidates are most sought by IT, finance, logistics, marketing, and production companies. Almost every major company that is the backbone of the nation is dependent on SAP these days, therefore, the demand for candidates who have adequate skills to use SAP is very high today. One of the best things about the SAP certification program is that there is a diverse range of courses offered by them, therefore, there is something for everyone. Since the course is not generalized and designed specifically and different each course, completing any SAP course could get you a job with ease.
SAP course: Salary package –
The salary package of an SAP certification completed graduate could be comparatively higher than the ones with the same graduation but not SAP certification. In simple words, if a B.Com graduate is drawing 3 lakhs per annum, he/she could get around 5 lakh per annum if he/she is SAP certified.
Note: Remember, Tally is different from SAP, while Tally used to be very prominent, it might not have the same popularity and prominence in the future. If you are looking for a good certificate course, the SAP certification program offers a lot of courses in different fields.
SAP Course Frequently Asked Questions
Is Certification a mandatory requirement to get a reputed job?
In the SAP field, there is no need to attain any certificate. In India as well as abroad, many popular consultants don't have any SAP certification. If you think that SAP certification holders are good consultants but that's not true for all time. You will find some consultant who failed to pass the SAP certification but has a good reputation in the respective field. Thus, having a certification to get a job is not compulsory.
How long is the SAP certification Course?
Just like other certification courses, SAP has no specific duration for completion. That makes it different from others. Well, it depends upon you how much time you take to complete. Usually, aspirants take a minimum of 8 weeks and a maximum of 15 to 30 weeks for SAP certification. Moreover, the course duration may vary. Suppose, if you start learning through online mode or part-time mode then the duration could be more.
How many attempts will I get to pass SAP certification?
As you know SAP is a certification course and there is a limit for attempting. However, students will get a total of three attempts to qualify. You will re-register for the next release if you do not qualify for an exam after taking three attempts.
What is the fee for the SAP Certification Course?
There is a huge confusion between beginners that SAP is a single certification course. But in reality, there are more than 150 different SAF certification courses for a different fields. Thus, the fee structure can vary from each other. Your course fee is based on the type of SAP course which you choose. As compared to other certification courses, SAF courses are more expensive. Their cost is around INR 3 to 2 lacs. Moreover, the institution reputation and SAF programme define the overall fees structure.
Is the SAF certification exam tough?
Yes, a SAF certification course is tough and requires hard work and good knowledge. But the right training will help you to crack the exam with ease. These exams are designed to equip you with advanced knowledge and hands-on training. So, you can easily achieve the certification with no difficulty.
What is the eligibility criteria required to pursue the SAF certification program?
Candidates pursuing B.Com, Engineering, B.SC, MCA degrees are eligible to pursue this course. Apart from this, you are PG degree holders in the relevant field; you can also join this course.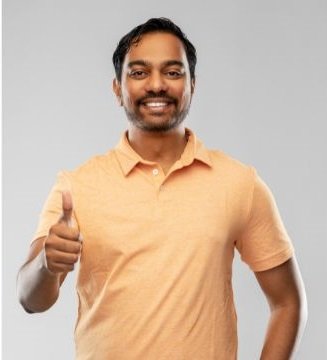 Rahul Kumar is a passionate educator, writer, and subject matter expert in the field of education and professional development. As an author on CoursesXpert, Rahul Kumar's articles cover a wide range of topics, from various courses, educational and career guidance.