IELTS or International English language testing system is an international English proficiency test for all the speakers of the English language who are non-native. There are two types of IELTS exams organized in India. These exams are managed by the IELTS Cambridge and Australia assessment and the British council. They started in the year 1989. It is one of the important tests of the English language all over the world. The two types of IELTS include IELTS general and IELTS academics. Various skills are tested in this test. Let's understand more about the IELTS exam below.
What is the IELTS exam?
IELTS, as its name, suggests is one of the popular exams of the English language which is important to qualify if you want to work-study or migrate abroad. A large number of organizations trust this test; they consider it as the trusted indicatory of one's ability to communicate in English. It assesses the proficiency of the English language across various skills which include speaking, reading, writing, and listening.
One can give the IELTS paper either online or offline. Being a high stake test of language, it is widely recognized for migration across U.K, New Zealand, Canada, and Australia. This exam continues to see a benchmark for testing the English language today. As mentioned, IELTS conducts two test types wherein speaking and listening are the same for both the tests but subject of writing and reading differentiated, based on candidates choice.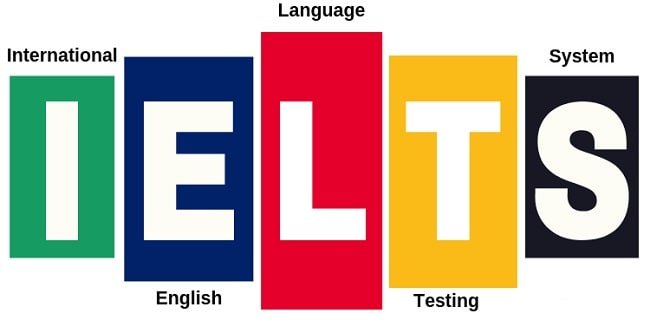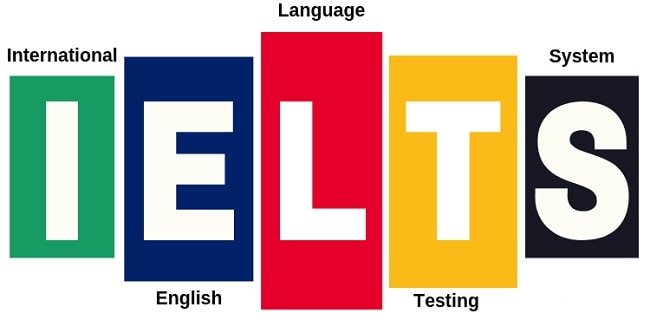 The components of writing, reading, and listening of IELTS exams can be completed within the same day, without any interval in between. However, the speaking component takes a week after or before other tests.
Eligibility criteria of IELTS exam
The IELTS exam can be given by anyone, no matter what is age, religion, nationality, gender, etc. The only thing is, the candidate should be16+ years of age. Although no age limit is specified by the administrators of IELTS, even if the candidate below 16 years of age wants to apply, he/she may proceed with the test.
Educational eligibility
Well, there are no minimum criteria set for the IELTS exam in terms of educational background. Any candidate that wants to study abroad or wants to work abroad can give IELTS exam, both in general training and academic. The only thing to keep in mind is, cross-check the educational eligibility criteria with the organization and educational institution in which you are applying.
Important eligibility points to remember
Apart from this, you should also have a valid passport. You can be eligible for giving the IELS exam, if you want to emigrate to New Zealand, Australia, or Canada.
The IELTS exam versions different based on your purpose (goal or travel)
For instance, for enrolling in any academic program of any country, which where most of the communication is in English, then you have to appear for IELTS academics. On the other hand, for work-related training, or work or migration to any country which speaks mostly English, then qualify the IELTS general training exam.
Before registering for the IELTS exam, make sure you check the exam version required from the institution or organization where you are applying and plan the test accordingly.
Process of IELTS exam registration
Make sure your passport is ready when you are registering for the IELTS exam. It is because it asks for the passport number of the candidate during registration. Moreover, you also have to carry along your passport on IELTS exam day. The registration for this can be done by following simple steps. This includes:
Visit the official registration page of the British council
Create your account with the British council
Track your nearest center to give IELTS exam
Register for your IELTS exam and pay your fees online
For the candidates who are below 18, their guardians and parents are responsible for booking the test for them. Once your registration is completed, the exam center sends a written letter of confirmation mentioned the date and time of your IELTS exam.
Syllabus of IELTS exam
As mentioned above, the IELTS exam is of two types.
IELTS academics
IELTS General training
The IELTS academics is for all those candidates that are interested to apply for professional registration or higher education in countries that make of English language for communication. The purpose of this IELTS exam is to identify whether the candidate is eligible for studying or training in English.
IELTS General Training is for those candidates that want to migrate to new countries for secondary education, work experience, training programs in an English-speaking country. Here this exam focuses on the survival skills of a candidate in a broad workplace or social environment.
The IELTS exam includes 4 sections which are highlighted below:
Listening section: It includes 4 questions that have to be solved within 30 minutes. It has 4 recorded conversations and monologues.
Reading section: It includes 40 questions with duration of 60 minutes. You will find 3 long reading passages with different tasks. The texts can range from factual to descriptive, analytical to discursive, and includes non-verbal material like illustrations, graphs, or diagrams texts which are authentic and taken from newspapers, journals, or books.
Writing section: It has 2 questions with duration of 60 minutes. In this, the candidate has to perform a writing task where he/she has to write around 150 words. You can be asked to explain a table, diagram, chart, or graph, describe and summarize it too. The other question asks to write a short essay on the given topic of 250 words.
Speaking: It is a face-to-face interview that includes short questions, the candidate has to speak for a short time on a familiar topic and then a structured discussion takes place. It includes 3 main questions and this speaking session gets ends within 15 minutes.
Fees for the IELTS exam
IELTS exam fees in India vary on exam type. Have a look below to understand better:
For computer-delivered IELTS exam or online exam, the fees are 14,700
For life skills IELTS A1 and B1, it's 13,940
For UK visas & immigration, the fees are 15,100
For pen & paper test or offline test, it's 14,700
One can make the payment of IELTS exam fees by following the below-mentioned methods:
Debit or credit card or net banking
Demand draft
Through bank transfers
Important dates of the IELTS exam
IELTS exams are organized by the two popular bodies, IDP IELTS and the British council. These tests are organized multiple times in a year. The candidates are requested to book a test date for their IELTS exam which is convenient for them and keep in mind the timeline of university admissions. The students, who are thinking of applying to the IELTS exam, are suggested to choose an exam date before 3-4 months of the application deadline, for avoiding the last minute mistakes.
How to get the IELTS exam result?
Once you are over with the IELTS exam, and then wait for the result to come. The best part about these tests is that the results are announced within a fortnight. If you have given the online exam, then the results are declared within a week. For your offline exam, you will have to wait for 12-13 days from the date of your IELTS exam.
To know your online result, log in with the user ID and password, and enter your test date for knowing the result.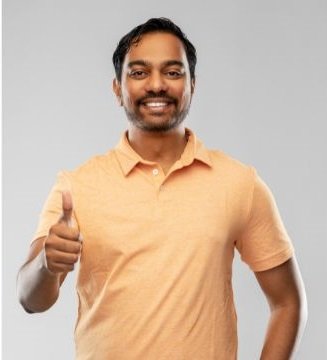 Rahul Kumar is a passionate educator, writer, and subject matter expert in the field of education and professional development. As an author on CoursesXpert, Rahul Kumar's articles cover a wide range of topics, from various courses, educational and career guidance.