Internet and connectivity have become the core of the world. You can't imagine a business or a life without the internet. We need things to be connected to get things working. The connectivity has made the world smaller. All these things are made possible by the Network Engineers. They play a significant part in today's society. Network Engineers are not only responsible for maintaining the network, but they are also responsible for establishing the network connection to various nodes. Without the Network Engineers, the world would be a difficult place to live.
In such a case, the career path of Network Engineer proves to be very fruitful. The demand for Network Engineers will always be on increasing trend because of the increasing dependency. If you are interested in the networking part of technology, then you can pursue this career. Option. So, what do you need to become a Network Engineers? Well, in this article, we have listed all the details of this career option. You can check out the details below, and you will surely follow the path if you are interested in becoming one.
Let us go ahead and go through these details now.
What are the primary responsibilities of a Network Engineer?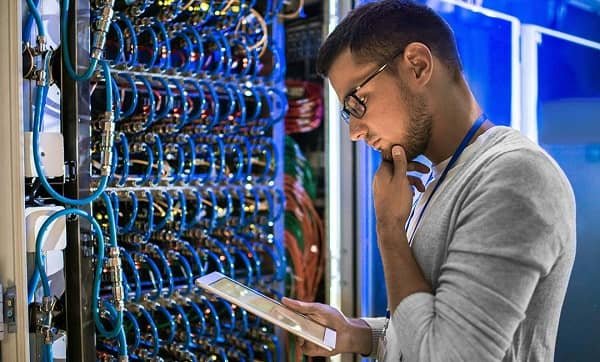 The first thing you might want to understand is what a Network Engineer does in his regular working day. We want to dedicate this section to talk about the responsibilities associated with Network Engineers. Check out the pointers below.
The network engineer is responsible for configuring the systems, network devices and ensuring that the system meets the internal standards.
The Network Engineers are also responsible for documenting the network design and documenting other stuff associated with a network.
Network Engineers working in the maintenance domain are responsible for monitoring the network performance, and they also need to take measures to prevent downtime.
In case of downtime, the Network Engineers are the first line of defence, and they are responsible for troubleshooting the network.
Optimizing the network performance and ensuring network security is yet another essential aspect of the Network Engineer role.
When a new technology is introduced, Network Engineers are responsible for conducting the feasibility test and incepting the network with the latest technology. The role may sometimes overlap with the telecom engineers.
The Network Engineers are also responsible for the periodic reporting of the network performance. This can be a compliance requirement depending on the size and nature of the organization they are involved with.
Eligibility Criteria to become a Network Engineer.
In this particular section, we have listed the eligibility criteria associated with becoming a Network Engineer. Check out the details below.
You need to have non-medical in class XI & class XII. In addition to this, you need to complete your engineering in the field of network system or electronics & telecommunication.
You need to have a good understanding of networking. This includes the knowledge of network design, network devices, network protocol and deployment of the network.
Some companies may require you to have a master's degree in Network Engineering, and hence you would need to plan accordingly.
The hardware and the software part govern the network. You need to define your field as well, and you would need to plan accordingly.
It is always beneficial to have specific neutral certifications when you are planning to become a Network Engineer. These certification courses can be short term as well, and hence you can plan accordingly.
There are specific skills required to become a Network Engineer in India, and we have listed some of them below.

Ability to conceptualize the design and ability to understand the Network Design.
Attention to details and the ability to work for long hours is also another thing that is required by Network Engineers.
You need to have patience, and you should be able to work for long hours. In a support role, you might be asked to work in a shift.
How to Become a Network Engineer in India?
We have already seen many details about the eligibility, roles and other things associated with Network Engineers. In this particular section of the page, we will talk about the steps that will lead you to the path of the network engineer's profile. Check them out below.
Schooling – After Class X, you must choose non-medical as your stream. Physics, Chemistry & Maths would remain the most important subjects, and you would need them during the engineering entrance test. Opting for computer science may prove beneficial as the subject will introduce network design & network topologies. So, you take the first step in the school itself, and it remains a critical one.
Bachelor Degree – Once you get out of Class XII, you would have to get admission for the bachelor degree. Now, ideally, you should be doing B.Tech in Network Engineering. It is a four-year course, and the specialization remains to be very important. You can also opt for Electronics & Telecommunication during B.Tech and it is equally good. Admission to these courses is via competitive exams like JEE.
Master's Degree – When you are willing to be a Network Engineer, the Master Degree is optional. You can kick start your career right after B.Tech. M.Tech may offer value to you when you are looking for a promotion. The admission in M.Tech is through GATE. Apart from this, we feel that you can opt for neutral certification courses instead of M.Tech, and that would add more value for you in this domain.
Certifications – Many certifications can add value to you. Some of these include Cisco Certification, CompTIA Certification, Juniper Certification, SolarWinds Certifications and Wireshark WCNA Certifications. Cisco and CompTIA certifications remain in the top demand, and they can help you get a good raise. Once you start working as a Network Engineer, you can pursue these certifications anytime as per your availability.
Hands-on Experience – After the B.Tech, you can quickly get a job. It will be easier if your college offers campus placement. You will get to learn the industrial standards during your first job, and you will understand the different aspects of the role of Network Engineer. You may even get to enter industries as a Network Analyst or as a Technician, but that is alright. It is essential to get a job first, and then you can progress your way to becoming a Network Engineers.
Career Path of a Network Engineer
It is easy for Network Engineers to find a role in organizations. There is hardly any company that functions without Network Engineers. You will be required in the telecom domain, hospitality, hospitals, defence, IT sector and almost every domain that you can think of. In such a case, you can expect bright career growth once you find a job for yourself. We also recommend you to opt for admission to the colleges that offer placement services as it will enable you to get a job quickly.
Talking about the hierarchy, the role of Network Engineer is a middle-level engineer. You will have technicians and programmers working under you. In addition to this, the next level promotion will help you get the role of a network manager. After gaining further experience, you will be able to get the role of Network Administrator. Some of the organizations may have slightly different job families, but that is about it.
Pay Scale of a Network Engineer
One of the most important thing about any career path is the pay scale associated with it. In this section, we want to talk about the pay scale of Network Engineers, and we are sure that it will also be a major deciding factor for you. Depending on your educational qualification and your college, you will get Rs 1.2 Lakh to Rs 6 Lakh per annum as a fresher. The bigger organizations may give a higher pay package, but this is the usual average. As you gain experience, you will also get a higher paycheck. With a five-year experience level, you can quickly get into a seven-digit salary club. Depending on the seniority, skills and certifications,your pay package will increase. Vertical growth may be restricted, but you get ample opportunities for horizontal growth in this field. From a monetary perspective, we are sure that this career path will satisfy you.
Pros of Working as a Network Engineer
You might also want to learn about the pros and cons associated with the role of Network Engineers. In this section, we have covered those details for you. Check them out below.
The demand for Role – Network Engineers are in great demand, and it is also because of the expanding horizon of communication in India. The Network Engineers may work in the telecom sector or the intranet space. There is a lot of demand for such technologies, and hence you will find it pretty easy to find a job.
New Technology – Another good thing about the role of Network Engineer is that you will get to work on new technology as soon as it comes into the market. Those technologies might not be available for the general public anytime soon, but you will get to try them because of your profession.
Opportunities & Challenge – Some people look for challenges on the professional front. If you love such a job profile, then the role of Network Engineer is for you. The job is demanding, and you will come across various challenges on a daily front that you will get to work on. With these challenges, you also get a lot of opportunities.
Multiple Projects – Another pro of working as a Network Engineer is that you will not be restricted to a single project. You will get to work on multiple projects, and hence you can enjoy your work. It will never get boring for you.
Cons of Working as a Network Engineer
We have talked about the advantages of working as a Network Engineer, but what about the disadvantages? There are certainly some of the disadvantages associated with the profile, and we have listed them below.
Heavy Lifting & Delicate Equipment – Since you will be working with delicate and heavy equipment, you will also be responsible for lifting them. So, this is certainly a con of the job profile of Network Engineers. You will have to move around ladders and a lot of other heavy equipment.
Vertical Growth – You will get good raises in salary, but you will not get enough vertical growth. The vertical growth in this sector is quite restricted, and you might get promoted to Network Administrator, but that is it.
Field Job – Many times, Network Engineers may have to work in roles that are field jobs. This means that they will have to travel all day long to different sites to get the work done. If you are looking for a desk job with minimal travel, then the role of Network Engineer might not be for you.
Maintenance Role – Network Engineers may also work in a maintenance role, and those projects can be very troublesome. You need to understand for yourself if you are comfortable with such roles or not. In maintenance roles, you may have to work long hours in case of complex issues, and hence a lot of people shy away from them.
Final Verdict
Many people believe that they should only pursue engineering in computer science, but there are other promising fields. Networking is one such field, and becoming a Network Engineer can prove to be very fruitful. Apart from the internet and mobile service provider, there are many other organization that hires Network Engineers. You will hardly find an enterprise that functions without Network Engineers. Since you have all the details now, you can start preparing yourself to become a network engineer from the 10th class onwards.
Remember that B.Tech in the relevant field would be the first step towards becoming a Network Engineer. The job profile can help you in getting a job in India as well as abroad.With all this information, we assume that you are equipped to follow the path to become a Network Engineer. If in case you need more information about any aspects of becoming a Network Engineer, you can reach out to us. We will try our best to help you with the required information and resources.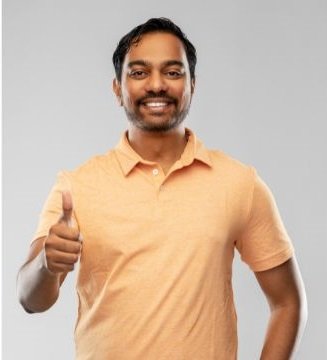 Rahul Kumar is a passionate educator, writer, and subject matter expert in the field of education and professional development. As an author on CoursesXpert, Rahul Kumar's articles cover a wide range of topics, from various courses, educational and career guidance.