Working on any of the government posts in India is considered superior. Many people try to nail the entrance examination for several branches of the Indian Defence System, Judiciary, Indian Police, etc. To attain the position of an SDO (Sub Divisional Officer), lots of hard and smart work is required.
SDO stands for Sub Divisional Officer and it is a governmental position under every state. An SDO works on the small blocks of the district. You might know that the states in India are divided into districts and then blocks. An SDO work to maintain peace, monitor the working of police services and play an important role.
The officer is working at a divisional level and SDO is working on position to work at PWD Irrigation, Police Department, and Electricity board and so on. Therefore, you can understand that the need for an SDO is substantial in the government department. Working on such higher posts require skills and knowledge.
Students willing to become SDO in India would have to go through the journey of preparing physically and mentally. The number of posts is limited but if you consider the applicant, the numbers can overwhelm you. Everyone would love to work in such a higher position. There are many reasons to become an SDO.
The key reasons are great reputation, excellent salary packages, and other perks from the government side. Keeping in mind that it is a job of responsibility, the selection procedure is tough and goes through several tests. Here in this guidepost, we are covering all the key factors like eligibility, applying procedure, syllabus to study and other aspects.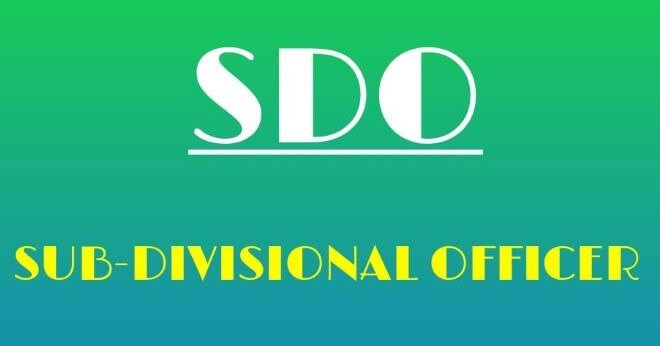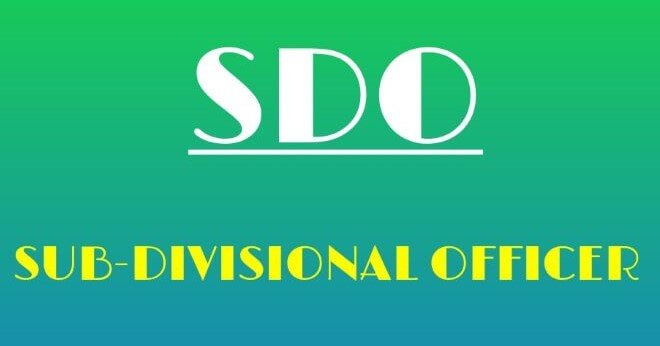 Eligibility Criteria – What are the key requirements?
Applicants of the SDO post would have to know that there is a minimum requirement for every candidate. If you fall under the category that meets all the given guidelines then you are eligible to get selected as an SDO. Here are some of the key things that you must learn about –
Nationality – Applicant willing to apply for SDO post must have Indian Nationality. Even Indians who were living abroad and now in the country are less likely to seize the opportunity.
Education Qualifications – Applicant must hold a bachelor's degree in the relevant field before applying for the job. Under and Postgraduate students are eligibility apply. As SDO post divides into sub-categories and you can work in three different fields, a relevant degree is required. To put in simple words, if you want to work as an SDO in electricity board, then you have pursued a degree in electrical engineering or a similar course.
These are the two key requirements apart from the age limit which we will talk about in a second. Attaining the position of SDO require three key requirements but it makes you eligible for the examination only. If you pass the exam, you can get the job easily.
Age Requirements
Applicant should know that there is an age group, who can apply for the post. There are four key rules –
The applicant for the SDO post must be 21 or above the age of 21 years to apply for the post. This is the minimum age requirement for every candidate.
There is a cap on the maximum age limit. Student must be below the age of 30 years to sit in the examination.
Relief is given to minorities as OBC category candidates get an ageing relief of 3 years. The relief is for maximum age requirements. The minimum age required is still the same.
On the other hand, candidates belonging to SC/ST category are given relief of 5 years in the maximum age limit. The minimum age required for SC/ST is 21 years.
Candidates meeting all these requirements are eligible for the post of SDO and they can opt for examination.
Where to Begin? – A Mini-Guide to go through the key steps
The journey begins at an early age by preparing for the SDO post. Students meeting with the eligibility criteria would have to follow the below-given steps –
Step 1 –
Applicant students are required to qualify PSC examination. PSC stands for Public Service Commission Exam. PSC is responsible for conducting the exam and selecting the eligible candidate. Apart from PSC, the State Civil Service Exam board also conduct these examinations throughout the state.
Step 2 –
Learning about eligibility is crucial before getting started. If you fall in the general category and between the age group of 21 to 30 years with a graduation degree, then you can apply for the SDO post. Once a candidate is eligible, he or she can consider two different approaches.
Step 3 –
If you are already working in the government department and the relevant field, you get promoted to the SDO post. It is the primary approach among most candidates and it is also the easy one. The promotion is based on outstanding work, have a good record, and you have several milestones in the bucket. This kind of situation seems like a dream but you can find many incidents like the situation we mentioned. You won't have to worry about sitting in the examination.
Step 4 –
In case, you are willing to be an SDO and you are not working in the government department, then there are several other approaches that you can take into consideration. The easy and the most reliable approach that you can take into consideration is applying for the PCS examination. Getting recruited through the exam is tough as you have to compete against numerous candidates and it the procedure is difficult.
Step 5 –
Students are required to go through three different round of examinations, Prelims, Mains and Interview round. In each round, a limited number of students are selected and only a few made out of the whole procedure. Each passing exam will get difficult and once you pass all these tests, you are getting the post of an SDO pretty soon.
PSC and Exam Pattern with Syllabus
As we mentioned earlier, PSC examines SDO post throughout the state and it is an examination commission. Every state also conducts the examination every year and they recruit SDO candidates. The procedure for conducting the examination is similar throughout all the states of India but there are few differences in the pattern. PSC is a competitive exam and cracking the examination requires willpower, lots of knowledge and a positive attitude.
Exam Pattern
Even though you have heard about the pattern from many, learning the core concept is always the better choice. The pattern followed during the PSC examination is quite similar to the UPSC examination. This exam has three different stages and each passing stage gets harder to knock out less eligible candidates. The three different stages are –
Preliminary exam
Mains exam
Interview
All these exams have their type and respective subjects that you would have to study. Let's learn about each type in deep –
Preliminary Exam
There is a total of two types of the examination conducted for the government departmental posts, Subjective and Objective type. The first round of PSC examination is the Preliminary exam and it is an objective type examination. Candidates are required to answer MCQ (Multiple Choice Questions) and you are allowed to answer the one among those choices. The preliminary examination has negative marking so giving a wrong answer will deduct 0.33 marks.
The questions are related to GK (General Knowledge) and students must study hard to harness their general knowledge. There will be reasoning, mathematics and other questions from the syllabus. Qualifying in the first examination makes you eligible for the mains exam. There are two exam paper to solve in Prelim exam and each paper contain 200 marks. It would be an excellent choice to learn general knowledge and current affair because there are plenty of questions from these two subjects.
How to Prepare for Preliminary Exam?
No doubt that the preparation part require a lot of efforts and it will take months to study the complete curriculum. With that said, it is necessary to be focused and start enhancing your general knowledge at an early level. To begin, you should learn about the all the subjects mentioned by the PSC. There are two exam papers that you will be opting for. Both papers are from different subjects and you can learn about the syllabus here –
Paper one Syllabus – Indian History, Current Affairs, Indian and World Geography, Environmental Science, Social and Economic Development, and General Science.
Paper Two syllabus – General English, Interpersonal Skills, Problem Solving, Communications Skills, Comprehension, Logical Reasoning, Decision Making, Analytical Ability, General Hindi, and Mathematics.
Students can prepare for the preliminary exam from the syllabus given above. While studying, focusing on current affair would be an excellent choice.
Mains exam
The difficulty level in the mains exam is higher and students are required to pass the preliminary exam to become eligible for the Mains exam. It is a subjective type examination and you are required to write this time and penning your answer in detail is crucial to gain marks. There is a total of five exam paper in the Mains type and these are divided into – 4 general studies paper, one optional paper. Passing in the mains exam makes you eligible for the final round which contains an interview round. The mains exam is 1500 marks and scoring above the cut-off is essential to become eligible for the final round.
How to Prepare for Mains exam?
Main's exam has higher difficulty level and focus on deep study as you will be writing an essay in this exam. To prepare for the main examinations, the student would have to harness the knowledge of various subjects in each examination. As there are a total of five exams, the syllabus is as follow –
General Studies Exam 1 – The subjects are Modern Indian History, Indian Culture, History of the world, Geography, Society, Events, Effects on Society and Forms.
General Studies Exam 2 – The subjects are Central Government And Administration, The Political System, Administrative Law, The Electoral Process, Amendment Procedure, Public Services, Central And State Government Privileges, Control over Public Expenditure, The Constitution Of India, Social Welfare And Social Legislation.
General Studies Exam 3 – The subjects are Energy, Biotechnology, Computer and Information Technology, Disaster Management, Security, Space Technology, Environment, Nuclear Policy Of India, Economy, and Agriculture.
General Studies Exam 4 – The subjects are Aptitude, Ethics and Human Interface, Probity in Governance, Attitude, Emotional Intelligence, and Ethics in Public Administration, Integrity, and Public Service Values.
Interview
After cleaning the mains exam, the candidate is much closer to their goal and there are only a few students who get through the complete procedure. The interview round is based on perspective, knowledge of diverse topics and testing out the side parts. In this round, very few students are selected and given the job.
There are judges to question you about several things and give points. Based on all the questions, you are given 100 marks and passing in this examination will make you an SDO. However, selected students can focus on the given syllabus and harness their knowledge in particular topics. Mainly the questions are from the part you have studied earlier for preliminary and mains examination.
Conclusion
Going through all the examinations and passing each of them make you eligible for the next round. Each round consists marking system respectively. You can prepare for the exam through several coaching institutes throughout the country or you can get books in the market to prepare. Studying alone is tough but usually, it helped many students become SDO. If you dream to be an SDO, be passionate about it, don't give up just based on the other students result and stay motivated. A tip from our side will be, staying motivated and passionate isn't possible always so always being in discipline and studying several hours a day will be the right approach.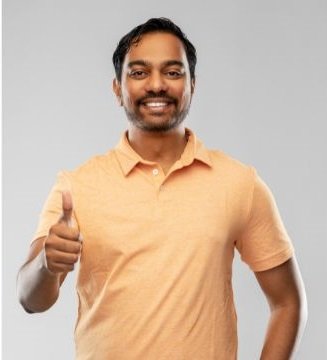 Rahul Kumar is a passionate educator, writer, and subject matter expert in the field of education and professional development. As an author on CoursesXpert, Rahul Kumar's articles cover a wide range of topics, from various courses, educational and career guidance.