JEE exam in India is an entrance exam of national-level engineering. It involves two stages, JEE Main and JEE advanced. The JEE main is termed as a screening examination for selecting the aspirants that can be eligible to give JEE advanced. This exam serves as the final one for choosing candidates for enrolling them in top-most IITs. Every year, the IITs are responsible for conducting the joint entrance exam or JEE for selecting candidates for different courses like B.Pharm, B.Tech, B.Arch of 5-year, M.Tech, and integrated M.Sc courses.
What is JEE Exam?
JEE stands for joint entrance examination conducted in India. They are the computer-based exam which is conducted by the NTA (National testing agency) for the students that want to go for undergraduate courses in the renowned engineering colleges of India. It involves two types of tests, JEE Main and JEE advanced as mentioned above. It is the first phase of the exam, which is JEE main, it is conducted in 2 sessions and the candidates can give the exam either in April or January.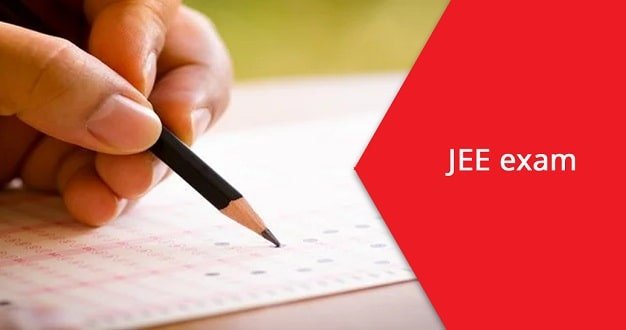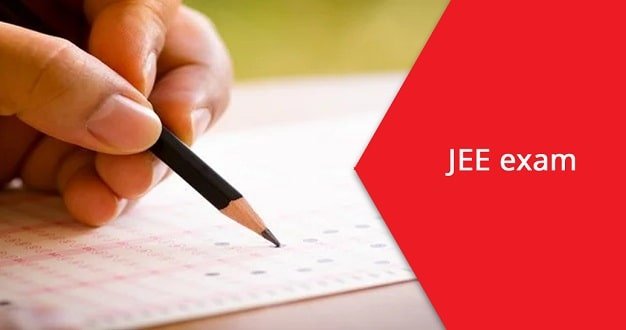 Further, the candidate can appear either in one exam or in both the exam. The NTA scores of both the exams are considered, and which one is better is counted by the authority organizing exams while preparing the merit or rank list. Moreover, the students are also given admission in IITs, NITs, CFITs, or other technical institutes which are government-funded based on the marks scored in JEE main.
The top 2,50,000 students that rank in JEE main, get a chance to give JEE advanced exam.
Eligibility criteria for JEE exam
The basic requirement to be eligible for JEE exam is, you have to be 10+2 passed.
Age limit
There is no age limit set for 2021 JEE Main
However, the candidates are requested to check the criteria of age limit of the particular institute, where they are applying.
Things to keep in mind
The candidates have to be passed in XII exam or equivalent exam to qualify either in 2019 or 2020
The candidates, who have qualified XII exam in 2021, can also easily apply.
If you have passed the class XII exam before or in 2018, then you are not eligible.
A candidate needs to pass the qualifying exam with at least 4 subjects in total. If you had 4 subjects in the exam, then your application will be rejected.
The candidates can appear for JEE exam in 3 consecutive years.
This exam is conducted 2 times a year, and you can appear in both attempts
If you appear in both the sessions in the same year, it will be counted as 1 attempt.
The candidates appearing in JEE exam in India must have their aadhar card and other valid identity proof for giving the entrance exam.
Now, no weightage is given to class XII marks. As per the directives of the CBSE board, the class 12 marks will not be taken into consideration while calculating the JEE Main All India Rank.
Exam pattern of JEE exam Main
The JEE main exam comes with a lower level of difficulty. It includes two papers. Paper I is conducted for admission in programs of undergraduate engineering at NITs, CFTIs, IIITs, and other institutes. It is also called an eligibility exam for JEE advanced, which is organized for easy admissions in IITs.
Paper-II is conducted for admission in B. Planning, B.Arch. courses. Because of the crisis of COVID 19, in 2021, the JEE Main will be organized in various sessions.
Paper I of JEE Main is conducted online which includes subjects like Mathematics, Chemistry, and Physics. The time limit set is 3 hours. You will find 90 questions in total which includes 30 questions from every subject. It includes 20 multiple choice questions and 10 numerical. Out of the 90 questions, the candidates have to attempt 75 questions only. This means 25 questions from every subject mentioned above.
For multiple-choice questions, every correct answer will be granted +4 marks and for the wrong answer, -1 will be done. If you don't attempt any question, then there will be no negative marking. For numerical questions also, +4 will be given.
The total marks set for JEE main paper I is 300.
Exam pattern of JEE exam advanced
The admission in different undergraduate programs across the Indian institute of technology is done through JEE advanced.
It is an online exam that is objective-based. It consists of 2 papers of 3 hours duration each. Both the papers are compulsory.
Paper I and Paper II have 3 different sections on Mathematics, Physics, and Chemistry. All the questions are objective-based, designed for testing the analytical ability, comprehension, and testing aptitude of the candidates.
Questions included both numerical and MCQs. The paper pattern and number of questions keep on changing. It is not fixed for a particular year. Additionally, the marking scheme also varies every year. Keep in mind, the negative marking is done for wrong answers.
Fees of JEE exam in India
The application fees for JEE exam is mentioned below:
For male candidates belonging to OBC or unreserved category: 650 Rs.
For female candidates belonging to OBC or unreserved category: 325 Rs.
For SC/ST/Transgender/PWD category of candidates: 325 Rs.
How to apply for JEE exam?
You can easily apply for JEE exam by following the below-mentioned steps:
Visit the site NTA JEE Main. It is

jeemain.nta.nic.in

Complete the 2021 JEE registration and enter your details like name, phone number, and e-mail address.
Fill in your application form for JEE exam with educational and personal details
Upload your scanned photograph and signature
Pay the application fees for JEE exam
Download your confirmation form
This is how you can easily fill up the application form for JEE Exam.
What are the documents required while filling JEE application form?
The list of documents includes:
Scanned photo of your signature and photograph, make sure the format is JPEG or JPG. The size of the file for the photograph should be from 10 KB to 200 KB and the dimension is kept as 3.5 cm x 4.5 cm. On the other hand, the signature should be 4 KB to 30 KB and dimension as 3.5 cm x 1.5 cm. It should also be in JPEG or JPG format.
Note: Most of the application forms don't get completed or show an error because the actual size of the photo and signature is uploaded.
If you are belonging to any reserved category, then upload your category certificates
Identify proof like aadhar card, ration card, bank passbook, etc
Things to keep in mind while registering for JEE exam
Make sure you fill your JEE exam form before its last date for avoiding last-minute hassles.
Carefully read all the instructions available on the website while filling up your application form
Do not commit any mistake while filling the form, as NTA rejects the form if they find any misleading details
Once you have submitted your application form, don't forget to download the confirmation letter. Keep it safe till your admission process is completed.
Candidates should make sure that the images they have uploaded, are in the prescribed format or not.