Books are always an integral part of everyone's life. There are many people who cannot live without books. Since childhood, you must have read many books, but there are some books that have played an important role in our lives. These have an impact on people's lives. In India, there are some best-selling books that have always been on the hit list.
The writers who wrote these famous books took information from various sides. You must also remember that India is the home of many renowned writers. Here you will find many books that were written by well-known people. Each of the stories and tales comes with different stories and concepts. You will love to go through those stories. Every book has some stories and creativity. It can take you to the world of imagination and different thoughts.
List of Bestselling Books in India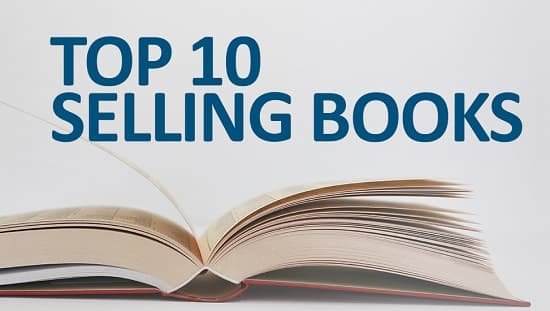 In this part, you will come across some of the best-selling Indian books. These ten books are the best in their world. They have a different set of stories that can take you to that world. These books will give you a complete idea of the facts and stories of life. Reading books is the best thing that one should have or develop. It can help you develop and establish new habits in life that can help you lead a successful life. Let us go through these ten famous books.
1. The White Tiger
You must have heard about the book "The White Tiger". This book was released in 2008. It is the storey of Balram Hawai. How he started his life as the son of a rickshaw puller and started working as a chauffeur. After a few days, he flew to Bangalore after killing his employer. Soon, he became a successful businessman. Balram got everything he wanted in life. He is now a successful person who has got everything that he never dreamt of having. The storey makes us feel that nothing is impossible in life. If you have a passion, you can achieve a lot of things. This book was written by Aravind Adiga. He is one of the reputed writers who reflects on different aspects of life. People love to read his books.
2. Raavan, The Enemy of Aryabharta
You will know that Raavan is one of the strongest and fiercest enemies in Indian mythology. In this story, Raavan is a teenage pirate who is powerful and blessed with some knowledge. He firmly believes that greatness is his right and that it will never stop him from conquering. This book was written by Amish Tripathy. He has written a lot of books about different stories, and almost all of them are great and win the minds of the readers. This book has received wide recognition and is popular among the people.
3. Midnight's Children
It is another book that is always loved by people of all time periods. The storey of this book is all about a boy named Saleem. He was born at midnight on Independence Day. This boy soon reveals the fact that he can connect to thousands of other children who were born between 12 AM and 1 AM on that day. Through this, he connects with them to discuss all the problems they face. This book is all about him. It was written by Salman Rushdie, who is a British writer by origin. However, Salman Rushdie has written a number of Indian books and stories based on beautiful facts of life.
4. The Guide
It is another noted Indian book written by R.K Narayan. The storey of this book is about Railway Raju, who is a corrupted person. The storey is all about him and how he falls in love with a dancer and takes her away from her husband. Raju works as a tourist guide. The husband of the girl was a dancer. Raju was very clever and he turned this dancer into a celebrity. Soon, people came from all sides to view her performances. This made Raju a famous and rich guy. But soon everything ended and he was taken to jail. Through this story, the writer has reflected many facts.
5. The God of Small Things
It is a book written by Arundhati Roy. The storey of this book is all about the caste system in Kerala and how it brings or gives rise to political unrest in the country. The storey is also about twin siblings named Estha and Rahel. It is a storey about how they faced several issues and ups and downs in their lives. It is felt that everyone should read this book. This book will teach you that everything in life is not smooth. You have to overcome many hurdles. Arundhati Roy is one of the best writers even to this date. This book has won many prizes.
6. One Indian girl
This is another storey written by Chetan Bhagat. This is the book all about modern Indian girls. It is the storey of a girl named Radhika Mehta who has been in a relationship with two people. However, she is getting married within a week. It will be great to know and read all the way to the end. Chetan Bhagat has always produced and created good stories. His stories have always won the hearts of the younger generation. It will be good to read this story.
7. Dalals' Street
It is another book written by Anurag Tripathi. The storey of this book is all about the ups and downs of the share market. It is all about some young students who have completed their studies and are searching for a job. They were attracted to the high-paying jobs. But they were unaware of the fact that this world is full of lies and competition. This takes them to the dark world. The main aim of the author is to make young people aware of frauds and scams. This book had a significant impact on people's lives.
8. Three Thousand stitches
You must have heard about this book written by Sudha Murthy. This is the book in which she reveals all the facts and experiences she gained while working with the Infosys Foundation. This book is all about the dark sides of human nature. What do people believe in different situations in life? It is good to know about it. You will come to know various facts about life. Sudha Murthy is a great writer who has been engaged with many NGO's for a long time. Apart from this, she also participated in various protests and movements to bring about changes in Indian society. You will love to read the book several times.
9. A Suitable Boy
It is a book written by Vikram Seth. The storey of this book is about the post-independence period and how marriages were held during that time. It is the storey of a girl named Lata Mehra and how her mother and brother made every attempt to get her married to a suitable boy. Lata was a talented girl. Her family always searched for a suitable guy that could match her status. The storey will also take us to the caste system of Indian society and how it dominated the country during that period. Finally, Lata got married to a suitable boy whom her family selected for her. Vikram Seth's storey is beautifully written and reflects everything about Indian society.
10. Namesake
It is a book written by Jhumpa Lahiri. Although Jhumpa Lahiri is not of Indian origin, the majority of her books are about Indian history and society.The storey is all about an Indian family who resides in an American suburb. There is a boy named Gogol who is the main character of the story. His father gave him the name Gogol, after his favourite character. But when he grew up, he started hating his name. He didn't like it when anyone called him by this name. Finally, he came to the conclusion that it is not the name but his character that makes a person. He moves away from his parents. The storey becomes much more interesting when he moves away and does not like the way his parents think. Through this story, one can learn many things. It is found that to establish one's own identity, there are other factors apart from the name. Gogol is found to be confident in his thoughts and does not like to change them under any situation.
Final words
Now it is evident that every storey has its own thoughts and principles. These Indian stories have affected the lives of many readers to a great extent. Thus, Indian stories will never lose their importance in any way. These books are like addictions; the more you read, the more you will be attracted to them. A book can teach you plenty of things. This is why it is good to make reading a habit. You will learn many facts that are essential in your life. You can make the best use of these thoughts.