Commerce is a sought-after respective field that offers wide employment opportunities globally. From regular degree courses like B.Com, M.Com to professional courses like CA, CS, you have many options to choose from.
Every industrial, business, finance, IT, and banking sector require experts who have in-depth knowledge about tax, funds, shares and marketing. You can earn well at any level whether the job is private or public.
Those who get enrolled for commerce courses, such as B.Com will get the details of the commerce field through subjects like Accounting & Tax, Financial Market, Auditing, Legal Frameworks, etc. In addition, students will also develop excellent Managerial and Analytical Skills. The below listed top ten commerce colleges in the world 2022 not only provide education but also give an inclusive exposure regarding every subject. Let us discuss:
List of Top Ten Best Commerce Colleges in World
Columbia University, United States of America
California Institute of Technology, United States of America
University of Oxford, United Kingdom
Harvard University, United States of America
London School of Economics, United Kingdom
University of Western Australia, Australia
University of Sydney, Australia
University of Canterbury, New Zealand
The University of British Columbia
University of Auckland, New Zealand
1. Columbia University
Established in 1754, Columbia University is one of the oldest universities and the country's fifth oldest university. This private institution is also an essential part of the Ivy League, member of the Association of American Universities, the National Association of Independent Colleges & Universities, and the Universities Research Association. It secured position 18th in the QS World University Rankings.
Its campus is well-equipped with the essential infrastructure to assist aspirants in research and study. More than 100 bachelor's and Master's degree courses are offered by this university in more than 50 disciplines of study, including law, engineering, architecture, journalism, social work, nursing, and management. If you belong to Commerce background and looking for the best university for Graduation and Master's degree course, Columbia University would be an excellent option. The institution is specializing in imparting MBA education in several disciplines, such as Marketing, Finance, so on.
2. California Institute of Technology
California Institute of Technology was established in 1891 as a vocational college, formerly known as Throop University. The Institute acquired its present name in the year 1920. The institute has academic affiliations with URA, AAU, AITY and APRU, and sporting affiliations with NCCA Division III- SCIA. Moreover, it has been ranked 6th in QS World University Rankings 2022 and 2nd in World University Rankings 2022 by Times Higher Education 2022.
The programmes offered by the California Institute of Technology include 28 Bachelor's and 30 Master's degree courses. Furthermore, it has six academic divisions and provides joint degree programmes in partnership with UCLA David Geffen School of Medicine, the Kaiser Permanente Bernard J. Tyson School of Medicine, and the USC Keck School of Medicine.
Today, the institution is home to 2,400 Students out of which more than 980 are UG and more than 1,400 are Postgraduates students. It provides graduate, Undergraduate, and PhD degree courses in chemistry, mathematics, biology, physics, computer science, and earth sciences. Being one of the leading universities, it imparts education through world-class faculty members and a well-organized prospectus. Students will get numerous job opportunities from leading recruiters, such as Mckinsey, Whatsapp, Google, Amazon, Company, so on.
3. University of Oxford
The University of Oxford is an English autonomous institution of higher learning at Oxford. It is one of the world's leading universities, is one of the oldest universities in the world, and the world's second-oldest university in continuous operation. Oxford is ranked among the most renowned universities in the world. The university is popular for circulating knowledge through excellent academic faculty and comprehensive degree courses.
There are four academic disciplines within Oxford University: Mathematical, Humanities, Life Sciences, Social Sciences, and Medical Sciences. It has been ranked number one in the world for medicine. The University of Oxford is continuously ranked as being one of the top three universities in the world. Owning Bachelor's degree from Oxford gives a wide array of job opportunities from around the world. You'll get great exposure and hands-on experience under the supervision of world-class faculty members. So, what are you waiting for? Go and enrolled for a degree course at Oxford.
4. Harvard University
Harvard is the oldest American University that was formed in 1636. Presently, it is considered to be the most competitive school and the world's most coveted university. At Harvard, a student will have contact with world-leading professors and unmatched academic learning.
Harvard is affiliated with the Association of Independent Colleges, the National Association of Independent Colleges & Universities, the Universities in Massachusetts, and the Association of American Universities. Plus, it has been ranked 2nd in the World University Rankings, 5th in QS World University Rankings, and 1st in USN Best Global Universities for 2022.
There are 15 Museums, 28 Libraries equipped with 20 Million books, magazines and novels. Harvard University is rationally crafted to consist of a UG School, 12 Postgraduate and Professional Schools. Students joining Harvard for B.Com studies have access to the best professors and unmatched academic learning.
5. London School of Economics
The London School of Economics of LSE is a public research institution situated in London, England. It was established in 1895 by the Fabian Society, later it joined the University of London in 1900 to impart degree courses. LSE is crafted to offer 40 Bachelor's degree courses, over 140 Master's and Diploma and PhD courses across social science. Apart from the academic course, students are also prepared for real-world challenges via research and training courses. The institute offers courses not only in political science and economics but also in a wide array of social science subjects, taught within 19 departments and plenty of interdisciplinary institutes. For B.Com studies, the London School of Economics is considered to be the best college.
6. University of Western Australia
The University of Western Australia is one of the eight leading universities of Australia. It was established in the year 1911, located on the bank of Swan River, the State-of-the-art infrastructure of the University. It is known to be the sixth oldest university in Australia. It is also considered among the largest landowners in Australia. This university is popular for its accommodation facility and excellent infrastructure. It secured 86th position in the Top 100 universities of the world in 2020. AACSB and EQUIS authorized business degree, innovative course and graduate outcomes and the golden opportunities to work with world-class leading industry partners makes it one of the best colleges for BCom. Some of the majors you can pursue in the BCom course include Accounting, Economics, Human Resource Management, Enterprise & Innovation, and Business Law.
7. University of Sydney
The University of Sydney rapidly ranked amongst the top 50 universities in the world. It is a leading institution when it comes to pursuing B.Com at the international level. The university is popular for its graduate employability and research opportunities. Crafted for three years, the B.Com programmes offered by the university are customized as per international standards. Besides theoretical education, it offers exchange courses to the BCom aspirants, making it the leading institute in the world. Some of the major courses under several disciplines of B.Com are Finance, Marketing, Banking, Business Analytics, and Business Information Systems.
8. University of Canterbury 
Formed in the year 1873, the University of Canterbury is the second renowned and formed institution of New Zealand. The university supports research and teaching in social sciences, humanities, commerce, law, music, fine arts, and Antarctic Science. The institution's BCom programme is accredited by the renowned AACS international. It is one of the best universities for Degree courses. It is the world-leading learning institution with the highest donation value. You can choose from 14 major specializations or earn a specialized degree from this institution.
9. The University of British Columbia
The University of British Columbia was formed in the year of 1908. It is the most popular and oldest university in Canada. The university is crafted to provide education in the field of Science, Arts, and Engineering. The best thing about the university is that it provides compulsory military training for every student. It is recognized in international university ranks for its research and teaching quality. Moreover, it was placed 42nd, 37th, and 46th internationally and 2nd and 3rd domestically in the Times Higher Education World Rankings 2022, QS World University Rankings 2022, and so on. It is one of the best colleges for graduate and postgraduate courses like B.Com, BCA, etc.
10. University of Auckland
The list best college on this list is the University of Auckland. Formed in the year 1883, it is known for circulating world-class academic knowledge through the best faculty members. It has been secured no. 1 position in university Impact Rankings 2020, Times Higher Education. The University provides 12 important single and double major degree courses in several subjects like Marketing, Taxation, Commercial Law, International Business, etc.
Final Words:
However, to make a promising career in the commerce sector, you must enrol in a reputed institute or university. If you are looking for the best college abroad, you can check the given list.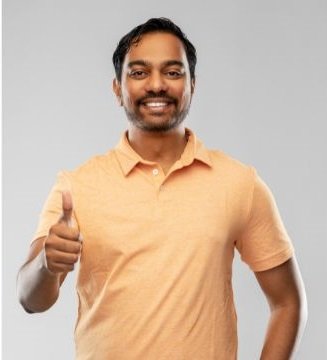 Rahul Kumar is a passionate educator, writer, and subject matter expert in the field of education and professional development. As an author on CoursesXpert, Rahul Kumar's articles cover a wide range of topics, from various courses, educational and career guidance.