Are you a school goer? Have you got everything you need? Apart from notebooks, lesson plans, and stationery, it is necessary to have a couple of free software for students. They help you study, or in other words, make student life easy. The following write-up provides the information you must keep in mind to decide without any hassle. Please check it out now.
A Brief Note on Software
Before choosing free software for students, make sure to know what software means. Software is a set of data, programs, or instructions utilized for operating computers and executing specific tasks.
The software can be divided into multiple categories. Application software could be defined as user-downloaded programs that fulfil a need or want. Examples include web browsers, database programs, office suites, word processors, communication platforms, and image and graphic editors.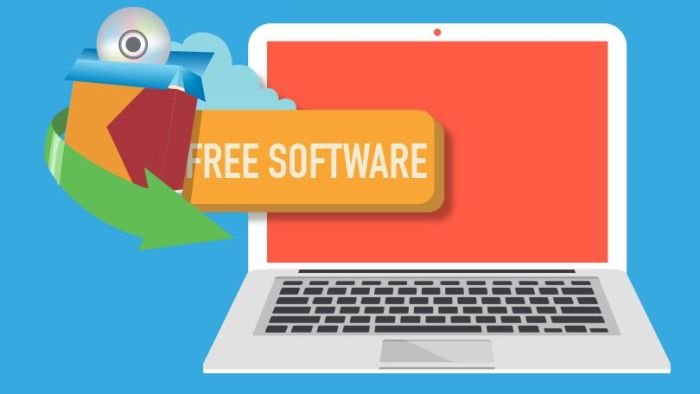 Is Software Expensive?
Software is generally expensive, but the Best schools generally opt for free versions. The companies sell software at a high price to recover the development cost.
What is the Best Software for School Students?
If you wonder which software is better for students, please continue reading. Here are some of the best options for you for easy and quick learning.
1. Zotero
Zotero is management software compatible with Mac, Windows, and Linux. It allows students to accumulate and save sources so that they can create references for projects and essays easily. Zotero has impressed larger segments of the population for supporting a wide range of citation styles.
2. VLC Media Player
Many schools depend on the exceptionally user-friendly VLC media player. The teachers may use it to play educational videos. Apart from being compatible with Mac, Windows, Android, iOS, and Linux, the VLC media player gained recognition because it can even play corrupted, unfinished, or broken files.
3. Ccleaner
Ccleaner is free software for students that speed up the laptop to a great extent. Having plenty of software packages on the device can disturb its functions. Ccleaner is also perceived as a system optimization tool that clears space on the hard drive by vacating the recycle bin, removing unnecessary files, and cleaning internet history.
4. ProAutodesk
Probably, you are thinking – what software can I get free as a student? Is this question bothering you? From among the plethora of options, you must go for ProAutodesk. It is compatible with Mac and Windows. ProAutodesk is a free software package that incorporates incredible programs worth thousands of dollars like AutoCAD, Autodesk Sketchbook Pro, AutoCAD Architecture, etc.
5. Prey
Prey is tracking software that most schools encourage their students to use. You can download it on your tablet or laptop to know its location at all times. Students have many project work, homework, assignments, and documents that they cannot afford to lose. Prey keeps the items by sending a report of the device's location if the device gets misplaced.
6. Microsoft Visio
Microsoft Visio is another great free software for students. It is perfect if you need to regularly create maps, diagrams, or any other visual plan. It has a standard as well as a professional version. You may also share your diagrams with other people and attach comments to them.
7. OneNote
OneNote is an amazing computer program that lets you keep your typed or handwritten notes, drawings, audio recordings, screen clippings, schematics, documents, and other forms of data in one place. You may also drag documents from web pages into OneNote. You may also share whatever you saved on OneNote with your classmates.
8. Cold Turkey
Social media can be a distraction, specifically when you are working on a critical assignment. If you always study with your laptop, you must opt for Cold Turkey. It is considered to be the best free software for students. Cold Turkey restricts access to certain websites for a particular period. You can turn it off only by restarting your computer. Cold Turkey helps you stay focused for hours and is compatible with Mac and Windows.
9. LyX
LyX has attained widespread popularity for being compatible with Linux, Windows, and Mac OS X. Anyone looking for paid software free for students needs to install it as soon as possible. LyX lets students structure their documents such as books, essays, articles, film scripts and novels. It also simplifies the process of creating mathematical content. Compatible with Mac, Windows, and Linux, this software makes your creative or academic writing impeccable.
10. JabRef
The schools wondering how to get free software for students must opt for JabRef. Fortunately, it is free for students of all levels. They get the chance to use top-notch programs without wasting any money. JabRef can help you make bibliographies in the best formats.
The software has become an integral part of the education industry. It positively influenced classroom learning. The students can memorize lessons or prepare projects quickly. Teachers can rely on software to evaluate the progress of their students. Install the aforementioned free software for students right now.