The evolution of traditional classrooms has taken place at breakneck speed over the past two years, thanks to the impact of the pandemic. For schools, it has been a time to explore how technology can be integrated into the schooling experience.  In fact, one of the biggest changes brought by the pandemic has been the use of virtual classrooms to deliver lessons. The debate between online education vs traditional education has also been gaining steam.
Those in favour of traditional classroom education have of course pointed out the many flaws of digital education that include the fact that children lose out on socialization skills, can feel alone and isolated and also that there is an increase in screen time. The fact, however, remains that as the internet takes over different facets of life, traditional education formats were ripe for a shakeout even before the pandemic.
The big advantages that digital classrooms offer, include: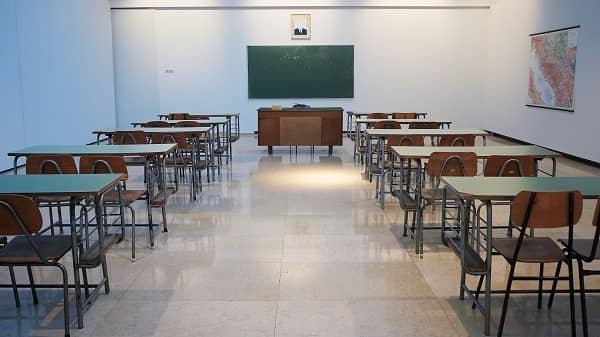 Convenience
First up, virtual classrooms offer a lot of convenience. You can say goodbye to commutes, braving traffic and harsh weather conditions. During the pandemic, of course, when social distancing was the norm, virtual classrooms offered child safety without making a compromise on the child's learning. In fact, it was virtual classes that brought in a sense of routine for the child that he or she could thrive on.
Social Interaction
Contrary to popular belief, virtual classrooms offer the child the ability to interact with the teacher and their peer group. In fact, it has been seen that while kids sometimes shy away from asking questions in traditional classroom settings, they are more interactive in virtual classrooms. Not only does this translate into a boost of confidence but also into better academic performance.
Flexibility
The big advantage that tips the scales in favour of virtual classrooms in the online education vs traditional education debate, is the fact that they offer flexibility, both for the students and parents.
Besides attending live classes children can otherwise move at their own pace when it comes to online education. Children have the opportunity to return to previous lessons, while online learning tools increase the level of child engagement with the use of videos, interactive graphics and more. Kids also feel more in charge and in control of their learning, giving them a boost to perform better. In fact online education allows children to complete their course work without the need for synchronization with other students in the classroom. What is more, smart classrooms cater to different learning styles. Visual learners, for example can learn effectively from videos.
For parents too, from freeing them to driving their children to school to having the option to study with their young kids, the advantages are many. In fact, virtual classrooms offer the much needed flexibility to families where children can learn not only from home but while they are staying with relatives or even on a vacation.
Fewer Distractions
With online classrooms, what you also tend to experience is a greater focus on learning with fewer distractions. Think lack of time wasters such as long commutes, roll calls or even lack of peer distractions, bullying, misbehavior and more.
In fact, increasingly teachers have reported that shy kids, hyperactive kids as well as highly creative kids did better with remote learning than they were doing in the physical classroom. This of course, isn't any attempt to label children or put them into any boxes, but to understand what is working for different sets.
Virtual learning encourages digital citizenship
With digital citizenship being the norm as children grow up, virtual learning sets the right tone. With educators reinforcing appropriate online behavior and the need to treat each other with kindness and respect, children learn the right fundamentals.
Cost
Typically virtual classrooms also offer a cost advantage that work for parents and do not throw their financial budgets awry. In the online education vs traditional education argument, online education wins hands down on this parameter.
To Sum Up
There are an increased number of parents finding virtual classes enriching for both early childhood education and beyond. Overall the accessibility, flexibility and convenience make it a medium of the future. That it also gives parents the ability to nurture the child's love for learning is an added perk!