Students from small and rural areas of India who want to crack NEET go to other big cities for preparation. And Kanpur is for sure one of the biggest cities in Uttar Pradesh, as well as one of the most densely populated cities in India. The student crowd in Kanpur is very prominent since there are many coaching institutes for various exam preparations. The same case is with NEET coachings, there are literally dozens of NEET coaching centres located in Kanpur.
This somewhat makes it confusing for the students to choose the right coaching since coaching centers play a huge role in helping students crack a highly competitive exam like NEET. And to help you out, we are here with a comprehensive list of the top 5 best NEET coachings in Kanpur for 2022.
List of Top NEET Coaching Center In Kanpur
1. Aakash Institute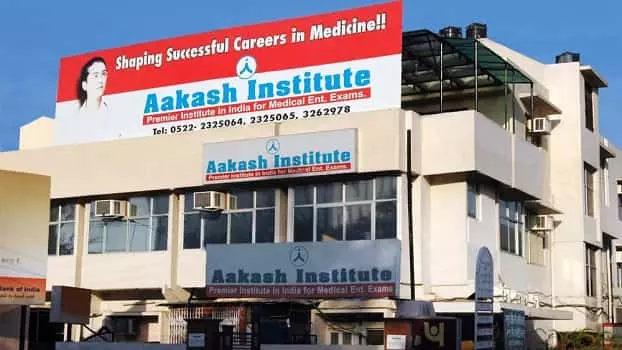 Address: 63/2-C, 1st & 2nd Floor, Mall Rd, Kanpur, Uttar Pradesh 208001
Website: https://www.aakash.ac.in/
Aakash Institute is India's most renowned coaching center group for students who wants to prepare for highly competitive exams like NEET and JEE. And a branch of Aakash Institute is also located in Kanpur to help students living in or around the city achieve their dreams. The things that make this coaching center stand out compared to others are the modern infrastructure, technologically advanced classrooms, and highly experienced and talented faculty members. Along with that, the curriculum is well-structured with various test series to help students track their progress.
2. Allen Career Institute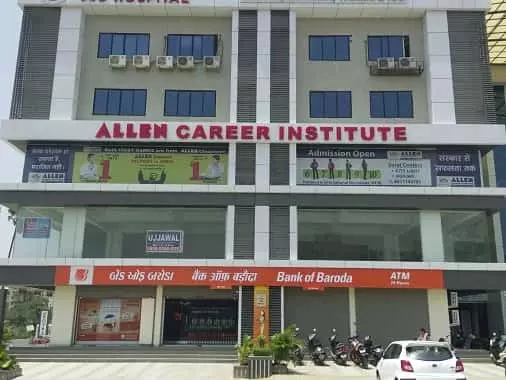 Address: Hitkari Nagar, Tulsi Nagar, Navin Nagar, Kakadeo, Kanpur, Uttar Pradesh 208025
Website: https://www.allen.ac.in/
Allen Career Institute is another prominent name when it comes to NEET and JEE coaching. There's too much competition in Kanpur city when looking for the best NEET coaching, but still, Allen institute stands out quite well. There are so many things we like about this institute, such as the batches being fairly small compared to other coaching centers, so the faculty members can pay attention to every student and help solve their doubts. Not just that, the faculty members are highly experienced and talented and help students learn about the concepts in a better way.
3. Brilliant Tutorials
Address: 117/N/92, opposite Lane of Deoki Palace, N Block, Ambedkar Nagar, Navin Nagar, Kakadeo, Kanpur, Uttar Pradesh 208025
Website: https://www.brilliant.ac.in/
It's been over three decades since Brilliant Institute Group of Educational Institutions is providing quality education in north India. And for sure, this coaching institute is providing fair competition to the other well-established ones in this niche. The management and faculty members of this coaching center focus on making the students improve their problem-solving skills instead of just stuffing their minds with concepts. The classroom environment of Brilliant Tutorials Institute is the best to provide a peaceful place for students to focus on their studies.
4. New Light Coaching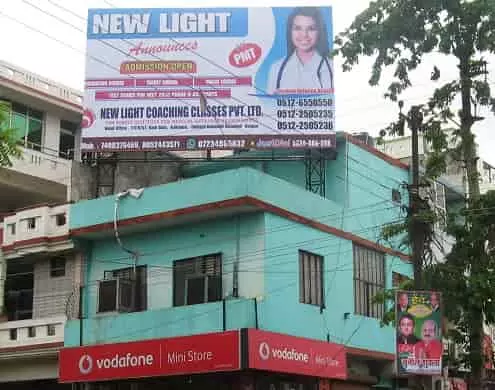 Address: Head Office-117 / N / 57, Behind Kulwanti hospital lane Centre 2: 30/N, Avon Market, Kakadeo, Kanpur, Uttar Pradesh 208025
Website: https://www.newlightinstitute.com/
One name will pop up right in front of you multiple times when searching for the best NEET coaching in Kanpur. It is the New Light Coaching Center. This coaching institute is well-established in this niche to provide guidance to the students to crack medical entrance exams. You can check out google reviews given by old students, and you'll know why this coaching institute is the best in Kanpur city. The thing that we like most about this coaching is that they have everything students require to prepare hard for the NEET exam, such as experienced faculty members, a well-structured course, test series, a peaceful environment, etc.
5. Maxwell Institute
Address: 117 N/70, N Block, Ambedkar Nagar, Navin Nagar, Kakadeo, Kanpur, Uttar Pradesh 208025
Website: https://www.maxwellinstitute.in/
Last but not least is the Maxwell Institute that's been providing astounding results throughout the years. It is considered to be one of the best coaching centers or institutes for NEET and JEE in Kanpur. Not only that, they provide foundation courses for 11th and 12th students as well. The management has hired talented professionals to guide students toward achieving their dreams. That's the prime reason, you'll see that dedication to crack the NEET exam in the classrooms throughout the year.
Final Thoughts
Now you know which coaching centers are the best ones in the city of Kanpur. We've tried our best to explain why each coaching would be a perfect fit for you. But now it is your turn, just visit the coaching centers or visit their websites to dig a little deeper to find out about various facilities and the course fees.