IAS refers to Indian Administrative Services, is one of the toughest yet most competitive civil service exams. Organized by the Union Public Service Commission, students must clean all three stages to becoming an IAS office, including Preliminary, Mains, and Interviews.
The only conducting mode of IAS exam is offline, divided into two types: MCQs and Written descriptive examinations. After clearing all three stages of the IAS exam, students will be able to serve in the Indian Administrative Service, Indian Foreign Service, Indian Police Service, and a swarm of other services.
After becoming an IAS officer, you will be responsible for society's safety and rights. Apart from this, you will earn prestige, perks, and benefits provided by the government. But cracking the Indian Administrative Service exam cannot be easy as lakhs of students appear in it every year.
Only hundreds clear the first stage of the exam and move on to the further rounds. If you are also preparing for IAS and living in Indore, you are advised to join IAS Coaching Institute. These institutes provide you with conceptual knowledge of all the subjects and experiences that will come in the way of IAS.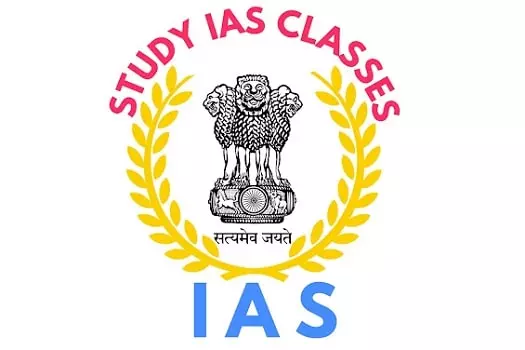 List of Top IAS Coaching in Indore
1. Kautilya Academy
Address: Payal Plaza, Bhawar Kuwan Square, Opp. Police Thana, Indore -452001 (M.P.)
Website: https://kautilyaacademy.com/
Established in 2003, Kautilya Academy has multiple branches all over India. Due to well-trained mentors and experienced faculty, this institute has become a successful IAS institute. The Indore branch helps students with the best tricks and notes to deal with every difficulty during the IAS exam. Also, it provides small batches to solve questions for a better learning experience. In addition, Kautilya offers study material, an online test series, a well-prepared syllabus, doubt sessions, and online live classes.
2. Vision IAS Academy
Address: Bhawarkuan Square, Above Tandoor Restaurant (Holkar College Service Road) Indore-452001 M.P
Website: http://visioniasacademy.net/
Vision IAS institute has become one of the leading IAS coaching institutes in Indore after being awarded by the Chief Minister of MP. With having its center in 50+cities of India, it has earned a reputation among students. Best of all, it is the best institute that offers IAS classes in English and Hindi language.
Speaking of mentors & faculty, the teaching staff is highly innovative and well experienced. Some other key specifications of vision academy include an online test series for students, PPT for the whole course at a reasonable cost, study material with the current exam pattern, etc.
3. Sharma Academy
Address: 2nd Floor, National Typing Institute, Patnipura Square, Indore (M.P.)
Website: sharmaacademy1@gmail.com
Yet another renowned academy for civil service exams, Sharma academy, was established in 2010. It is one of the leading academies in Central India and was honored by the MP Chief Minister with the best education excellent award in 2016.
The institute offers online courses through a tablet, SD card, and pen drive, as well as offline mock tests to their students. It also offers updated study material, online classes, and handwritten notes to understand IAS better. To know more about the institute, its current batches, and the list of faculty, visit its official website.
4. PS Academy
Address: 206, Ranawat Trade Center, AB Road, Bhawarkua Square, Indore, Madhya Pradesh 452001
Website: psacademyveda@gmail.com
Established by Mr. Pradeep Srivastava in 1995, PS academy aims to help all those aspirants preparing for UPSC. The extensive training and conceptual knowledge PS provides to their students help them crack the IAS exam successfully. PS Academy's ways of teaching and innovative methods make it different from other institutes. Institute also provides classes of civil services examinations like IRS, IPS, IAS, and IFS.
5. Anand Super 100
Address: 7, Anand Bhawan, Indrapuri Colony Main Rd, Bhanwarkua Square, Indore, Madhya Pradesh 452001
Website: www.anandsuper100.com
Anan Super 100 is constantly given the top rankers under the guidance of the best faculty. The mode of learning offered by Anan Super 100 includes English and Hindi. It aims to impart education to students who want to clear exams like MPSI, UPSC, MPPSC, PEB, or VYAPAM. Till now, more than 100 students achieved success in state-level CSE from this academy.
Besides the best guidance, it offers the best teaching methods so that students easily understand every concept. Moreover, the institute is famous for offering videos for online learning, mock test, GK updates, etc.
Conclusion
Hopefully, the aforementioned guide related to the best 5 IAS coaching institutes in Indore will help you choose the best institute to become an IAS officer.