CA or Chartered Accountancy is a professional course in accounting, which plays an essential role in creating reports and records regarding the firm's transaction records, financial stability, and another accounting figure. Moreover, these professionals also present and analyze statistical data that help improve the overall financial status of a firm/organization/company. Chartered Accountant is a globally recognized accounting designation awarded to accounting professionals in many countries around the world.
These posts are Accounts Manager, Auditor, Public Accountant, etc. Amidst all this, CAs are in high demand due to prestige, rank, perks, and benefits, making it one of the toughest exams. The number of students appearing for the CA exam has boosted the competition level, due to which the passing rate has been reduced. For this reason, CA online classes and offline training sessions are coming into the limelight.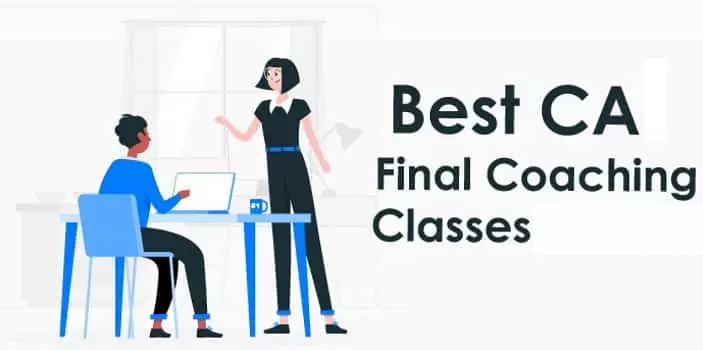 If you live in Bangalore and are preparing for the CA exam, you will get a chance to be part of the best CA coaching institute. The city houses well-reputed institutes with maximum success rates. We have shortlisted the top 5 best CA Coaching in Bangalore in 2022. Let's have a look!
List of Top CA Coaching List In Bangalore
1. JK Shah Classes
Address: 119, Sylvestra Arcade, 2nd Floor, East Park Road, 11th Cross, Sampige Road, Malleshwaram, Bengaluru, Karnataka- 560003.
Website: www.jkshahclasses.com/
Founded by J.K. Shah, JK Shah Classes is an accomplished educator in the field of accountancy & finance. He specialized in teaching students accountants. In the institute, the faculty are knowledgeable, educated, and have expertise in their subjects.
Students are connected through digital mode to JK Shah at a reasonable cost. As a result, the institute has given birth to India rank holders, showing the success rate of JK Shah's classes.
2. Elite CA coaching
Address: Durga Arcade, 1st Floor, 41st Cross, Jayanagar, 8th Block, Bangalore 560082
Website: https://eliteiit.com
Elite CA Coaching Institute provides applicants with the best education for all training areas at a reasonable fee. From courses to online practices, the entire course material was formed under the guidance of CA experts for both exceptional and average students to achieve the desired results.
Students are provided education through both online and offline modes on a weekend, alternative, or daily basis. Elite aims to establish its branches in different parts of the country. Also, it progresses increasingly in communication training. The best part is its faculty is very well-trained and highly educated.
3. BRICS Academy
Address: 12, Sri Siddhi Plaza, 3rd Floor, Above IDBI Bank, Between 8th and 9th Cross, Margosa Road, Malleshwaram, Bangalore- 560003.
Website: https://bricsacademy.com/
BRICS Academy was formed with the idea of offering education & comprehensive knowledge in the field of accountancy. It allows applicants to crack the exam, making them company secretaries, chartered accountants, and affiliated ACCA members. In addition, the institute highlights intellectual clarification and adequate insolence to impart personal guidance to applicants to achieve better understanding.
The institute has screen projection systems classes, overhead projectors, audio transmission systems, and whiteboards. In addition, BRIS institutes focus on becoming the leading CA coaching institute in Bangalore by preparing students for real-world challenges.
4. Sura Academy
Address: 228/15, 9TH Main 2nd floor, Jayanagar 3rd block, opposite Nagarjuna Chimney, Bangalore, Karnataka 560011.
Website: https://suracacscma.com/
Sura Academy was established to prepare India's well-educated & highly skilled CS, CA, and CMA. The experienced faculty and modern teaching style make Sura one of the best CA academies in Bangalore 2022.
The classroom teaching methods offer aspirants an amount of field awareness that enables them to crack examinations without much hassling. Sura also offers a free crash course to their applicants. Also, they conduct extra classes before the examination to assist candidates.
5. Yeshas Academy
Address: Jayanagar, Abhay Arcade, 267, 9th 'A' Main, 3rd Block, Jayanagar, Bangalore – 560011.
Website: www.yeshasacademy.com
Established in 2004, Yeshas academy is a CS, CA, and Commerce coaching pioneer. The key focus of this academy is to prepare students for the toughest exams with the help of well-expertise gained faculty and staff. Also, the study material is designed based on comprehensive analysis, making it a student-friendly introduction and a learner-centered approach.
However, the vast curriculum of CA is hard to complete, but Yeshas academy ensures the syllabus is complete on time, enabling aspirants to learn the subjects thoroughly.
Conclusion
The accounting and financial sector provide a golden opportunity and exciting career for candidates who want to establish careers for multiple positions in this field. To find the best CA institute in Bangalore, check the given list.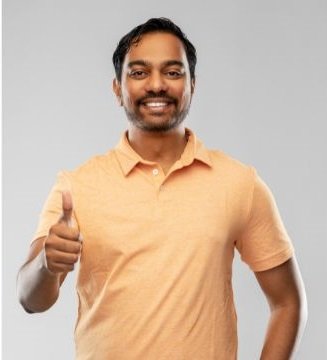 Rahul Kumar is a passionate educator, writer, and subject matter expert in the field of education and professional development. As an author on CoursesXpert, Rahul Kumar's articles cover a wide range of topics, from various courses, educational and career guidance.