Are you fond of art? Are you the one who is having an artistic mind full of creative ideas? Then, you should try making your career in the field of graphic designing.
Graphic design is a popular profession of visual communication that combines well images, words, and ideas for expressing information to its targeted audience. It is also known as visual communication and communication design. The graphic designers around can easily create visual solutions for communication issues.
Who is a Graphic Designer?
Graphic designers are commonly employed in web designing companies. They work in close relation to web designers for offering the best look to pictures, videos, web documents, and various web applications.
A graphic designer is a flexible job and various web-based companies are always on the hunt for talented and new graphic designers these days.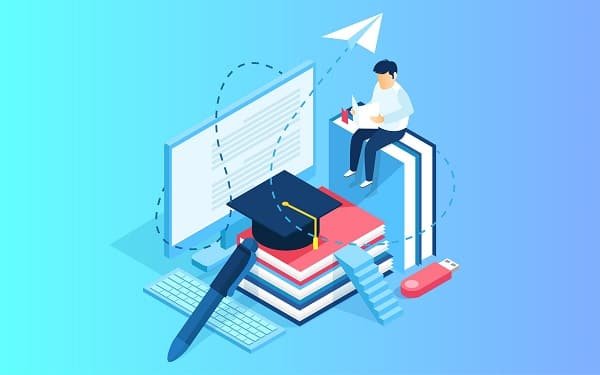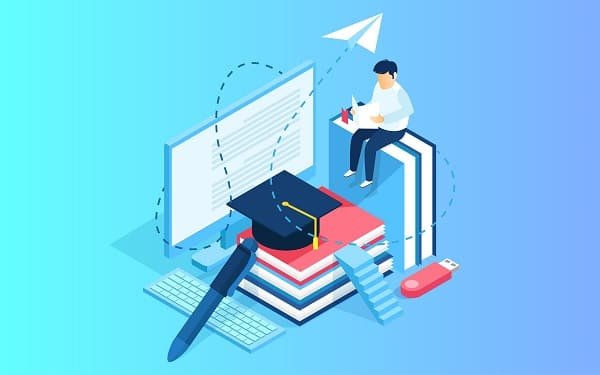 In India, these graphic designers help businesses communicate with customers using images as logos that can bring the product to mind instantly. You must have seen graphic design work all around, on billboards, packages, labels, and even in opening credit for films.
What is the work of a graphic designer?
The graphic designers create messages with the best help of artistic elements as illustrations, photographs, negative space, and typography. The field is dependent heavily on video editing software, technology including fonts and digital cameras.
In this profession, graphic designers have to create layouts, graphic logo design, either drawing manually or by using computer equipment, and then drafts are updated based on the collaboration with clients, supervisors, and coworkers.
These graphic designers design for the company products, logos, and websites.
A graphic designer communicates the message of a project visually by using colors, symbols, and images. No business in this world doesn't have visual communication either in the form of promotional material, business cards, logos, etc.
This makes graphic designing one of the most interesting and creative jobs.
Eligibility criteria for being a graphic designer
The aspirants that have cleared their Intermediate from any stream, Arts/Commerce or science, can pursue graphic design course at graduation level. Most of the reputed colleges even allow candidates to take part in the admission process if they have completed schooling from a well-known board.
Moreover, for pursuing a Graphic designing course at the postgraduate level, the aspirants can possess a bachelor's degree in designing.
Education qualifications
Various courses are available for graphic designing, which sounds conceptual and theoretical insight in the nuance of turning an expert graphic designer. You can also get hands-on certificate and degree, diploma courses in the field of graphic design.
Apart from print design, type design, typography, illustration, and photography, these courses also impart knowledge in computer graphics, multimedia, and web design. The expert graphic designers must possess a good understanding of software and tools as, In Design, Corel draw and Photoshop that comes handy for series of graphic design assignment.
The skill set required for being a graphic designer
For turning out as a successful graphic designer, the aspirants can now possess various skills set which includes,
Creativity
Visualization
Knowledge of programming language
Time management
Software knowledge
Can collaborate with a team
Communication skills
Detailing work
Visual design pro
Good interpersonal skills
Work within deadlines
Typography knowledge
Color theory knowledge
Basic drawing skills
Responsibilities of a graphic designer
They are responsible for creating a visual identity for brands. It includes logo creation, brochures, business cards, and a lot more.
They work on images that are used on social media along with print and web advertisements.
Some of the graphic designers even excel in website creation using custom Word Press website templates and Adobe Muse.
Type of graphic design
The graphic designers in India can engage themselves in various types of graphic design. This includes,
Motion graphic design
Visual identity graphic design
User-interface
Publication graphic design
Packaging Graphic designing
Advertising and marketing graphic design
Environmental graphic designing
Illustration and Art
Courses to opt for being a graphic designer
To gain a good knowledge of graphic designing, one must possess basic knowledge & concepts that can help in creating innovative designs. For this, one can opt for any graphic designing course offered by various colleges and institutes.
List of the courses offered
Bachelor of Fine Arts– This course is for four years. Soon after completing your 10+2, you can be a part of this course.
BSC Multimedia- It is a three-year course in which you can enroll yourself after class XII.
Post-graduation diploma in graphic animations- This can be pursued after graduation. It is one year course.
Diploma in Graphics- You can do it after 10+2 and it is a short-term course of 6 months.
Master of Fine Arts (MFA)- It is a two-year fine arts course that can be done after graduation.
Certificate in 3D Animation- It is just a 3-month course. One can pursue it after class XII.
Best Colleges and institutes for Graphic designing
The candidates who want to make a career in graphic design can join a course in designing specialization at their undergraduate or postgraduate level. Some of the top colleges offer Graphic designing courses to the candidates which include,
On completion of the Graphic designing course, one can attain a job as a Design Manager, Picture Editor, Graphic designer, etc.
If you are looking out for the best colleges and institutes for graphic designing, then you can join the renowned one from the below-mentioned list:
National Institute of Designing, Ahmedabad
Arena Animation, Mumbai
ZICA, Mumbai
Training school of entrance animation in Bangalore
Department of Design, IIT located in Guwahati
TGC Multimedia and animation, New Delhi
MAC Mumbai
Wadia Design Institute, Ahmedabad
Pearl Academy and a lot more
Comprehensive syllabus of graphic design
The curriculum of graphic design varies from one college to another and also depends on the course. The aspirants enrolling themselves for the graphic design course are informed beforehand about the subjects and topics that they will be taught in the specific course.
Topics taught in Graphic design course.
Typography
Corel draw
Photoshop
Software and tools
Illustrator
HTML/Javascript
InDesign
Adobe Flash
Adobe Dreamweaver
Adobe Audition
Computer Fundamentals
Vector Graphics and a lot more
Career opportunities as a graphic designer
The career opportunities can include designing for print media, websites, mobile device applications, electronic publication & videos. The design is of prime importance in the field of advertising, media, marketing, promotion, publicity, communication for the organization in both private and public sectors.
The designers can work in the field of designing service films, the entertainment industry, or advertising agencies. They can start their freelance businesses. With a background in computer science, professionals can seek a position in the game designing & software publishing industry.
The graphic designers can enjoy the benefits of their communication in teamwork projects with their teammates, including production specialists and writers. The designers can also directly interact with the customers to determine their needs and seeking approval on ideas.
With the right training and experience, graphic designers can move to management roles as design director and art director.
Job profiles and top recruiters of Graphic designer
After completing a graphic designing course, the candidates are hired mostly by the firms listed below:
Publishing and print houses like magazines, newspapers, etc
Ad agencies
The production house of TV and multimedia
Web development studio
E-learning agency
Web designing studio
One can be hired in famous job profiles after pursuing a graphic design course that includes,
As a layout designer
Flash Animator
Graphic designer
UI designer
Web developer and many more
Types of job available for a graphic designer
As the world is turning more technological and innovative, the industry of graphic designing has also expanded itself on a large scale. If you have turned into a professional graphic designer, then you have various ways of making a good income.
You can either start working as a freelance graphic designer, from the best comfort of your home.
Can set up your own graphic designing company
Can join any private company and can work as an in-house designer
Can work with multiple graphic designing companies as a part-time
Salary of a graphic designer
The annual salary offered to any individual that possesses graphic designing degree ranges from 2 lakh to 7 lakh. Some of the candidates can even expect a higher salary package that depends on their skill-set and experience.
Moreover, their salary is also dependent on the factors like, from which institute they have graduated and on the company which is hiring them. If you are the one who is a graduate from a top brand like NID, Delhi College of art, and you get hired by a renowned company, then you can expect a salary in starting month around 25000Rs.
Some of the freshers can also expect between 10000-15000Rs. After gaining experience and knowledge, you can fetch more than 50,000 every month in the graphic designing industry.
Conclusion
To become a graphic designer, you must be creative and innovative enough. You should be a sound listener as well and should have the ability to understand clients' needs and demands. This can help you easily in shaping your career and achieve heights in the graphic designing industry.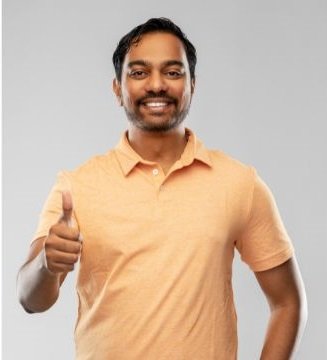 Rahul Kumar is a passionate educator, writer, and subject matter expert in the field of education and professional development. As an author on CoursesXpert, Rahul Kumar's articles cover a wide range of topics, from various courses, educational and career guidance.