Having a reputed position in the government sector is a dream of many in India. Every candidate requires a secure future as well decent salary packages as per their knowledge and skills. That is why the difficulty level of exams has increased rapidly among candidates due to high competition. Every year lakhs of students appeared for competition exams that's why only a few has got selected.
A UPSC is a more difficult exam than Railways and Banking, where years of hard work and understanding of General Knowledge is required to become an IAS officer. But many students have a common dilemma which subject-set or stream is better for preparing civil service exam after the 12th? Well, a civil service exam doesn't bound by any specific course.
According to educational experts, your communication skills, the ability to attempt question paper and worldwide general awareness understanding will help you to crack the Civil Service exam. Students who opted for science/commerce/humanities/engineering can go for the UPSC exam easily.
Just they should be interested in serving the country, region and state. If you are still confused, then you have come to the right place. In this, blog we have explained top-notch choices in courses that you should consider pursuing after the 12th.
List of 6 Best Courses after 12th for IAS
| | | | |
| --- | --- | --- | --- |
| Course Name | Course Duration | Eligibility | Course Type |
| Humanities | 3 Years | Aftrer 12th Pass | Undergraduate |
| Engineering | 3 Years | Aftrer 12th Pass | Undergraduate |
| Medical Science | 3 Years | Aftrer 12th Pass | Undergraduate |
| MBA | 2 Years | After Graduation | Postgraduate |
| CA | 5 years | Aftrer 12th Pass | Undergraduate |
| CS | 2-3 years | Aftrer 12th Pass | Undergraduate |
| Bachelor of Architecture | 5 years | Aftrer 12th Pass | Undergraduate |
| Bachelor of commerce | 3 Years | Aftrer 12th Pass | Undergraduate |
| Bachelor of Computer Application | 3 Years | Aftrer 12th Pass | Undergraduate |
List of Popular Subjects/ Courses for becoming an IAS after 12th
Here is a complete list of popular courses for aspirants who have passed 12th and have the interest to become IAS.
1. Humanities
The approach of the students toward the UPSC exam enhanced the probability of passing not the stream. However, humanity is the only field that covers every single topic for IAS Preliminary Exam. Students studying humanities can easily crack this exam in their first or second attempt if they studied well.
The stream offers a strong Civil Service Exam because of their subjects. It includes the widest range of subjects which would help you to understand the weightage of the difficulty level of the Civil Service Exam. Subjects like Political Science, Geography, History, Public Administration, Economics, Sociology, Psychology, etc. are the major part of General Studies which is an important subject for CSE.
These subjects have the maximum weightage across the Preliminary and the Mains Stages of the Civil Service Exam. The above-mentioned subjects are also figured in the optional list of UPSC. As the mains stage of CSE, candidates can choose the following subjects as optional: Political Science, Geography, History, Economics, Psychology, Sociology, Public Administration and Philosophy. Students having a humanity background will get the benefit of studying all these subjects. The entire course of CSE resolves around the subjects that we mentioned.
2. Engineering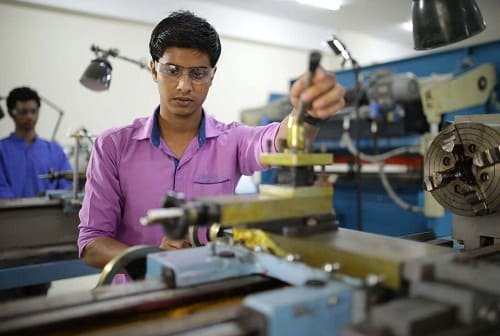 Engineering is a prominent career option with better future growth. This stream opens various career paths for their aspirants through degree, diploma and master courses. But not every engineering student is aware that there are various professional courses as well government exams that you can pursue or attempt after the 12th.  You don't have to be an engineer to appear for the UPSC exam for becoming an IAS officer. You just have to be serious about the career and stream that you have studied.
For the last 2-3 years, the engineer's students secure their seats in UPSC civil service exam than commerce and humanities field. The number of toppers includes aspirants from the top engineering colleges in India like the IITs. Thus, civil service is the best option for engineering aspirants as well.
Students having engineering backgrounds can start by checking the UPSC syllabus. Before start preparing, make a clear mindset for your career path and future goals. After that, check the UPSC IAS exam format and paper pattern. Then, you should be reading current affairs, newspapers, books, notes and judicial activities. Your regular studying habit will help you to crack CSE quickly.
The best thing about UPSC is that it offers three engineering subjects as optional. The subjects include Civil, Mechanical and Electrical. Starting an IAS preparation along with engineering will be going to exhausting at the time but the selection will make your dream comes true. You can prefer the NCERT syllabus for a better understanding of subjects.
For optional subjects, you need to be sure and start their preparation too. This learning pattern will allow you to attempt the UPSC exam and prepare better for your graduation exams. However, making a learning method is a personal decision but following the same for the long term will help you to become an IAS officer.
3. Medical Science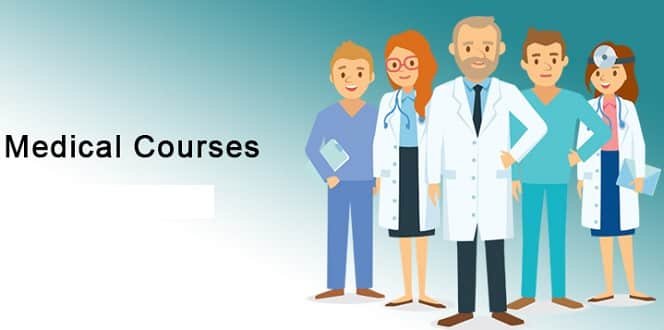 Medical Science is another popular stream that offering a wide range of job opportunities. Over the past few years, students from the medical science stream have had the highest success rate among optional subjects elected in UPSC Main Examination. In 2014, out of the 356 candidates selecting medical science as an optional subject, 71 aspirants successfully crack the UPSC Civil Service Exam.
The success rate of medical science had increased with a .2% success rate in 2015. However, a doctor is a tackle to handle patients in actual life just like that they are well prepared for dealing with interview rounds after clearing CSE. The plus point for medical science students is that they need to start anything from the beginning in the UPSC IAS syllabus.
The curriculum for medical science students is pretty much fixed and easy. Usually, the question is asked between the given topics. If you follow the routine of studying with the right strategy, you can score well in your optional subject. However, the weightage of difficulty level for the medical science optional in the UPSC exam is considerably lower than the professional MBBS examination.
One of the major benefits of preparing UPSC is that a BDS or BAMS can prepare for UPSC medical science optional. It is a combination of rational and scientific subjects. You can read the entire syllabus in-depth because it is not a subjective exam.
4. MBA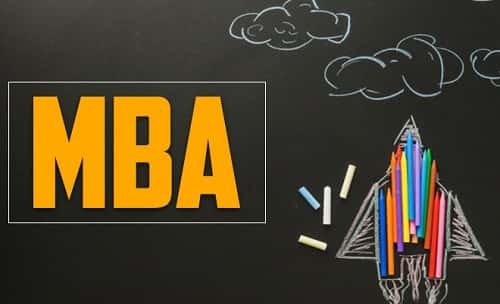 Becoming an IAS officer means, power has to come for showcasing leadership skills officially. MBA is the only professional course that enhances your communication, marketing, management and leadership skills. In the last two to three years, there has been a growing trend in the number of management aspirants appearing for the UPSC exam. Usually, all toppers of MBA are from the top B-Schools in India. An MBA degree holder can easily crack the CSE exam and will become a part of the system.
Since MBA is an ideal choice for those who can cover a lengthy portion with ease. Just like that, becoming IAS for management aspirants is not that much difficult. They already prepare well during their Master degree programme. Those aspirants have a strong base and ability to cover all important topics especially UPSC Paper-II. The UPSC optional subject for MBA aspirants is management which is not very subjective, unlike the humanities.
Having an MBA background is even more beneficial for preparing UPSC Civil Service Exam. An optional subject like Public Administration is similar to Management. It more discusses administration planning, management, leadership, etc. The big benefit of the option for PA is that there is a lot of edge with the GS papers. Apart from these two subjects, B-school aspirants can score well through pursuing economics subjects.
However, a huge respectable number of aspirants from graduates from Management stream do bring up civil services and crack it usually. Thus, you should notice that a professional degree holder attain a good amount of knowledge to crack this highly competitive exam.
5. CA/ CS
There is confusion between choosing CA or CS. However, both are well-known certification courses. The syllabus of CA and CS is comparatively tougher than IAS. Clearing a UPSC Civil Service Exam for CA and CS aspirantsis slightly easier because these aspirants work harder. They already deal with difficult subjects like accounts, statistics and law. If you have noticed, students from such backgrounds have good conceptual and practical knowledge. If we take the IAS topper from the last few years, it is mentioned that aspirants with certification courses have ruled the examination.
6. B.Com, BCA, B. Arch
B.Com, BCA, B.Arch is other popular degree courses in India. There are many students from BA and B.Com backgrounds who have an interest to will become IAS officers. In between 3 years of graduate study, you can join top-notch institutes for the UPSC exam or study either offline or online. Many students in India choosing the mentioned degree courses so that they can give put their efforts into the preparation of government exams like banking, Civil Service, Railway, etc.
Just like B.Com and BCA degree courses, the numbers of B.Arch and designing aspirants is on the rise in UPSC. You can check the success rate of UPSC in the last few years.
Final Words
UPSC, a highly competitive exam and many students have concerned about the selection. It solely depends on the aspirant to choose a specific degree course during UPSC preparation. They must possess good communication skills; have leadership quality and the ability to tackle real-life challenges. Along with all, the stream that you choose should also guide you well. Also, you have to be passionate about the respective position. Overall, good guidance and high-level knowledge will help you to become an IAS officer.