No doubt that one of the popular courses for the most medical aspirant in this year is DMLT. This course helps to get a better insight into laboratory work, working as a lab technician, and having impressive salary packages. Diploma in Medical Laboratory Technician is a two years duration course and offered by many reputed institutions of India.
Do you want to pursue your career as a medical laboratory technician? If yes, then the DMLT course will be helpful for you. The DMLT course is one of the significant parts of the medical department. The primary role of the medical lab technicians is to handle equipment and collecting samples from the patients. Apart from this, they used to provide test, which has prescribed by doctors.
Course Details of Diploma in Medical Laboratory Technology
| | | | |
| --- | --- | --- | --- |
| Course Name | Course Duration | Eligibility | Course Type |
| Diploma in Medical Laboratory Technology | 2 Years | After 12th Pass | Diploma |
DMLT Full form is  Diploma in Medical Laboratory Technology. Usually, the course can be done after completing the 12th. It is a 2-year diploma level program. The course is offered to aspirants to learn about the discovery of various diseases. In this course, you can learn numerous techniques like how to cope with patient records. How to operate electrical pieces of equipment and many more. Other than that, the candidates must check the difference between BMLT and DMLT. Mostly the job profiles for both courses will be similar. Which one you choose is up to you.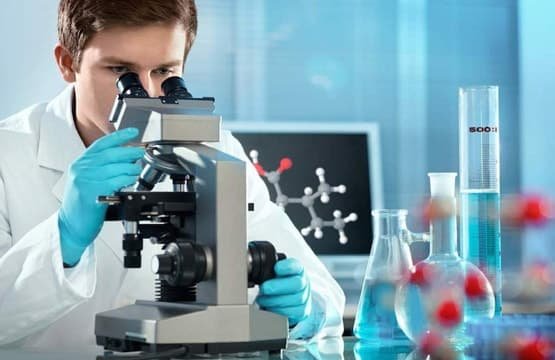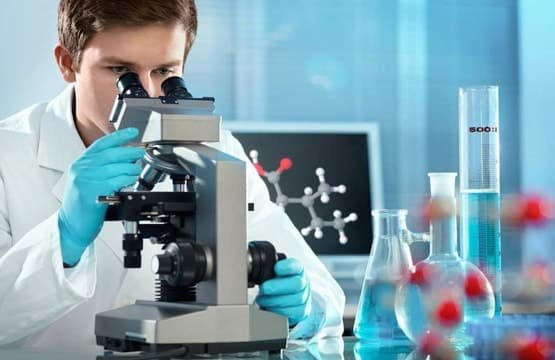 Both courses will purely focus on learning how to precedence the treatment option and provide remedies for diseases. The carrier opportunities after completing the course are almost the same.  While the whole subjects are might remain similar. Specifically, skills and experience for each course will differ. The salary scale after completing BMLT will be higher as compared to DMLT. This course has several side aspects that you should be learning about.
Here are all the important details like eligibility criteria, syllabus, and career option along with fee structure.
Eligibility Criteria of DMLT
Top institutions might have a slightly different requirement, but most of them are the same as mentioned below –
Applicant must have 50% aggregates in class 10+2 with subject's physics, chemistry, and biology. These are the three important subjects considered during the admission time.
Some colleges offer DMLT courses after class 10, but the eligibility is slightly low in this case. You can choose colleges like Madras Christian College if you want to get enrolled after class 10.
There are other eligibility criteria like entrance exam tests that you must fulfill. Once you check these requirements, you must lookout for the entrance exam test. Consider such aspects along with the entrance exam test syllabus, it will be easy to prepare.
Syllabus in DMLT and BMLT
Once you enroll in the course, you will be learning about several subjects. This is a two-year program, and you can find that below mentioned are subjects based on the years.
Year 1 Subjects –
Clinical Pathology (body fluids) and Parasitological
Blood banking & Immune Hematology
Basic Hematology
Basics in laboratory equipment and chemistry
Year 2 Subjects – 
Histopathology and Cytology
Immunology
Microbiology
Clinical Biochemistry
You can choose additional subjects if the institution offers them. Above mentioned are all the important subjects that are the same throughout the country.
Career Options to Look After
Working after completion of the DMLT course requires skills related to command in the technical department. You can find a range of job profiles suiting the skills that you learned. Here are all the career options you get after getting a DMLT degree –
Laboratory Technician – Laboratory Technician is a person, who completes the DMLT course in 2 years with a 1-year internship. During the study of DMLT, he or she learns about Anatomy and Physiology. Lab Technicians can understand the different parts of the body and know the anatomical position. Lab Technicians will learn the technique of collecting samples and record the data and their processing.
Medical Technician – Under this job profile, you check samples, and consider tests prescribed by the doctor. Being precise with samples and providing accuracy is the key skill required in this job. Once you start working as a medical technician, you learn different types of equipment and how to use them.
Medical Writer – If working as a technician doesn't suit you, then the medical writer is a great field to opt after. You will write prescriptions, important information, and other tests detail. On the other hand, you can work as a writer in the medical field writing description of medicine and kind of use.
Pathology Technician – from the maintenance of records to ensuring the accuracy of the test, it is your job as a pathology technician. The expected salary in this job profile is 2.2 – 3.0 lakh per annum.
These are all the job profiles that you can consider while working as a technician. Pursuing BMLT or DMLT can help to get better salary packages and if you are an average student with excellent aggregates then you can expect better working fields. These are the most preferred job profiles that you can find. Working in the clinic, pharmaceutical, and other medical fields is the primary thing that you can expect.
Top institutions for DMLT Program
What's the primary thing when someone looks for the top institution? Well, in most cases, students look after colleges with better placement histories. India has some of the leading DMLT institutions that provide impressive placement options, excellent result history, and amazing faculty. Going with the below-mentioned institution offers better placement options –
John's Medical College is situated in Bangalore, and it is one of the popular institutions. To get enrolled, you must crack St. John's Medical College Entrance Test. The average fee in this institution is INR 90,000. With the highest fee structure, this institution is also the best in offering top-tier faculties.
Aligarh Muslim University is widely popular and located in Aligarh. The process of admission is the same here as you have to crack Muslim University Entrance Test. Once you pass the test and have a name on the cut-off list then you can enroll. The average fee in this institution is INR 90,000.
NIMS University is a well-known institution in the region of Rajasthan, and it is situated in Jaipur. In the admission process, you must meet the minimum eligibility criteria and must clear NIMS University entrance. The average fee in this institution per annum is INR 35,000.
Bangalore Medical College and Research Institute are situated in Bangalore, and there is no entrance exam in the institution. Instead, this institution focuses on the Merit list, and you must clear the cut-off rank mentioned by the institution. The average fee in this institute is INR34,270.
Government Medical College is a government-run institution in Kozhikode. The admission process is the same, and it is based on the Merit list. The average fee per annum in GMC is INR 12,350.
These are the pronounced names that you can opt after. To get enrolled in any of these institutions, you can check out the admission process on the official website of the institute. It doesn't matter that if there is an entrance exam test or merit list-based system, the minimum requirement is mostly the same throughout the country.
For Distance Education of DMLT Course
For students who can't shift to a different town, but want to get enrolled and study then, some institutions offer distance education. Some of the institutions that you can prefer are –
Mahatma Gandhi University (MGU) offers 2-years of BMLT and DMLT programs. It is situated in Kottayam.
Karnataka State Open University (KSOU) offers a 2-4 years DMLT and BMLT program. This institute is located in Mysore.
Indira Gandhi National Open University (IGNOU) is offering a 2-4 years program. This college is in New Delhi.
National Institute of Open Schooling (NIOS) is situated in Noida, UP, and offers 2-years of the program.
The average fee for distance education is between 5,000-20,000. Even you are approaching distance education, aspirants can expect great placement options.
Highlights of DMLT Course
Course Fees – 5,000-90,000 Rupees.
DMLT Jobs Options – Laboratory Technician, Laboratory Staff, Medical Writer, Data Entry Operator, etc.
DMLT Scope – BMLT/ BSc
DMLT Expected Salary -2 Lakh to 5 Lakh per annum
DMLT Subjects – Basic Hematology, Microbiology, Clinical Biochemistry,Immunology, etc.
Top Job Areas – Private Clinics, medical labs, Government Hospitals, Colleges & Universities, Medical Content Writing, Military Services, etc.
The admission process is the same throughout the country and if you are willing to work at a higher post then choose a reputed institution. Once you begin preparing for the entrance exam, you might have questions related to the syllabus. To get a better idea or clarity regarding entrance exam tests, you can check the previous year's papers. This method might not seem remarkable as there are plenty of websites to offer DMLT entrance exam tests. This method will help you prepare in a better manner and clearing the exam.
DMLT Course Frequently Asked Questions
What is the full form of DMLT?
The abbreviation of Diploma in Medical Laboratory Technology is DMLT. This course is for students who want to specialize in the field of paramedical science.
What do you mean by the DMLT course?
The basic aim of the DMLT course is to train students in diagnosing patients and provide procedures against the prevention of diseases to improve the quality of our health care system. The students learn identification, inspection, testing of tissues, cells and, fluids of a human body.
What are the minimum eligibility criteria required to pursue the DMLT course?
The DMLT course aspirants must have scored more than 50% marks in 10+2 with Physics, Chemistry and, Biology as their major subjects.
What are the career opportunities offered after completing the DMLT course?
 After completing the DMLT course, the candidates will have many career opportunities as lab technicians in diagnostic labs, laboratory managers, and medical consultants, administrators at health care centres, trainers in academic institutions or, technologists. The diploma holders can also write journals, articles for news agencies or websites.
What is the average income of DMLT diploma holders?
As a fresher trainee, you can earn between 10,000 – 20,000 INR monthly when working as an executive in hospitals or laboratories. As a senior technologist, you can earn between 40,000-50,000 INR monthly. The government institutions offer pay scales between 30,000 – 40,000 INR monthly to the DMLT holders.
What is the course structure defined for the DMLT course?
The diploma in medical laboratory technology is a course of complete two years divided into four semesters. The DMLT course provides specialization in various subjects such as clinical biochemistry, clinical chemistry, radiology, genetics, parasitology, immunology, hematology, microbiology, etc.
Which colleges in India offer DMLT courses to the students?
The leading educational institutions of India which offer DMLT courses are –
Maharashtra University of Health Sciences in Nasik, Vardhaman Mahavir Medical College in Delhi, MR Arts and Science College located in Tiruchirapalli, Ganpat University situated in Mehsana and Baba Haridas College of Technology and Pharmacy situated in the capital city of India, Delhi.
Does the DMLT course offer any further specialization?
No, the course does not offer any further specialization in medical laboratory technology.
What is the average income earned by DMLT holders?
 The most popular job profile preferred by the diploma holders is Medical Lab technician. As a medical Lab technician, you will annually earn between 2,50,000 – 3,50,000 INR. The other job profiles include Lab technician, pathology technician or, medical writer. These jobs offer an average income annually between 2,00,000 – 4,00,000 INR.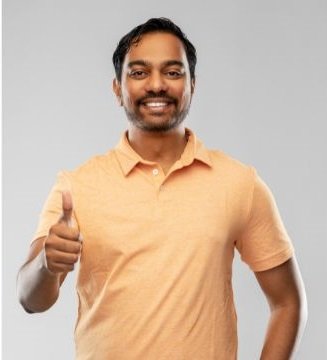 Rahul Kumar is a passionate educator, writer, and subject matter expert in the field of education and professional development. As an author on CoursesXpert, Rahul Kumar's articles cover a wide range of topics, from various courses, educational and career guidance.