MCA or Master of Computer Applications is one of the most lucrative courses. It comes with enormous job options. To pursue MCA, you have to complete your BCA with a specific percentage of marks. You need to be a science background with mathematics as one of the subjects in the 10+2 level. Most colleges offer this course to aspiring students. The mode of admission may depend from college to college. Some prefer to take direct entry to the course based on their performance in the examination. While other conduct entrance examination, to judge the capacity of the students.
Once you complete the BCA course, you can opt for MCA. Upon completion of the course, you can get lucrative jobs. MCA is considered to be a job-oriented course. As the world is slowly moving towards digitization, this course has ample benefits. If you want, you can move forward with this course. You can also try the PhD course for this subject. They will also open immense job options and opportunities to the candidates.
Career Options after MCA: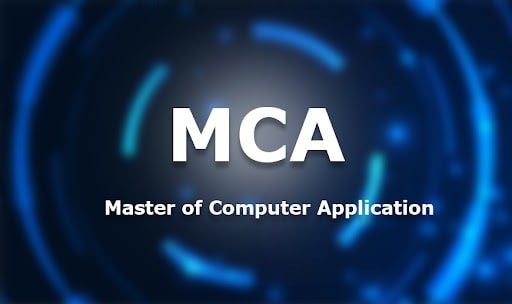 In this part, you will learn about the career options after completing the course. It is a two-year course with some interesting subjects. If you pursue this course, you will get to know everything about the subject. The lists are extensive but let us explore some of the best career options after this course.
1. Software Developer
It is one of the lucrative careers after the completion of the MCA course. If you love coding, you can opt for this course. Many big corporate companies also search for candidates who are well-versed in this subject. They are well-paid and have immense job opportunities. After completing the MCA you can become a good software developer.
2. Hardware Engineer
The role of Hardware Engineer is also open to the candidates who have completed their MCA course. As a Hardware engineer, you have to design and develop the physical parts of the computer. In this work, two things are required. One is creativity, and the other one is analytical thinking. Most Government and private companies always look to hire people with qualifications. They are much preferred and searched for. It is found that the demand for Hardware Engineer is pretty high in the present corporate world. This course can provide you with these job options.
3. System Analyst
The role of a system analyst is crucial. An analyst is a person who can provide you with perfect business solutions. It is one of the best career options after MCA. As a system analyst, you have to improve the present scenario by providing the answers. You may have to work with managerial aspects. It offers the best career options after completing MCA.
4. Data Scientist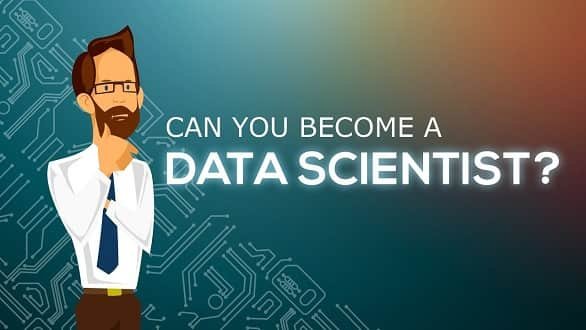 You must have heard about the data scientists. These are people who are from this educational background. As a data scientist, you have to extract experiences from the available data. You need to analyze the data by the use of different codes. You may have to predict the future of society by using the role of data.
5. Web designer and web developer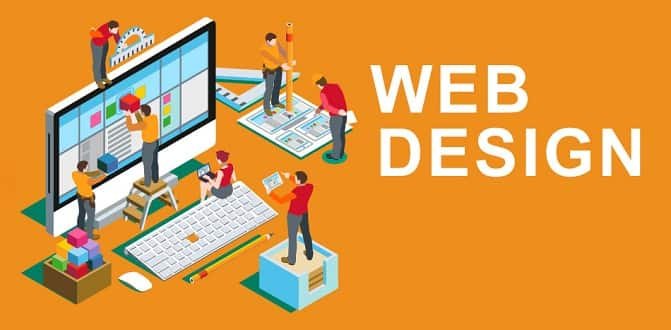 You must know that web designing and development is one of the best subjects in the present time. It is a never-dying career option after MCA. It will keep on increasing day by day. In this job, you have to design the whole website and look about its traffic. In the second part, you have to look at the functioning part of the website.  A website seems better after the work of the web designer.
6. Software Consultant
The role of a software consultant is lucrative and essential. You can get the chance to become a software consultant after completing MCA. Top-most clients and companies hire them to give a proper feedback about the site. As a software consultant, you may also get hired for a specific project or work. They are highly paid.
7. Troubleshooter
You can also become a troubleshooter who has the solution to every problem. You can pursue or choose this career after completing MCA. You need to have a thorough knowledge of the subject to follow the course. Most companies hire these people because they never want to get their work stopped in any situation. The work must continue. In case of any issues, the troubleshooters are engaged and allowed to intervene in the work.
8. IT Architect
It would help if you were well aware of the role of an IT architect in this work. He is an individual who designs and architects the whole project.  As an IT architect, you must be well-aware of the terms and whole subject. You can gain every information on the subjects while pursuing the MCA course.
9. Data Administrator
Data Administrators are people who design the database and maintain it. What is the role of a data administrator? As a data administrator, you need to know capacity planning, backup, and security of the database. This will help in knowing the subject in a much better manner.
10. Entrepreneurship
If you wish to become an entrepreneur, you must build your website and design it with the best technologies. It must be designed beautifully with sufficient information and data. You can also build a business from scratch. This will largely help you in this work.
11. Technical writer
The demand for a writer will never lower down. It will keep on increasing with time. So, if you have an interest in writing, it can be coupled with technology. This will assist in building a site along with your writings. This will help in earning money and fame at the same time. Writing is an art, but if you pursue the MCA course, you can get a better idea about the making of a website. Many people have started following this option. It is a great career option to become a technical writer.
12. Professor
You can also become a professor after completing the MCA course. This will assist you in teaching and spread the education among other students. You will get thousands of colleges and universities that offer this course to aspiring students. If you have the potential or the depth on the subject, you can become an eligible professor. It is much better if you have completed Ph.D course. This will widely increase your chance to become a reputed professor.
To become a professor, you must have a thorough knowledge of the subject. This will help in the better spreading the knowledge among the students.
13. Freelancer
The option to become a freelancer is always open. You can become a freelancer after completing the course. This will give you ample ways to earn money and enhance your knowledge. You will get the chance to interact with a different set of clients increasing your knowledge to a great extent. The life of a freelancer is interesting because you can get better exposure. Most companies look for freelancers who can help in designing the website with best the concepts. However, as a freelancer, your work will be to design and develop the website. You can start it after competing in MCA because, with this, you will develop new knowledge and skills. You must try to establish it work or while building the website.  The demand for a freelancer will never decrease in any situation.
What is the average salary of the candidates after completing MCA?
You must be eager to know about the salary structure of a candidate after completing the MCA course. It is seen that students with this qualification can start their career with INR 45,000 to INR 50,000 per month. It may increase depending on the company in which you are commencing the job. You must always try to get a job in a reputed company which will open better job options and salary structure.
This may increase with your skills and experience. However, in some cases, a candidate may have to start with INR 30,000 per month. With your skills and experience, the salary exceed to 1 lakhs per annum. Most MCA students get placement from the college through the campus interview process. The sky is the limit for an MCA professional. They can earn a lot of money.
Final Notes:
In modern time, you need to be cautious while selecting the best subject. It would help if you want go for the subject that has better job options. It will help you to do better in the future. MCA is one of the subjects that come with ample job options. It will give you broad scope. If you have passion and love for computers, you must  pursue the course after class 12. If you complete BCA, you can also complete MCA.
You will get many colleges that offer this course. You can take the chance to get admission to the best ones. MCA is one of the demanding and fantastic courses. It can give with the best knowledge about the subject. You will get  clear conception on the course.
Related Topics: