Are you from the science stream in 10+2? Well, you can pursue the course of B.Sc after 12. It is a traditional subject which can give you ample job opportunities. Bachelor of Science is an undergraduate course that gives you complete knowledge of a science subject. If you want, you can make a specialization at the undergraduate level. You can also take any of the science subjects as an honors course. This will give you complete knowledge on the specific subject.
The three-year course will teach you a lot of subjects. If you wish, you can also pursue the post-graduation course to complete the subject. Master of Science is possible only after completing the graduation level. You must remember that the Bachelor of Science is an academic course. You have to be from a science background to pursue the subject. The subject is designed for students who have a deep-rooted interest in Mathematics and Science subjects. This course will help in increasing the knowledge to a reasonable extent.
What can one do after completing B.Sc?
You must be eager to know about the things to do after completing the course. You will have plenty of choices after the course. You can also look for a job or can opt to pursue M.Sc. This will give you broad exposure. If you want to pursue with M.Sc course, you have to be an honors graduate. If you have chosen a specific subject like physics or chemistry or even biology, you have to complete M.Sc in that particular subject.
If you want, you can also get an excellent job in any company after completing B.Sc. Many companies look for science graduate candidates having proper knowledge of the subject. This will help the company to work in a much better manner with educated and qualified professionals.
Best Career options after B.Sc:
In this part, you will learn about the best career options after completing your B.Sc. All the options are plentiful and give you broad exposures in the field. Here is a list of career options you can select after completing the course. The course will provide you with the best job opportunities. It will be great to pursue the course and make a better career with these jobs.
In the following few lines, you will get a list of jobs you can take after completing the B.Sc course.
1. Enumerator
You can try to get a job for an enumerator after completing a B.Sc course. As an enumerator, you have to collect census data through the conduction of interviews by going door to door. Most Government bodies, agencies, and other bodies always look for skilled and experienced enumerators. In the present time, you can do this work through telephone or mails. After collecting the information, you have to submit the information to the supervisors. They will look upon the matter. The job of an enumerator is exciting and challenging at the same time. You can join this job after B.Sc.
2. Chemist
The role of a chemist is also associated with this course. Once you complete the B.Sc course, you can take the part of a chemist. As a chemist, you have to conduct experiments in the laboratory. You have to prepare and analyze solutions based on the investigation. You will also be responsible for handling organic and inorganic components in the lab. You will also be engaged with the work of concluding after the experiment. The role of a chemist is interesting.
3. Clinical research associate
You can also start your career as a clinical research associate. You have to conduct various clinical trials. You have to ensure and make it clear that the prescription for medicines is free of risk. You will also get the option to work in various pharmaceutical companies. This will open new possibilities and opportunities before you. You will also be associated with the task of data collection. In this case, you have to prepare the forms by collecting proper data.
4. Lab Technician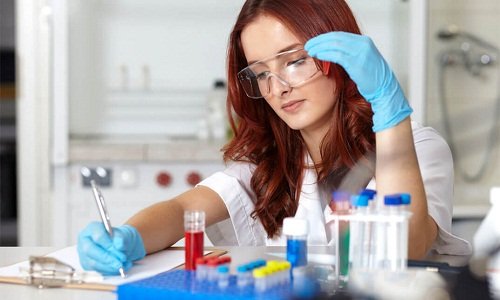 You can also opt for the job of a lab technician. As a lab technician, you will have to conduct various research works. You have to conduct various tests. You have to collect and label the samples and prepare a report based on your investigations. You have to make and prepare equipment records, clean and sterilize the equipment. The role of a lab technician is challenging at the same time.
5. Teacher
The role of a teacher is lucrative at the same time. It is another profession that will help in spreading the knowledge. As a teacher, you have to develop the curriculum for the course, make plans for the course. As a teacher, you will be engaged with the task of assessing the students. You will have to track the progress report. You have to attend various workshops and conferences of the subject. You need to have proper knowledge on the subject.
6. Biostatstician
You must have heard about this role. A biostatistician is a professional who will design the statistical research. You will be engaged to work in various pharmaceutical industries. You will have to design various diseases and other factors. You can work in various private or public sectors. You will have to prepare various reports on clinical trials. It is an exciting job that comes with immense options. You will love to carry out this work.
7. Research analyst
You must have heard about research analysts. As a research analyst, you have to be responsible for collecting and analyzing data for the specific organization. This will give you the chance to know the subject in a better way. You will be able to carry out immense research work. This will enhance your knowledge. For analyzing research work, you have to depend on various mathematical equations. It will help in concluding of a test to a great extent. Most people prefer to become a research analyst as it will help in better exploration of the subject.
8. Technical writer
You must have seen that companies look for writers who have vast knowledge of science. They are given particular preference. This will help in better knowledge the subject. You can select to work as a full-time technical writer in some companies or work as a freelancer. It will depend upon you which one you would choose. If you have a good grasp of the subject, it is excellent to go ahead with the job of a technical writer. You have to conduct your research work and write the topic accordingly. It is a great job.
9. Scientist
If you wish to become a reputed scientist, you need to come from a science background. It is also great if you have the essential degree of graduation from the science stream. Slowly you will try to finish the post-graduation course. This will open new doors in your career, and you can get engaged with the research work. As a scientist, you have to work and find out the conclusion for the subject. You have to carry out immense research work to find out the case. It will help in the enhancement of the knowledge, which is much excitement as a science student.
10. Consultant
Many people are also found to work as a consultant. To become a consultant, you have to be an expert in a specific field or area. In this job pattern, you may have to work for a specific company or work part-time basis or on a contractual job basis. You can also work on a short-term basis if the companies agree to pay handsome money after the work. As a consultant, your advice is helpful for the company. It is given much preference and importance at the same time. You can choose it as your career.
11. Technical jobs
If you are a science graduate, you can take the chance to work in any firm or company for technical works. This opportunity is always open before the candidates. You can initially start with this job and later shift to a better one. It will you give some experience in your career.
Salary structure of after pursuing B.Sc:
It will be good to know about the salary structure of the job. You can start with an average salary of INR 20,000 per month. It will increase with your skills and experience.
If everything goes well, you can reach a salary of INR 60,000 to 80,000 per month depending on the type of company. This is why it is always suggested to work in a reputed and branded company.
Final words:
With the emergence of many new subjects, people think it is useless to study science or complete graduation. But you must know that a science graduate will never lose its value. Till now, the subject has been widely praised and appreciated. The three-year course will create some immense job options for you.
You will have innumerable chances in your academic career. This course is widely recognized all over the world. It would help if you tried it to make a better future.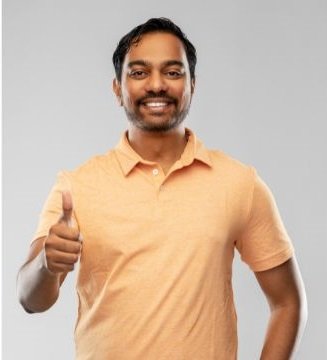 Rahul Kumar is a passionate educator, writer, and subject matter expert in the field of education and professional development. As an author on CoursesXpert, Rahul Kumar's articles cover a wide range of topics, from various courses, educational and career guidance.