According to the Indian constitution, "Everyone has the right to education", so taking education is essential for social and self-growth. Choosing which course doesn't matter, the thing that matter is to complete education within a definite duration from online or offline learning mode.
Previous Indian education was only dependent on classroom teaching and self-appearance. But today, the education system has been changed utterly due to the evolvement of skills. In India, various private institutes/universities/colleges offer classroom learning and distance learning through correspondence mode.
Furthermore, after the pandemic of COVID-19, the meaning of studies has changed, in which you have been forced to sit at home.In such a situation, online learning tools are becoming popular among students. Education institutions from around the world are accepting online teaching platforms to educate students.
E-learning or digital learning application has developed as a crucial source for every private institution, schools and colleges around the globe. Initially, it was very difficult to adopt this new method but today everyone is accepting it due to the development of technology.
The objective of online learning is not only to teach students but also to encourage students to learn extracurricular activities.The demand for online studying has increased rapidly in the last two years due to the pandemic.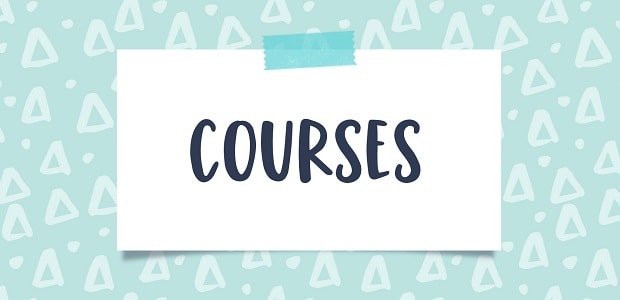 But it can't replace of traditional blackboard and chalk, as a written thing on the board helps you learn things quickly. It also ensures uninterrupted teaching ride, clarity in concepts and strategies to crack the semester which cannot be found in online learning. There are many advantages and drawbacks of opting for Internet-based courses. Here we are going to discuss both advantages and disadvantages of the online learning mode.
Advantages of Online Courses
1. Online courses offer flexibility
In any online course, you need not be well-dressed or need not be punctual with timing. You can study with whomever anytime when you needed. By doing online courses, you have much time to sit with family members, family and relatives. Even, you can do your favourite activity when you want. An online learning method is suitable for those students who are unable to attend regular classes. Parents having sudden transfers or busy with work schedules can choose online mode for their kids. Thus, they can be able to study from anywhere with ease.
2. Online courses are suitable
Another advantage of opting for the online course is that your mentors and the classroom will welcome you seven days a week. You also need not worry about activation for 24 hours a day.  Through online courses, you can get admission notes, discussions with fellow candidates, assignments, previous year papers, regular updates regarding tests, a list of important questions, group discussions, and so on. Not only this, but you can also make your schedule to complete the duration of the course.
3. Online courses create a learning environment
Studying in classrooms create disturbance and distraction because of noise and discussion of fellow students. While, the online learning model offers a peaceful environment, and gives you ease to study with your favourite person. Some children do not study without scrolling the web. The worldwide information and news you will get through online learning mode. Parents may also sit right next to their kids to attend online classes to learn new things. Internet-based courses are thoughtfully designed for every age group. Isn't it good to learn something else without going to educational institutions? Of course, yes.
4. Online courses offer technical skills
By doing online courses, you will get to know about various technical skills like how to browse the web? How to create resumes? How to use E-Mail and much more? Doing an online course is a beneficial factor to understand technology deviations. Today the internet is opening up a world of opportunities for your professional life. You can create your resume, meet new people from worldwide, plan a trip online, get the desired college, and find jobs in both the private and public sector and so on.
5. Online courses are affordable
You should be prepared to pay fuel expenses/ auto-rickshaw charges/ parking costs and variable costs for attending regular classes on campus. While online a class requires an Internet connection and PC. It is quite expensive to buy a PC and internet access but it is a one-time investment which helps you to increase knowledge. The online courses also reduce the cost of meals and real estate. Furthermore, all the study material and books are available online. This will also reduce the use of paper, thus beneficial to the environment.
6. Online courses promote visual learning
Many times, the concepts covered in the regular classes are wide, which are difficult to remember. On the other, an internet-based course ensures you learn things through visuals, graphics and pictures. If you're interested to know about a specific topic or concept then you can watch experts' videos. You must have heard that things are remembered quickly by listening and seeing. Every student has a different learning pattern and style. The internet-based courses offer a range of resources and a range of options as per your preference.
7. Online courses are well-organized
Online courses offer tutors and mentors to deliver concepts to students. There are numerous online tools like Podcasts, PDFs, videos that provide better understanding and great exposure of knowledge.
8. Online courses connect to the whole world
After the invention of the internet, a man has easily connected to the entire world within a few seconds. But there are many such regions in the world where even today there is no internet facility.The biggest advantage of the internet is that when the course is from Italy, that or Canada, you can do the course sitting at home. If you participate in online events, seminars and global studying days, you may make new friends, groups from another country. You will know about different traditions, cultures, currencies, dance forms, learning methods through the internet.
9. Online courses give priority to an individual
You can ask questions directly to the teacher via e-mail or chat. You need not wait for your turn for discussing questions and answers. There has been a lack of confidence among the students in offline classes, which can be reduced through online courses. You feel comfortable with the teacher or tutor in online classes and can ask questions without any hesitation.
Also Read: 10 Free Online Courses with Certificates in India
Disadvantages of Online Courses
There are various drawbacks of opting for online courses. Let's take a look:
1. Online courses create a distraction
One of the biggest disadvantages of online courses is distracting by social media notifications. The craze of social media has been increasing these days among youth. It's even more difficult to restrain yourself from opening a social media account while attending an online class. Additionally, Staring at the screen for long periods can lead to headaches and loss of vision. That's why teachers should make their class interesting and interactive to keep the students focused.
2. Online courses require you to be self-discipline
Another key challenge of online courses is self-discipline and time management. You might ruin your career if you don't manage time for online studies. Online requires self-discipline, proper time management and interest to understand the course prospectus. And this will happen only when you give priority to study instead of other things.
3. You are responsible for online courses
Talking about offline courses, teachers and tutors are responsible for providing notes, completing the syllabus and scoring good marks. But nothing good happens in an online course, it depends on you what time you are studying or how much syllabus is there. You should be punctual and be honest with your study time. Success will come faster if you're dedicated to your timetable.
4. Lack of good Internet connection
One of the most challenging aspects of an online course is a poor connection or lack of internet. Over the past few years, internet speed has increased in every nook and corner of the world. Even today there are many such towns, cities and villages where there is a lack of internet. There can be an interruption in learning without a steady internet connection for teachers and students. Poor connection or lack of internet is a huge loss for the entire education system.
5. Online courses take more time than regular classes
Distance education through online mode requires unnecessary time as compared to offline courses. To chat with your teacher or tutor in online courses, you have to type or mail, which is a waste of time. On the other hand, there is face to face interaction in offline courses and it is easy to understand.
6. Teacher Training
Online courses are based on digital forms and that will be difficult for various teachers to understand new technology. There are very few teachers who have a basic understanding of internet resources. Even, they have limited resources to conduct online classes. In such a situation, schools and education institutions are responsible to provide the latest technology to them.
Final Words
It is good to be updated with the increasing technology, but the old way of learning also cannot be forgotten. So, it solely depends on you what you choose an online course or an offline course.