Did you anytime regret or feel bad about not learning something due to lack of opportunity or time? You don't have to regret any more because we have online courses. Online courses have changed the fate of many people in India. Earlier, it was just classroom education, and people who were unable to step out of the house or those who were unable to find time out of their busy schedules could not improve their knowledge and skills. But now the world has changed completely. People in India can learn many different things with the help of the internet. And the same internet has made it possible for people to attend online classes from everywhere in India. You need not have to worry if a particular course is not offered in your city or your state. You can get yourself enrolled for an online course across any part of India and gain knowledge.
Many working people who have strict working hours will not be able to spare some time to enhance their skills. Because of that, many people are losing some better opportunities and promotions in their workplace. Along with that, there are many housewives, students, and retired people who wish to learn something new, maybe just like a hobby, but unable to do it just because of the important job they have at home. So, now with the help of the online courses, you can make your dreams come true. Without moving from your comfort zone, you can still learn something new and innovative. Most of the time, you will be able to find an institution that offers online classes at flexible hours. So, even timings will not be a problem for working people or students who want to learn something new apart from what they are already learning or doing.
List of Best Online Courses in India
So, if you also wish to learn something new and innovative from home, here is a list of some of the best and most popular online courses offered in India. Just go through the list and pick a course of your choice and get yourself enrolled today. In the end, you will not have to regret the chances that you did not take when you had a chance to do it.
1. GRAPHIC DESIGNING
If doodling is your thing, then you should check out the online graphic designing courses. Many people will be able to create some abstract designs with pen and paper. But if you want to get them into motion, then graphic designing is the right way. If you have no idea about Corel or photoshop, then you should get started today. There are many other graphic designing courses offered online. You can easily learn to design some amazing websites and many other things with the help of this graphic designing course. There is a lot you will be able to do when you graphic designing course. So, it is a course that you need to consider.
Udemy: Udemy is one of the best places for learning graphic designing online. The course covers:
Photoshop
Design Theory
InDesign
Illustrator
Logo Design
Branding
You will receive a certificate on completion of the course. For more details, you can check out the below link.
Link: https://www.udemy.com/
2. PROGRAMMING:
If you are already into the programming side and want to enhance your skills in programming, then an online programming course can be a good choice. There are many workplaces where you get promotions and better pay based on the programming languages that you know or when you have updated yourself with the latest programming languages. Here is a great opportunity for you.
Coding Ninjas: For programming courses in India, you should check out Coding Ninjas. It is one of the best places for learning from a beginner level to expert level coding. You can start from C and C++ foundation courses and learn up to Java, Python, and many other latest programming languages. If you are looking for a career based track, you will also be able to find one with them. Each course will last between four months to six months or even longer, depending on the course that you are choosing. You will receive a certification on completion of the course. It has more than 10K students for each course.
Check out the link below for further details:
Link: https://www.codingninjas.com/
3. COOKING CLASSES:
Who does not eating some yummy food? Especially Indian cuisine is loved by people across the world. If you are someone who loves cooking and would like to experiment with different kinds of dishes, but you don't find any time to step out of the house, then go for online cooking classes. You can easily keep all the ingredients ready and start learning the course sitting at your home.
Ayesha's Kitchen: Here we have Ayesha's Kitchen for the cooking classes. She offers several classes for cooking. You will be able to learn how to cook like a professional chef in just a few seconds. She will teach you many cooking patterns, and by repeating these patterns, you will be able to prepare hundreds of Indian dishes like a pro. The best techniques of tempering, browning, and the best spices for the best aroma can be learned from this online institute. She even offers you offline classes, as well. The classes are offered at a very reasonable price, and hence you will be able to enrol into it.
Here is a link for further details.
Link: http://www.ayeshaskitchen.com/online_cooking_class
4. PHOTOGRAPHY CLASSES:
Even a kid will be able to click a few photographs these days. But if you wish to click photographs like professionals, then you will have to learn it from the professionals. Many young children love photography, and if you wish to learn photography like a hobby in your spare time, then just go for online photography classes. As you are leaning it just as a hobby, getting started with the basics or foundation of photography is a good idea.
Indian Institute of Photography: This is one of the best places for you to get started with your hobby. The online photography class was introduced recently by this institution, and it is a three months course. You will be taught about the basics of photography, how to use a camera in the right way, visual literacy, how to click pictures in natural lightings like a travel photographer, and many other things that can be learned here. You have one to one interaction and the best professional tutors. The online course material can be accessed 24/7. You can download the content anytime you wish and lifelong suggestions and tips from your mentors. You receive a certificate from IIP after completion of the course.
Click the link for further details.
Link: https://www.indianinstituteofphotography.com/foundation-course.php
5. CREATIVE WRITING:
Do you like writing? Can you weave stories very easily? Many people spend a lot of time sitting at home and not knowing what to do. Some of them have a habit of scribbling stories on their notepads, something that came out of their creative mind. But they have no idea about how to put it creatively so that it becomes worth printing and reading. Creative writing is not just for those who can weave stories, but also for those who have good knowledge of English. You will be able to make a career in freelance writing if you can brush your language. If you are unable to go out and join a course, then check out the online creative writing classes.
Symbiosis: Symbiosis is a center for distance learning and they offer several online courses. Their Diploma in Creative Writing in English (DCWE) is one of the best courses for those who wish to nurture their aptitude and polish their writing skills. Upon completion of the course, you will be able to write in different forms and different genres without any hesitation. You can become a freelance journalist if you have any interest in doing so. It is a one year course and you will receive a certificate from Symbiosis after completion of the course.
For other details about fee and eligibility, you can click the below link.
Link: http://www.scdl.net/distance-learning-diploma-in-creative-writing-in-english.aspx
Also Read: How To Become A Writer In India
6. FOREIGN LANGUAGE COURSE: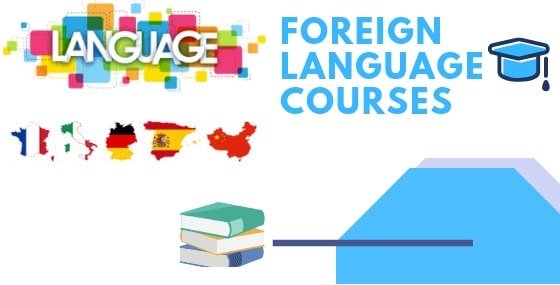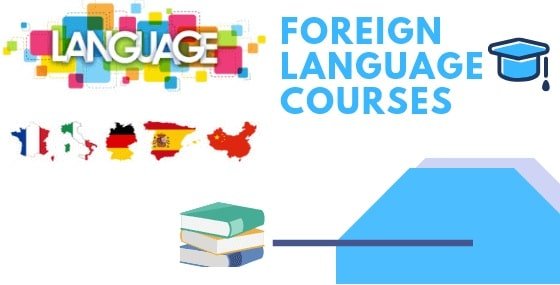 If you always had an interest in learning a foreign language and could never fulfill your dream, then now is the time to do it. You can learn a new language in a relatively new method of online classes. Yes, if you are working and you need to learn a foreign language because you have several foreign clients, then the online class is the right choice. Housewives who are about to move to a foreign country with their family can spend their free time learning the language of the countries where you are going to move. Whatever is the reason for learning a foreign language, online classes are a great way to do it.
Bhasha Profs: Bhasha Profs is an online platform for learning different foreign languages. It is a one-stop solution for learning Chinese, Dutch, French, Korean, Japanese, Spanish, German, Russian, Portuguese, Italian, Swedish, Norwegian, and other languages of your choice. They are tied up with professionals in a foreign language and arrange online classes. They also offer pen drive classes and classroom sessions as well. You can start from basics and reach a proficient level with just online classes. You can get the complete course details from the below link.
Link: https://bhashaprofs.com/allavailablecourses.php
IGNOU: Indira Gandhi National Open University is another good place for learning Spanish. They offer Certificate In Spanish Language (CSL). It is a six months course and can be completed in two years. There is no age requirement for it, but you need to be 10+2 to take up this course. You will receive a certificate upon completion of the course. If you need further details or want to register for the course, then check out the below link.
Link: http://ignou.ac.in/ignou/aboutignou/school/sofl/programmes/detail/269/3
7. CYBER SECURITY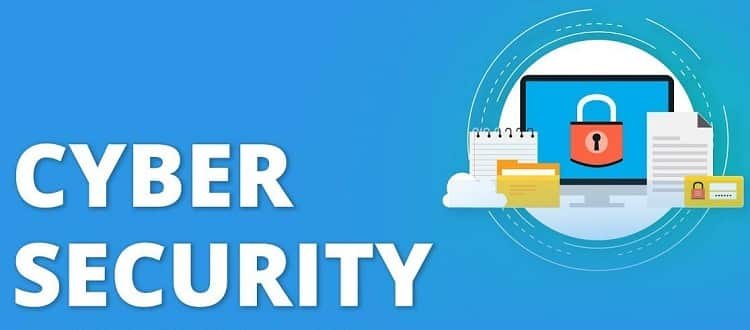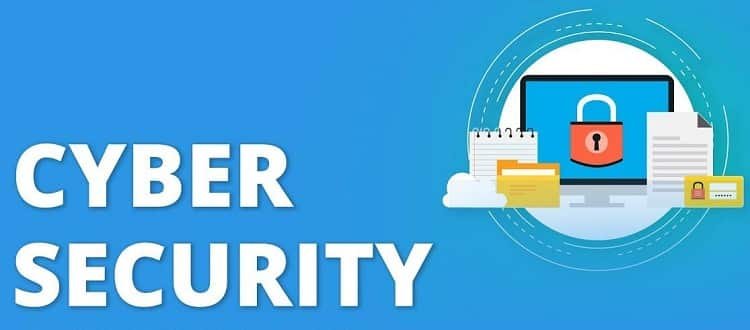 If you are looking for an online course that can help you build a career in the cyber world, cyber security is the right choice. There are many people out there who are misusing the cyberspace and entering into the private space of others. There is no end for the internet and so for the people who hack into other accounts. There will be a huge demand for people with knowledge of cyber security. It is very easy to gather some basic knowledge from the internet. But having a professional guide you through the concepts of cyber security is entirely different. So, if you wish to make a career in cyber security, then take up a cyber security course online.
Jigsaw Academy: Jigsaw is one of the best and top-rated institutes that provides the best online courses. It is very popular for the Master Certificate in Cyber Security Course (Red Team) course. No institute offers this course in entire India. It is 600 hours course and you will get even a placement guarantee when you take up this course. You will be able to learn different kinds of tools related to cyber security and you will get details about all the updates about cyber security. A certificate is provided by Jigsaw after you finish the online course.
Also Read: How to become a cyber security expert in India
Check out the fee details and more information about the course in the link below.
Link: https://www.jigsawacademy.com/master-certificate-in-cyber-security-red-team/
8. MOBILE APP DEVELOPMENT
Mobile App is one of the most common words that you use daily. When you last open any website on your computer or laptop to buy something online? Most of you might have no idea about when you did it last time as well. You will be able to find a mobile app for everything and anything on your smartphone. They are developed especially for smartphones and hence you can use them very easily. They have the best interface for easy access even on a small mobile screen. When there is an app for everything, there will be high demand for mobile app developers these days and in the coming future as well. So, if you like app development, then take up an online mobile app development course.
Edureka: Edureka is one of the most popular online platforms for offering different kinds of online courses. Their Android App Development Certification Training Program is one of their popular courses. This is a Google certified program and hence you will be able to learn a lot from this course. For those who cannot attend online classes on weekdays, they offer special weekend courses. So, if you are busy on weekdays, then take advantage of their weekend courses. It is suitable for both professionals and students who wish to make a career in app development.
Check out more details about the course at the below link.
Link: https://www.edureka.co/android-development-certification-course
Apart from the eight online courses that are listed above, you can even enrol yourself into Human resource management, Film Making, Online MBA, IT courses, dance, and there are even courses for passing competitive exams. The demand for online courses is growing every single day and hence you will be able to find an institute for every course that you wish to learn from home. You will be able to get training from the basic level to an expert level. The timings of the classes can also be adjusted according to your feasibility if there is any chance. Most of the institutes that offer online classes understand the requirements of the people and they arrange for weekend classes as well.
So, take advantage of every opportunity that you have now so that you will not have to regret it at a later stage in your life. Learning from home is the best way to enhance your skills with the help of the experts in the field you are choosing. So, find the right course and the right institute and enrol yourself today!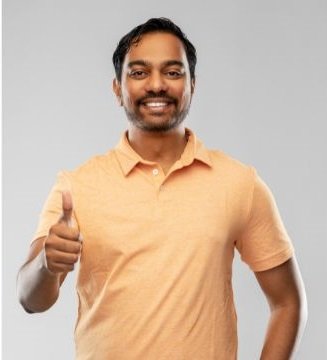 Rahul Kumar is a passionate educator, writer, and subject matter expert in the field of education and professional development. As an author on CoursesXpert, Rahul Kumar's articles cover a wide range of topics, from various courses, educational and career guidance.