Interior designing is a field which enables you to give free reign to your creative talents. Interior designers are specialists in enhancing the look of a built space in residential as well as commercial buildings. Apart from improving the aesthetics of the interior environments, interior designers also ensure best utilization of the available space. Interior designers plan layout, architecture, colour schemes, decorations and furniture design of the built up environment so that it has a right blend of utility and aesthetics. The interior designer fulfills a number of tasks such as site inspection, space planning, drawing design, layout designing, purchasing materials as per the design and communicating with the clients at every stage of the project.
These are the courses you can pursue if you want to become a professional in the field of interior designing.
Bachelors Degree
There are multiple Bachelors Degree courses in interior designing. The different bachelor courses have been mentioned here.
B.Sc Interior design is a 3 years course. Apart from B.Sc, BA Interior Design course of 3 years duration is also offered by many universities. Bachelor of Architecture Interior Design and Bachelor of Interior Design offered by CEPT are both of 5 years duration. BA Interior Architecture and Design is yet another BA course in interior designing with a duration of 3 years. Bachelor of Design (B.Des.) is another interior designing course with a duration of 4 years.
Diploma
Diploma in Interior Design and Diploma in Interior Design and Architecture are the two main diploma courses in the field of interior designing. The duration of the diploma course can be 1-2 years.
Certificate
Certificate courses are very short duration courses lasting 6 months to 1 year. Certificate in Interior Design and Certificate in Interior Design and Decoration are the main certificate courses offered in interior designing.
Eligibility
In order to be eligible for the interior design courses, you need to have passed 10+2 from a recognized board in Science, Commerce or Arts stream. For Bachelors of Interior Design offered by CEPT, you must have passed 10+2 with PCM as the main subjects. Many institutes offering interior design courses also require the students to have Physics or Mathematics in Class 12th in order to be eligible for applying for the courses. The minimum marks required in 10+2 is usually 50% but can vary from one institute to another. The same eligibility criteria is applicable for diploma and certificate courses.
Admission process
There are several entrance tests for admissions to reputed colleges offering interior design courses. NATA, AIEED, NID, CEED and CPT are the major entrance exams for admissions to interior designing courses. You can also appear in State entrance tests and entrance tests conducted by specific institutes to get admission in an interior designing course.
Admissions are granted on the basis of the marks obtained in the entrance test and marks secured in the board examination.
Pattern of the exam
The entrance exam pattern varies but the core elements are same. Quantitative analysis, English comprehension and communication skills are tested in the entrance exam. Questions testing the creative skills, reasoning power, general knowledge, problem solving skills and design sensitivity of the candidates are also asked in the entrance exam. The questions need to be answered within a specific time period.
You need to possess some basic skills in order to study interior designing. These include analytical abilities, drawing skills, scientific aptitude, ability to grasp technical details, sense of colour, visual sensitivity and communication skills.
Syllabus
The major subjects that are taught to the students in an interior designing course have been listed here.
Design theory
Design Practice
Technical drawing
Research Strategies and Design Process
Freehand drawing and Geometric construction
Construction technology
Design technology
Materials and finishes
Principles of Interior designing
Colour theory and techniques
Art and graphics in interior designing
Computer applications
Material purchase
Interior construction
Furniture and furnishing designing
Interior construction
Model making
Portfolio designing
Basic photography
Estimation of cost
Product semantics
Entrepreneurship development
Communication skills
These are the core subjects of any interior designing course regardless of the course format.
Masters in Interior designing
Graduates in interior designing can specialise in particular sub-fields of interior designing. MA, M.Sc and M.Arch courses are offered in interior designing. The duration of a masters course in interior designing is usually 2 years. Apart from masters, PG diploma and PG certificate courses in interior designing are also offered by many institutes.
There are many disciplines in interior designing for specialisation such as building design, landscape design, lighting design, interior architecture design, design for public spaces, urban interior design, furniture design, sustainable design and technology, design innovation, product design and many more.
Fees structure
The course fee for Bachelors courses of 3-4 years duration can be anything between 3 lakh to 20 lakh INR depending upon the college. Diploma and certificate courses cost less as compared to the conventional bachelor courses. Government aided institutes charge lesser fee as compared to private colleges.
In case of masters degree, the course fee can be anything between 20,000 to 4 lakh INR depending upon the field of specialization and college.
Job opportunities
Interior designers have a lot of options to become successful professionals. Interior designer can choose to work in an interior designer firm working on commercial and residential projects. The job profile is interior decorating the residences, offices, restaurants, shops, malls and other spaces as per the project taken by the firm. The interior designer can also opt to set up his/her own private interior design practice working for diverse clients as per his/her preference. Private practice provides a lot more scope to implement your own creative ideas besides working as per your own pace. You are also your own boss. It is also a good course for housewives.
Furniture designer is also an appropriate career pathway for an interior designer. The knowledge regarding furniture design imparted by the interior design course can be put to good use by either working with a furniture manufacturing company or setting up your own boutique. Everything from designing furniture as per the client's tastes to arranging furniture at homes, offices and other built areas to use space properly and enhance the aesthetics are done by a furniture designer.
Product designer is another good career option for an interior designer. Interior designers have a good knowledge about a plethora of products and can use the knowledge to become product designers. They can design all kinds of products used in interior decor such as curtains, rugs, artefacts, showpieces, lights, clocks, etc.
Interior designer can also deal exclusively with interior elements by gaining more knowledge about various elements present in an interior space. These include flooring, ceiling, electrical fixtures, paneling, painting, plumbing, etc. The specialist knowledge of an interior elements designer helps the clients in selecting the best materials and the best designs for the interior elements.
Interior designers also have a huge scope in set or stage designing. They can use their creative talents to design eye catching stages for weddings, concerts, award shows and other events. Set designers for TV shows and movies are also very much in demand, thereby providing a good job opportunity for interior designers.
Interior designers can also take up jobs in government departments such as Municipal Corporations, Town Planning Departments and PWDs.
Interior Design Course Frequently Asked Questions
What is the minimum eligibility criterion to pursue Interior Design Course?
You need to complete your higher secondary study (class 12th) from a recognized board/ sanction institute with a minimum of 45% to 50% marks. Apart from this, after the completion of the 10th, you can also pursue a diploma in interior designing.
Is it possible to pursue the online Interior designing course?
Yes, of course, you can join online whenever you want. There are lots of institutes that provide full accessibility on mobile. You just need to understand the basic concepts of interior design. The online course offers class meeting, regular sessions and experiments. Infect, such types of institutes serves a valid scorecard that can help you to get a headstart.
Do interior Designers need mathematic?
If you want to pursue interior architecture then you will have to study mathematics. The interior architecture needs technical knowledge that why math is only important for this course. Otherwise, you don't need to prefer the mathematic subject.
How to apply for an interior Design Course?
Firstly, you need to prepare for an entrance exam. Besides of applying process, you need to appear for a design aptitude test and after that submit your eye-catching portfolios. Some of the popular entrance exams are – IIAD Entrance exam, NID, Pearl Academy Entrance Exam, GD Goenka GAT and more.
What are the UG options in the Interior Design course?
If you are an undergraduate student then you will choose one of the following bachelor courses in interior design – B.Sc in Interior Design, Bachelor of Interior Design, UG program in Interior Design, B.Des in Furniture and Interior Design and more.
Is it true that interior design in high demand?
Yes, the demand for Interior designing is still on its way to development. Once you complete your course, you are getting hired by top-notch companies. Infect, you can join professional decorating companies to showcase your talent and proof yourself. Just work on your skills and be creative as much you can.
Do I expect the lucrative salary packages from Interior Designing Course?
You need to join a reputed and affiliated college to get lucrative salary packages. After all the salary packages depend on the level of degree and your academic position. If we talk about the starting salary then it is approx 2.4lac to 4lac per annum. Your growth level and experience will increase your salary. Moreover, you can multiple job role according to your degree.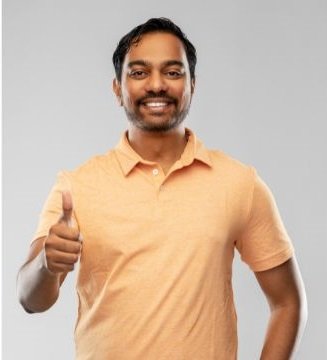 Rahul Kumar is a passionate educator, writer, and subject matter expert in the field of education and professional development. As an author on CoursesXpert, Rahul Kumar's articles cover a wide range of topics, from various courses, educational and career guidance.