M.Sc IT and MCA are two courses that many candidates pick after they are done with their graduation. Hence you will get a chance to pick between the two when you are in your under graduation college. However, one still has to get a lot of information on what MCA and M. Sc IT is all about. After all, the two courses feel and have similar kinds of structure. Even the things that you study under M. Sc IT and MCA are quite similar. Therefore, you must be able to draw a vivid line between the two when you wish to compare them.
As we realize this kind of need is there amongst many students, we tried working with some experts that know about both of them. Today we are offering you our brief work to compare both MCA and M.Sc IT. After that, one will indeed be able to choose the one they think will be the best course for them and their future. We tried to divide our work into specific and easy to understand sections so that you quickly know what we are talking about. Let us now study everything about MCA and M. Sc IT courses below –
Difference Between M.Sc IT Vs. MCA
| Aspect | M.Sc (IT) | MCA |
| --- | --- | --- |
| Full Form | Master of Science in Information Technology | Master of Computer Applications |
| Focus | Emphasizes a broader range of IT topics, including software development, networking, and data management. | Focuses specifically on computer applications, software development, and system management. |
| Curriculum | Typically includes a mix of theoretical and practical courses in various IT domains. May include elective courses based on specialization. | Emphasizes programming, algorithm design, database management, and software development. |
| Specializations | May offer specializations in areas such as cybersecurity, data science, artificial intelligence, etc. | Specializations may include software development, systems management, and networking. |
| Admission Criteria | Typically accepts graduates from various backgrounds, including computer science, information technology, and related fields. | Generally requires a bachelor's degree in computer science or a related field with a strong focus on mathematics and programming. |
| Job Opportunities | Opportunities in a wide range of IT roles, including software development, data analysis, system administration, and more. | Primarily focused on software development roles, systems management, and IT consulting. |
| Research Orientation | May include research-oriented courses, but the emphasis is often on practical skills and industry relevance. | Generally includes a research project as part of the curriculum, promoting a more research-oriented approach. |
| Duration | Typically 2 years. | Usually 3 years. |
| Internship/Project Work | May include an internship or project work, depending on the program. | Usually includes a significant project or internship as part of the curriculum. |
| Academic Focus | Balanced focus on theoretical knowledge and practical skills. | Strong emphasis on practical implementation and real-world applications. |
| Career Paths | Offers a diverse range of career paths in IT, including development, analysis, and management roles. | Primarily leads to careers in software development, system administration, and IT management. |
Why Must One Choose MCA?
A course in MCA, which stands for Master in Computer Applications, is a rewarding course that will allow you to build a good career. Like many Master's courses in India, an MCA is also a three-year-long course that will help you become an expert when it comes to Computer Applications. It is a good program that focuses a lot on grooming and strengthening the students' software skills that take it. For the corporate IT sector, this is one of the few courses which will help you enter the arena and build your life very well.
However, before you choose the MCA course, you should be well aware that the entire program will focus on implementing the Programming Languages. Other than that, the MCA curriculum is also deeply focused on enhancing the students' IT skills. The entire course is well stretched into five different semesters in the span of two and a half years. The rest half of the final year, i.e., the sixth semester, is well dedicated to internship projects and industrial training for the students.
With this, the students get to learn many things that they can only learn by entering into the field. With MCA, you will have fair chances of a promising career for sure. You must choose MCA if you are willing to build something that will help you remain stable in the corporate IT sector for sure.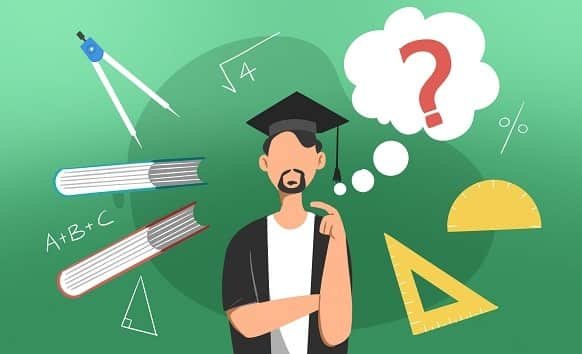 Advantages of doing MCA:
MCA is indeed one of the best courses that you can go for. therefore, we have tried to list all of its advantages below –
All the doors of the IT industry will get opened once you finish the MCA course. Besides being a course that will allow you the full scope of learning about many Computer Applications, MCA also offers a lot of job opportunities. Many people choose to become a few of the following once they are done with the prestigious course of MCA:
System Analyst
Software Consultant
Troubleshooter
Technical Writer
Software Application Architect
Web Designer
Web Developer
When compared with the graduates of M. Sc in IT, graduates of MCA have a better edge. This is because the modules of the course also include many management modules. Thus, MCA students are known to build managerial skills in them, which helps them a lot when they work for an organization. After all, one has to have good communication and other skills that every manager has to become more accountable. There are few employers as well that prefer MCA graduates in their programs only. However, this particular aspect can differ from organization to organization, and one will have to know things beforehand.
Many MCA graduates have Mathematics in their background, which is why they have amazing problem-solving skills. Other than that, many universities also offer you an MCA course only when you have a BCA background. Because of this, you give a better offering in your resume as you look and appear more consistent when it about your career choices. Other than that, with mathematics, one also develops the skills needed a lot when it is about Computer Applications. Hence, students of the MCA course are truly the problem solvers that help the IT industry flourish.
Compared to software engineering, MCA is a well-built course that helps you gain a lot of knowledge on Computer Applications without being too advanced. Hence, we have known how MCA students get jobs that help them build a quite stable career without being as tough as an engineering course. This opens many doors for the IT students and is truly rewarding for all those who wish to work in the IT industry and have job roles, as we have defined above. An MCA course is what many students are picking these days. If you are also thinking about it, you should surely give it some thoughts.
A few problems that one can have with the MCA course
MCA is surely a longer course when compared with M. Sc in IT. Therefore, people tend to choose M. Sc IT over it because of the shorter span of it. Other than that, we have also seen that when compared with M. Sc IT, an MCA course is surely more expensive. Because of this, one has to think about his/her financial state before they hop into the journey of this Master's course. MCA being expensive is one of the reasons why many people choose not to do it. However, compared with engineering, MCA is still less expensive, yet one needs to consider the fees.
Another thing that we wish to put up is that many well-known universities will offer you the best job opportunities as you finish your MCA course. However, it has been a trend that these universities now accept only BCA graduates. Therefore, if your undergraduate background is different, you might have to go to other universities that were not on your choice list. Additionally, we have seen how the MCA course has been structured to build knowledge of Computer Applications in an individual. Therefore, those who are not aware of computers' basics might start finding it a little difficult.
Why Must One Choose M. Sc IT
The IT in the M. Sc IT stands for Information Technology. Hence, it would surely be clear to you that this is the course that will help you become a professional in the IT industry. Other than that, the M. Sc IT course is comparatively shorter than MCA. M. Sc is a two-year-long course. Because of this, the graduates of M. Sc IT get an extra year. We have seen students using this year by getting short employments and internships that allow them to work well when they settle. These are the opportunities that also help them build a stable career.
There is a huge demand for M. Sc IT candidates when it comes to the Security Agencies and Web Developing Agencies. We have also seen many small scale businesses coming up that will help you get a well-paying job in your city without needing to move a lot. In the M. Sc IT program, candidates have a chance to build their theoretical and application knowledge. Many students also try moving into the research fields when they pursue M. Sc IT. The subjects of the M. Sc IT program are almost similar to that of MCA. But in M. Sc IT, students are supposed to submit their thesis and a project in the end.
Advantages of doing M. Sc IT:
The best thing about the M. Sc IT program is that it has a shorter span. Because of this, you are only meant to put up with two diligent years. After that, the students are given the opportunity to work with different businesses in their IT department where they can hone their skills of the knowledge of computers. Other than that, the course will help you bring out the best in you and learn everything in a precise yet highly accurate manner. This is something that will help you a lot in the longer term as your career builds, and you move forward in your life.
There are different job profiles that a graduate in M. Sc IT can pick. However, the ones that are most popular are the ones that we have tried today to mention. These job roles are given below –
IT Consultant
Network Administrator
Security Agencies
Security Expert
Interface Engineer
Computer Programmer
Tracker
Network Analyst
With such opportunities being given to you, you will undoubtedly find the job where you will fit in the best and boost your skills to an amazingly higher level.
Many candidates who are done with their M. Sc IT degree course try going for research. In the research, they continue to study more about IT. Most of them also choose a particular subject while they go for the M. Sc IT course. Other than that, many candidates of the M. Sc IT course are also known to become professors as well as teachers in many institutions. As they do that, they develop a fine reputation in society. You will also see how you get the opportunities of becoming an educator near you without moving to other different places.
Other than the advantages of an M. Sc IT course that we mentioned above, we also like how this course is comparatively less expensive. Furthermore, as there are many government institutions that offer this course, one has the chance to go to an institution that will ask for even lesser fees. This way, even when a candidate's financial situation does not allow, he/she can still pursue M. Sc. IT can realize their dreams of working in the IT industry. With this, you will get the chance to build what you have wished for all your life.
A few problems that one can have with the MCA course
As the course is two years long, there are a lot of students that can miss out on the knowledge. Hence, one has to be completely focused on learning the concepts being taught in the M. Sc IT course. Other than that, since M. Sc IT does not usually have business modules in the syllabus, the graduates of M. Sc IT may lack managerial skills. Or we can say that they will have to find other resources out of their institution to acquire such immensely requisite skills. If the management modules were added, the M. Sc IT course would have been quite fantastic.
We also see how the M. Sc IT course does not include a semester that offers internship projects and experience opportunities. Therefore, one will have to look them up by themselves. Nonetheless, the job opportunities offered by both M. Sc IT and MCA are quite amazing. But some organizations prefer MCA graduates as they spend an extra year learning everything about different Computer Applications. However, if you build a good experience, you will get good job opportunities. Hence, one should never believe that the job opportunities in M. Sc IT are lesser.
Conclusion:
After realizing the need for a comparison between both M. Sc IT and MCA, we decided to bring our work, which we did under the guidance of different course experts. When it comes to which one will work better for you, we would ask you to go through everything about the courses, be it the advantages and the problems that one might face with a particular course. Because of this, we have tried to bring a lot of things and many different essential information pieces for you. As you read all of it, you will surely know where your interest lies. With that, you will also be able to move forward. All the best for a fantastic career!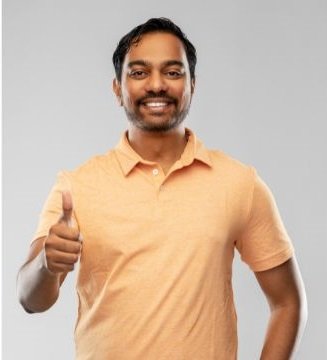 Rahul Kumar is a passionate educator, writer, and subject matter expert in the field of education and professional development. As an author on CoursesXpert, Rahul Kumar's articles cover a wide range of topics, from various courses, educational and career guidance.