Earlier, it was quite easy to get a job after you complete your graduation course. But now there are several graduates available and finding the right job that pays you a good salary is very challenging. This has made people pursue master's degrees. Having a master's degree will not just help an individual to get a job, but it is also a factor based on which your salary is decided. So, this is encouraging a lot of students to pursue a master's degree before they start their job search. Many working professionals also enrol themselves in a Master's degree to grow in their careers. The two most common master's degree courses are M.Phil. and MSc.
Many people are confused about which is better for them and will help make their career. If you are also having that doubt, then it is always good to compare the courses and know their differences. Here we have come up with a complete guide that helps you differentiate between M.Phil. and MSc.
What is M.Phil.?
Master of Philosophy or M.Phil is a post-graduation program that is pursued after you complete your master's degree. Students from any stream can enrol themselves in the M.Phil program, but you should make sure that the subject that you are choosing for M.Phil is part of your Master's degree. That will be very helpful for your course as M.Phil is more of a research-based course than the coursework. You can choose from Law, Teaching, Science, Commerce, or even Humanity.
As a student of M.Phil, you will have to conduct some researches on the field or subject of your choice. The research need not have to an original subject; it can be a replica of research conducted by another scholar. But you will have to make sure that you quote your finding in your thesis and present it to the examiner. After the successful completion of M.Phil, you will get eligible for pursuing a Ph.D. course. Usually, M.Phil is a two-year course.
You should have at least 55 percent aggregate marks in your master's degree in the subject in which you are planning to pursue M.Phil. The selection process is based on the entrance test conducted by the university. Once you clear the entrance test, you will have to undergo a personal interview, and based on your performance; you will get selected.
What is MSc?
Master of Science or MSc is another good course that can help you get a better job and high perks. It is a post-graduation course that is offered in different subjects like Chemistry, Biology, Physics, Botany, Microbiology, Mathematics, Environmental Science, Life Sciences and Food Sciences as well. The list of the course that you can pursue as part of your MSc course is huge. You will be able to gain both professional knowledge and scientific knowledge as well, with the help of this course.
You will be able to gain advanced knowledge, both theoretical and practical knowledge on the subject that you are choosing. It will be very helpful if you choose to pursue MSc in a subject that chose as a specialization in your graduation. You should have a bachelor's degree in Science if you wish to pursue MSc. You need an aggregate of 55 percent to 60 percent from a recognized university in India. But this percentage depends on the university or college that you choose or get enrolled in. It is one of the most popular post-graduation courses in India.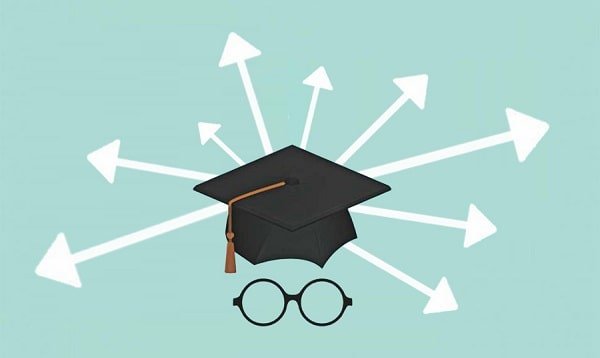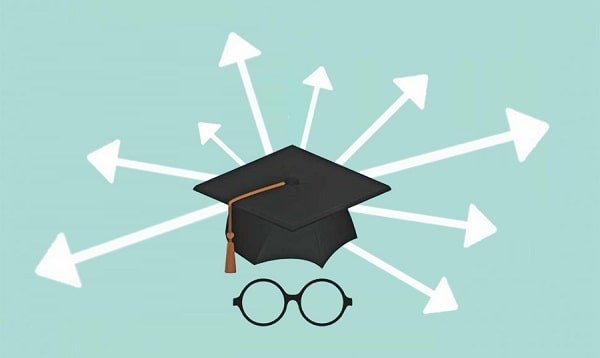 Quick Comparison Between M.Phil and MSc
| Aspect | M.Phil | M.Sc |
| --- | --- | --- |
| Full Form | Master of Philosophy | Master of Science |
| Degree Type | Postgraduate | Postgraduate |
| Duration | Typically 1 to 2 years | 2 years (may vary based on the program) |
| Focus | Research-oriented | Coursework with some research components |
| Admission Criteria | Usually requires a master's degree in a related field | Bachelor's degree in a relevant field |
| Curriculum | In-depth research on a specific topic | Coursework, labs, and a research project |
| Thesis/Dissertation | A significant part of the program, often required | May or may not have a mandatory thesis |
| Career Path | Academia, research, policy analysis | Diverse options, including industry, academia, research, and more |
| Common Fields | Humanities, social sciences, sciences | Sciences, engineering, mathematics, social sciences, and more |
| Degree Hierarchy | Generally considered higher than M.Sc | Considered a step before a Ph.D. |
| Scope for Further Study | Can lead to a Ph.D. program | Can lead to a Ph.D. program or employment |
Course Duration:
An important factor that can help you know the difference between M.Phil. and MSc is the duration of the course.  You will be able to decide better when you are sure about how many more years before you get yourself the right career.
M.Phil is a course of two-years, and you will be given three years for the completion of the course. This is more of research work. One year of the course is coursework, whereas the other year is for research and paper submission. One more year is given for the submission of the research papers.
MSc is two years. It is more like a classroom course, and there will not be any research papers involved in it. It will not take more than two years for the completion of the course. You will be able to choose between full-time, part-time, and online MSc courses as well. Many working professionals opt for MSc to grow in their career, and so these part-time or online courses can be very helpful for them.
Assessment Mode:
These two courses have different assessment mode for each of them. Coursework is common for both M.Phil. and MSc courses. But the second stage of assessment is the thesis for M.Phil. But when it comes to MSc, exams are conducted semester wise or year wise to access the skills of the student before they are awarded the MSc degree. MSc is equivalent to a post-graduation degree, whereas M.Phil. is treated as an advanced researched-based degree. This is considered as a stepping stone for your Ph.D. program.
Fee Structure:
The fee structure is an important factor to consider when looking for the differences between any two courses. You will also be able to decide whether you will be able to take up the course or not. Some universities offer a stipend, while a few colleges and universities offer scholarships to the students.
The course fee for M.Phil. is around Rs 40,000/- to Rs 50,000/- per annum and the fee for MSc is between Rs 30,000/- and Rs 50,000/-. There are a few universities that offer a stipend for eligible candidates through government schemes. When it comes to private colleges or universities, students will receive scholarships based on their performance in the entrance examination and the percentage of marks received in the bachelor's degree.
What course can you choose?
You will be able to choose from different fields when you are pursuing M.Phil. or MSc course. Each course is available in many different subjects, and that is an advantage for students who wish to pursue Masters's. Here we have given you the list of courses or subjects that you will be able to select when choosing MSc or M.Phil.
M.Phil Courses you can choose from:
M.Phil in Applied and Regional Economics
M.Phil in Aquatic Biology and Fisheries
M.Phil in Arts
M.Phil in Biology
M.Phil in Biotechnology
M.Phil in Botany
M.Phil in Chemistry
M.Phil in Clinical Psychology
M.Phil in Computer Science
M.Phil in Economics
M.Phil in English
M.Phil in Geography
M.Phil in Hindi
M.Phil in History
M.Phil in Human Development Studies
M.Phil in Humanities & Social Science
M.Phil in Life Sciences
M.Phil in Linguistics
M.Phil in Mathematical Sciences
M.Phil in Physics
M.Phil in Political Science
M.Phil in Public Administration
M.Phil in Social Work
M.Phil in Sociology
M.Phil in Zoology
MSc courses you can choose from:
MSc in Agriculture
MSc in Analytical Chemistry
MSc in Applied Psychology
MSc in Artificial Intelligence
MSc in Big Data Analytics
MSc in Biochemistry
MSc in Bioinformatics
MSc in Biomedical Science
MSc in Biotechnology
MSc in Botany
MSc in Chemistry
MSc in Clinical Research
MSc in Computer Science
MSc in Data Science
MSc in Development Studies
MSc in Economics
MSc in Electronics
MSc in Environmental Science
MSc in Food Technology
MSc in Forensic Sciences
MSc in Geography
MSc in Geoinformatics
MSc in Geology
MSc in Home Science
MSc in Horticulture
MSc in Inorganic Chemistry
MSc in IT
MSc in Life Science
MSc in Mathematics
MSc in Medical Anatomy
MSc in Medical Lab Technology
MSc in Medical-Surgical Nursing
MSc in Microbiology
MSc in Neuroscience
MSc in Nursing
MSc in Organic Chemistry
MSc in Physics
MSc in Psychology
MSc in Statistics
MSc in Zoology
Differences between of M.Phil and MSc:
There are a lot of differences between M.Phil. and MSc courses. Let us have a glance at a few differences here:
Phil. is a two-year course, and MSc is also a two-year course, but M.Phil. can be completed in three years as there is research involved.
MSc involved classroom-based teachings only, but M.Phil has a lot of research work to do. This research can be very useful for better research during the Ph.D. course.
Both the courses offer different fields for you to choose from.
Assessment is done based on the Thesis for M.Phil, whereas it is exam based for MSc.
Bottom Line
So, this was our guide about the differences between M.Phil. and MSc courses. There are many differences in the course, and you will be able to achieve different career paths after the completion of the course. The Average salary one can earn after the completion of an MSc is three lakhs to four lakhs per annum. But in the case of M.Phil., the salary is high. You will be able to earn between seven lakhs to eight lakhs per annum. But there are plenty of job opportunities for both the course.
If you wish to continue your research work and pursue a Ph.D., then M.Phil. is a great choice. But if you are a working professional looking for a better salary or a better career, then MSc is a good choice. So, now it is your turn to make the right choice. Your decision should always depend on your interests.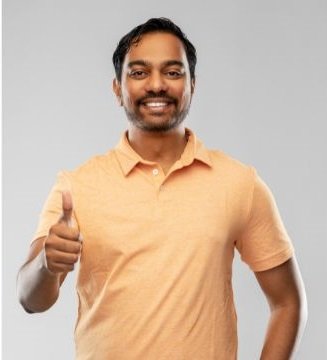 Rahul Kumar is a passionate educator, writer, and subject matter expert in the field of education and professional development. As an author on CoursesXpert, Rahul Kumar's articles cover a wide range of topics, from various courses, educational and career guidance.