MCA, as well as M. Tech, are gaining a lot of momentum these days. MCA is indeed a flexible course as it allows people from different educational backgrounds to take it and build their careers. However, when it is about M. Tech, one should know how only engineers can go for it. Therefore if you are a student who does not have a BE or B. Tech degree won't be able to take it. In contrast, engineers can surely go for an MCA as they pursue their career after their graduation. This will help them have two options between MCA and M. Tech.
As one gets to have many questions about which one to choose out of MCA and M.Tech, we thought about helping a bit. Hence, we spent many hours with our experts to gain knowledge on both MCA and M.Tech. after that, we worked on different sections that focused on the advantages that MCA and M. Tech bring. With that, we also want to discuss everything that will be comprised of both the courses. After you go through whatever we have brought to you, you must be able to make a good choice out of the two.
You could take many paths, but these two courses are surely known to be highly prestigious. Let us know everything about them below –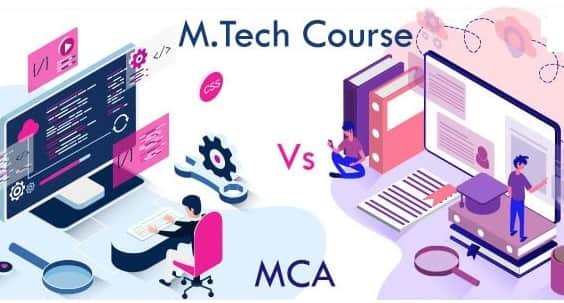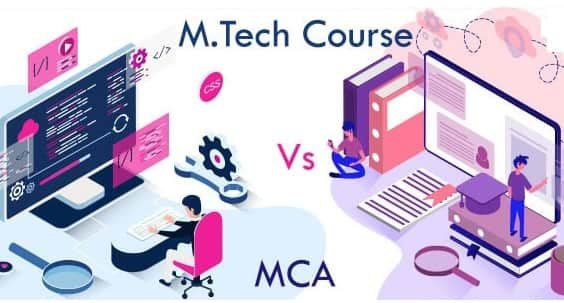 What you should know about MCA?
MCA is often the choice of many people who go for a Bachelor's in Computer Application. However, these days B. Tech graduates in IT are also choosing if after being finished with their under graduation degrees. Most people choose MCA as they wish to work in the IT Industry. A few things a candidate must know as he/she pursues to go for this course. MCA is a three years long course which many universities easily offer in India. It will help you develop advanced IT skills and also learn everything about Computer Applications.
Other than that, an MCA course also has its last semester well reserved for different internships and projects. While many students go for it, one needs to know if they would wish to choose what MCA will offer them. Besides, most reputed universities are also known to hold entrance exams to shortlist the most diligent students. Many universities choose BCA graduates. However, an engineering background will also help you achieve a place in the university or institutions you have your eyes on.
Advantages of going for an M.C.A
The MCA modules also consist of well known and vivid management modules. Hence, the candidate who is pursuing an MCA gets to understand a lot about an organization's management system. While many people do not need to learn it, MCA still helps you understand these concepts to help you ride easily in your job. MCA truly is a well-built course which will help you hone your Computer Applications skills a lot. As you get to study it, you will learn your weak points and have all the resources to work on them.
With MCA, you will have different opportunities that require you to work with computers. While most people choose to become a Technical Writer and Web Designer, after you MCA, you can also choose to become a Software Consultant. Many different companies hire fresh MCA graduates. These companies are spread across India so that people can have flexibility in their jobs. The IT industry offers a lot to the GDP and yet remains a forever growing industry. By choosing MCA, you will indeed be going on a path of building a meaningful and stable career.
When you compare the fees of both MCA and M. Tech, you will find MCA being the cheaper option. So, this also becomes the reason why many engineers are now moving towards an MCA. Other than that, it is no wonder that MCA is more flexible as it allows graduates from other backgrounds also to pursue their dreams. Therefore, a person who does not have any experience in the field of Computer Applications will also have the chance to learn everything, including the basics and advanced topics.
With internships being hugely offered to MCA graduates in the last semester, they get their time to focus on their work's practical nature. With this, they get to have a fair idea about how the IT industry works. Many IT companies also have night shifts as well as day shifts; this way, the working hours are quite flexible. The IT companies are mainly situated in metros so that you could enjoy the city life. However, as the industry is expanding, one can also notice a few companies growing regionally in the smaller towns. With this, even the people who do not wish to move a lot get the chance of surviving and having financial independence along with their job.
What you should know about M. Tech?
With M. Tech, you get to choose the specialization that you wish to go for. It is an intense course, and it is yet only two years long. Under M. Tech, people choose to study the stream that they got to choose in their BE or B. Tech degrees. It has remained to be indeed one of the most desirable courses in our country for a very long time now. While many engineers get placed in the right companies during their under graduation, we have seen that a few students are not happy with their organizations. Hence to have better and favorable chances of employment, they choose M. Tech.
Apart from being a course for engineering specialization M. Tech is chosen by the most diligent minds. There are also different specializations under it, ranging from Chemical Engineering to VLSI System Design. Your choice will depend on what you chose during your undergraduate engineering program. However, as we are focused on a comparison between MCA and M. Tech, we shall discuss how M. Tech can also land you in the IT industry as you go for software engineering and another computer-related specialization.
Advantages of going for an M.Tech
Tech is surely something that will groom you and bring the most advanced skills in you. As you finish your M. Tech, there will be a lot of internship opportunities. You will get to work in a software engineering company or work for an organization. Many people also start with their consultancy to help other people with everything they want to do with the web. This is why many engineers also get to become web developers who work for the most reputed companies in the country and also across the world.
Under M. Tech, there are a lot of specializations. Hence if one does not want to do anything with IT, he/she can choose to go with what they learned in their BE or B. Tech degrees. This way, M. Tech is more intricate. As there are many engineers in India who are not that happy with the placements in their under graduation degrees, they choose M. Tech. Hence, M. Tech is the path that leads them to the job role that they had always wanted and also allows them to have a better deal in their annual package.
With M. Tech, one gets to learn all the intense things about IT. There are also many institutions such as the IIIT which are solely contributing to the IT sector. Hence, candidates that come out of there as IT being their specialization develop a much better edge. Even when M. Tech is more expensive than MCA, it helps you have a promising career all along. Other than that, it also allows you to work intensely so that you get ready to work under all the pressure that an organization may often implicate on its employees.
One should also see that M. Tech is two years long. Hence you won't even realize when you are done with your studies and still get to learn all the mind grasping concepts. With that, you will get to have the right place in the IT industry for sure. Many graduates also choose to become software developers, so that is also something that one should see. Additionally, if you get a government seat for M. Tech, you will have a fair chance of paying fewer fees for such a prestigious degree. It is surely something you should try working hard for.
MCA or M.Tech Frequently Asked Questions
Which is better MCA or M.Tech?
There is a great difference between MCA and M.Tech courses. While MCA stands for Master of computer application, M.Tech stands for Master of technology. Both of these courses are different, remember, while MCA is related to computers, M.Tech could be related to computers based on the course selected. If you ask us which is the best among these two, there is no way to answer it. Both MCA and M.Tech are good courses, but, each of them could offer a different future for a candidate.
Is it possible to do M.Tech after I complete MCA?
Yes, of course, you could peruse M.Tech after you complete your MCA course. Both UGC and AICTE approved colleges and universities allow it. However, this might take a very long time to complete the course. When compared to B.Tech, MCA is difficult and it could be passed only if you are interested in computer technology.
Perusing MCA is better than perusing M.Tech?
I do not think so, while the options in MCA is limited, option in M.Tech is diverse. There is a lot of option in M.Tech, therefore, this allows the candidate to peruse what he/she likes. However, when it comes to MCA the options are limited, so the candidate has to choose from the limited option only, which he/she might not feel interested in.
Is MCA equivalent to B.Tech?
Yes, in general, most experts in the education field consider MCA to be equivalent to B.Tech computer courses. However, B.Tech computer courses are considered to be more efficient and better than MCA as B.Tech courses are comparatively more technical and professional.
Is it okay to peruse M.Tech and MCA courses online?
No, when it comes to M.Tech and MCA, most of the companies do not accept such degrees. Remember, M.Tech and MCA are best if done as a regular course, not even distant courses are considered to be good. You must avoid perusing distance and online courses when it comes to M.Tech and MCA.
Is it possible to MCA after completing the B.Tech course?
Yes, anyone could peruse the MCA course after completing B.Tech, however, why would someone do such a thing? There is already B.Tech courses in computer science which is comparatively better than MCA. Therefore, perusing MCA after B.Tech is a waste of time and money. However, if it is to switch from any other field to the computer field, then perusing MCA after the B.Tech course is good.
What are the job titles that I could apply for after completing the MCA course?
A lot of job titles in the field of computer could be decorated if you complete the MCA course. Here are some of the top and best job titles for MCA graduates, software developer, data scientist, database engineer, hardware engineer, web designer, web developer, cloud architect, technical writer, programmer, etc. However, these are job titles that would be the beginning, do good at these jobs and you could move on to other senior positions.
Conclusion:
From both MCA and M. Tech, one could not be said to be better than the other. This is because, for every individual, the choice and preference would differ a lot. Hence, when you compare both M. Tech and MCA, you should focus on everything that you wish to always achieve and become in your life. With that, you will have better options when you are done with your degree in the under graduation. There are often many people who choose the MCA course rather than M. Tech as they want to go with something that does not hamper them financially. However, there are provisions of bank loans in many colleges, and the fees should not be the parameter as one should always think about their career and future only.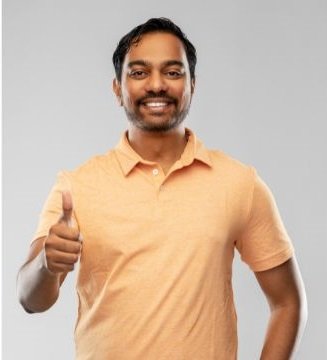 Rahul Kumar is a passionate educator, writer, and subject matter expert in the field of education and professional development. As an author on CoursesXpert, Rahul Kumar's articles cover a wide range of topics, from various courses, educational and career guidance.