Nowadays, most students opted for an MSc after completing their BSc because graduation is not enough in this modern competitive world. So many students have desires for higher studies and go after MSc. Some students also go for it because they prefer to go after research out of interest or just for higher education as no one can find a perfect job only after graduation.
So, let's take a look at what one can do after MSc and solve a big problem for those students, who just opted for MSc after BSc.
Best career options after M.Sc: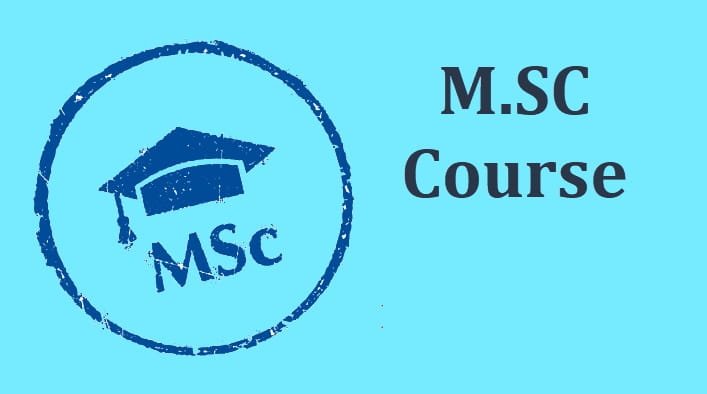 Opt for Ph.D.
Opt for Job
(a) Manager
(b) Digital Marketer
(c) Try for Banking Sector
(d) Tech-Focused career such as
(i) Block-Chain Developer
(ii) Cyber-Security Expert
(iii) Full-Stack Developer
Lecturer
Researcher
Civil Services
1. PhD
Most of the students choose this option if they have a chance, because this sets a perfect path for potential research.
How To Get Into This Field:
For doing a Ph.D., one needs to appear in the entrance exam and to qualify so that they can be eligible for taking admission in prestigious government universities. Nowadays, plenty of reputed private universities also have the platform for doing a Ph.D.
What to do in this field:
Ph.D. stands for "Doctor Of Philosophy". A Ph.D. degree usually involves three to four years of study in which students have to do some research and represent it as a thesis. The thesis must be original. In this, students are expected to work independently, with support from their department and a supervisor.
2. Opted For Job
It is a perfect option as well as difficult because it's hard to find a job. One has to go through various exams and interviews to get a job after MSc.
(a). Manager
If you have leadership qualities inside you can get into a management career where you can use your leadership qualities to be excellent for you. Besides this, Managerial jobs are one of the highest-paid jobs inside the country.
How To Get Into This Field:
To become a manager after MSc, one should have to purchase an MBA degree. One can opt for PG courses in management also. This will help you a lot, and you can develop new skills to become a management professional.
What to do in this field:
The performance and development of an organization depend upon its manager. Managers have to make plans, manage staff and evaluate their works. Aside from this, managers also have to recruit, select and train their staff. The main task of a management professional is to set goals, create plans, and execute them properly to achieve the goal.
(b). Digital Marketer
For those students who have creativity and good technical proficiency, Digital Marketer is a perfect job for them. The demand for Digital Marketers increases rapidly as social media and online businesses are at their peaks these days.
How To Get Into This Field:
To get a job as a digital marketer, one should master the skills for these fields, such as SEM, SEO, PPC, Content Marketing, copywriting, etc. You can take PG courses from industry experts to develop and enhance your skills in digital marketing. The best thing about it is you can also become a freelance expert while learning this.
What to do in this field:
A Digital Marketer is responsible for handling the online presence of his company. He should have to create, optimize and promote their online profiles. A Digital Marketer has to perform SEO(Search Engine Optimization), SEM(Search Engine Marketing), social media promotions, etc. As a Digital Marketer, you will be getting a team that works is to help you achieve your company goals.
(c). Try For Banking Sector
This is a fabulous option after an MSc but you have to deal with a good amount of public daily in this job. Most of the MSc people get jobs as field officers to help evaluate loans in the banking sector.
How To Get Into This Field:
The only chance to get into the banking sector is to clear the entrance exam held to recruit the new employees in Banks throughout the country.
What to do in this field:
In the banking sector, you have to work according to your Bank Manager. But most of the MSc students have given the work as field officers to look out and evaluate for loans related to farming.
(d). Tech-Focused Careers
1. Block-Chain Developer
Nowadays, Blockchain is one of the hottest and most amazing industries. It's a recent technology with lots of advantages. This industry is overgrowing rapidly that's why the need for Block-Chain developers is at the top. But, the most interesting fact is there is a massive shortage of talents in this industry that's why maximum people choose blockchain after an MSc.
Job Description:
A blockchain developer is responsible for the development, testing, and execution of a product. The complete life cycle of a blockchain application depends upon the developer. A blockchain developer should be a master of programming skills as they have to execute various developments in that field. There are two types of blockchain developers. The software developers develop an application, whereas core developers focus on the infrastructure of the blockchain.
How To Get Into This Field:
One should be proficient at sufficient knowledge about blockchain and its related subjects to become a Block-Chain developer. You have to be mastered at programming languages, data structures, cryptography, etc. The best way to learn it is to take a PG course in Blockchain development. You can develop your skills in JavaScript, Fabric, Composer, etc, which is very important for blockchain development.
2. CyberSecurity Expert
In this modern technological world, there is a lot of risk in online businesses. In 2020, there will be 37% increase in cyberattacks. It is an entirely new sector, but the need for this sector is rapidly increasing. So the demand for CyberSecurity Experts is at the top.
How To Get Into This Field:
One should have at least a bachelor's degree to enter this sector. Along with a degree, you have also have to be enough pieces of knowledge about different cybersecurity concepts. To develop and enhance your skills in data secrecy, application security, cryptography, etc you can also take an additional course on cybersecurity.
What to do in this field:
Here, your main work is to discuss your company o various digital security concerns. If any breaches are found in digital security implementations, you will be held responsible for that and also have to remove the threat. Besides this, you have to implement robust security systems for various digital operations.
3. Full-Stack Developer
Full-Stack Developer is one of the most fantastic career options after an MSc. By this, one can enter the tech sector quickly and make their career. As most of the companies nowadays depend upon digitalization, the demand for full-stack developers is on the rooftop.
How To Get Into This Field:
One should have sufficient knowledge about both front-end and back-end to be a full-stack developer. The front-end includes technologies such as HTML, CSS, JavaScript, etc whereas the back-end includes Java, Python, SQL. You can also take a course after MSc to be mater in these skills.
What to do in this field:
You have to be an expert in both front-end and back-end development. In this job, you have to create web-based applications as requested by your clients. You have also assisted with a team that helps you in development.
4. Researcher
In this modern world, there is a huge demand for researchers as they solve various problems in industries as well as in complex business problems. So it's the best career option after an MSc degree. After being a researcher you can assist various companies too. It's an amazing career option for those who want to master their favorite subjects.
How To Get Into This Field:
After completing your MSc degree you can easily enter this field. One can also get a research career in the public sector as well as the private sector. The good thing about this is you have to work on your specialized subjects.
What to do in this field:
A researcher is a person who is responsible for collecting and analyzing data for particular research. One should have perfect skills and techniques to collect important insights from given data. You will need strong communication skills to work in this sector as a researcher usually working in teams.
5. Civil Services
This is a standard option where some of the students go after MSc but, it is tough to get. So students with proper knowledge and self-confidence can succeed in these examinations.
Final Thoughts

As you can see, there are many career options after doing MSc. All the options discussed above are in complete demand nowadays so students don't have to worry about what to do after MSc. You have to pick an option above these and need to stay focused to build a perfect career after MSc. You have numerous options and all the jobs after Masters is a good one.