With the education horizon-expanding quite a lot, the avenues of new courses have certainly caught with the people. These days with the internet in the free flow many technical courses have come up and taken the center stage. One such course is web designing. Web designing has become a quintessential course at present and is something that has great career scope going ahead.
No doubt why the course is seeing such a surge in the number of students going for it. Web designing is taught along with many computer subjects too. However, for students who are looking to excel and master in this field, they can go for the specialized options with the dedicated web designing courses on offer in India. We here take a look at the web designing courses and find out the details, syllabus, and career prospects after going that route.
What is Web Designing Stream?
Web designing course deals with the aspect of creating graphics, images, typography for the internet. It teaches students to create a balance between the website design and the technical aspects like loading and efficiency. A person with web designing skills can go on the handle the technical aspects of web graphic designing, user interface designing, website building, and more.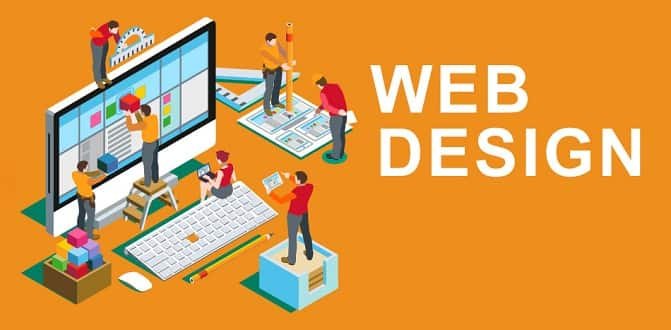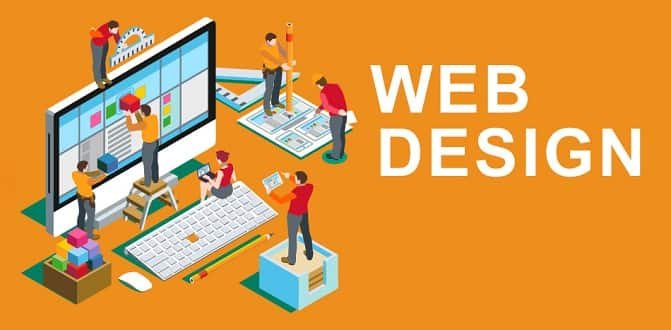 Plenty of universities and colleges across have their take on the web designing course and offer students plenty of options to choose from. They have the certificate level course, diploma level, undergraduate courses, and the advanced level masters or postgraduate programs. Some of the aspects of web designing are also merged with the web engineering aspect.
Scope of Web Designing Courses
With the internet world blossoming day by day the demand for web designing is going to increase further down the line. These days web designer is as much needed in an organization as any other individual.
Working in a web designing field comes with a different level of perks, some of which are the ability to work remotely. Since it's about internet connectivity, learning web designing skills will help you land work from all over the globe and you can work for them sitting in your room. If you are looking for office-based works then you can go for both IT and Non-IT industries with ease. You can take on the roles like a web application developer, design analyst, senior web analyst, backend web developer, and more.
Courses on offer in Web Designing
As we aforementioned above, there are plenty of courses on offer ranging from a short term certificate course to full-fledged degree courses for web designing in India. The courses are offered by various institutes, technical centers, and universities. We will look to explain the major courses among these down below.
1. Diploma in Web Designing
There are many diploma based courses on offer in web designing among which this one is a firm favorite of students. This is one of the top diploma courses selected by students when going for the web designing field. As like other diploma courses, this one also has eligibility criteria of which we'll discuss down below:
Course details
This course is for those students who cannot go into a full-fledged bachelor course and have the right tools and funds for the entire course. So the government has devised diploma courses which help to teach the students about the workings of the course so that they can make a good career in this field. This course is offered by institutes all over India and students can easily go and opt for it. This course known as Diploma in Web Designing helps to build the skills in HTML, Javascript, Search Engine Optimisation, Dreamweaver, and more. This course is offered at various lengths as per the institute ranging from 1 year to 3 years.
Eligibility
Being a diploma based course, this has minimum set criteria for eligibility. It requires the students to complete their +2 or high school before becoming eligible for the course. They have to have a good academic record with a minimum marking criteria of 50%. They should then apply for the course and go through the tests.
Scope
A student who has completed the Diploma in Web Designing can go and take the roles like front end or back end developer, web application developer, web analyst, and more. They can go to the IT and Non-IT roles.
2. Diploma in Graphic Designing and Web Designing
The next course on our list is another diploma based course. This course however is a bit different from the above one as it comes with a twist and additional certification. Let's find out the details and the idea of this course down below:
Course details
This course is named a Diploma in Graphic Designing and Web Designing. It's an amalgamation of two different courses, i.e. graphic designing, and web designing into one. This helps a student to develop skills in both of these fields and look forward to a good career down the line in any of them. It's a great choice for anyone who wants to take on practical work experience and earn money right away after finishing their education. It has different modules like Adobe Photoshop, Corel draw, after effects, bootstrap in graphic designing and HTML, digital design, web hosting, motion graphics, interactive design, web editing, and more as part of web designing. This course can be taken and pursued from different institutes across India. The course length differs from institute to institute and may go from 6 months to 2 years.
Eligibility
The course is a basic diploma level course and requires a person to first finish their schooling. The institute also has a requirement that the student should have their schooling completed from a recognized board or institute. There is also an academic marking criterion that requires 50% marks from students.
Scope
This course has a wide area scope for students as they can choose to go to the graphic designing field or go to web designing based on their choice. They can become assistant graphic designers, graphic illustrators, web designers, webmasters, and more.
3. Bachelor of Science in Multimedia and Web Designing (B.Sc in Multimedia & Web Designing)
Those aforementioned were the two diploma based courses on offer in India. Now we have taken a route to the advanced level and scouted a few undergraduate courses for you. This undergraduate course list is kick started by the B.Sc in Multimedia and Web Designing at first. Let's see how the course is:
Course details
This course is an undergraduate program that is designed to help students learn about the aspects of digital animation, web designing, web hosting, graphic animation, and much more. This course is an amalgamation of the two courses' multimedia and web designing and allows students to master both the skills at once. The course talks in length about the modules like art and creativity, computer fundamentals, communication and video production, 2D production, HTML basics, content writing, and much more. It is a three-year course that can be found under plenty of universities and institutes across India.
Eligibility
As this one is a bachelors degree or undergraduate based program, this one comes along with strict criteria than the diploma based ones. It comes with a minimum requirement of high school from a student. They also place restrictions that a student should complete their course from a recognized center or institute. It also requires a student to achieve a minimum marking of 50%. Some universities might add the eligibility criteria further with the course.
Scope
This course has a great side to it. A person who has completed this course can go onto make a good career in the fields of video production, animation, VFX, audio production, website development, web designing, web analyst, and more.
4. Bachelor of Science in Graphic Designing and Web Designing (B.Sc in Graphic Designing and Web Designing)
After taking a look at the above based undergraduate course, we are taking a look at another one. This one is also in a similar vein as this course also represents an amalgamated course with majors in two different fields. Let's talk more about this down below:
Course details
If you had read about the Diploma in Graphic Designing and Web Designing up above, then this course wouldn't seem an out of place thing for you. This course is like we said an amalagamated course featuring graphic designing and web designing into one. This course is offered across India via plenty of institutes and colleges. This course is designed as a three-year educational profile with six semesters in the course. The semesters run for six months. It has different modules like drawing and sketching, typography, 3D Visualization, photography project, design process, webmaster, web analysis and development, and more.
Eligibility
As this one is an advanced course from the diploma and also has a duration of 3 years, students should fulfill certain criteria to get admission into this. They should first of all have completed their school. This is the basic mandate and after that, they also need to have the average marks of 50% or above. Then they can apply for the course.
Scope
Making strides in this field is a great choice for students as they can select from a variety of fields to opt from. They can go into the fields like graphic industry, illustrator, art designer, website designer, web analyst, and more.
5. Master of Commerce (E-Commerce and Web Designing)
The last course to go into our list is the advanced level masters program for students who have already completed their graduation programs. This is a  great course to go with. We'll explain it down below in detail:
Course details
This is an advanced level masters program that focuses on honing the skills and creating a managerial level understanding in a person. A person who has completed their graduation can go onto take this course and complete their higher education. This is a two-year course where students can learn the aspects of management, financial management, managerial management, web designing, web management, webmaster holdings, management information system, and much more. This course can be pursued by a variety of universities.
Eligibility
As we said, this is a postgraduate program and thus if you want to apply for it you must possess an undergraduate degree with you. You should also have a certificate from a verified and recognized college or university. Also you need to have at least 50% academic marks during undergraduate course.
Scope
A student who has completed this course can look forward to managerial roles and team leader profiles. They can become project manager, finance manager, IT manager, web analyst, and more.
These are the best courses on offer in the web designing field and we hope that you found your choice from this list.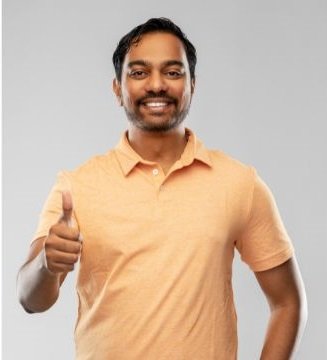 Rahul Kumar is a passionate educator, writer, and subject matter expert in the field of education and professional development. As an author on CoursesXpert, Rahul Kumar's articles cover a wide range of topics, from various courses, educational and career guidance.