8 Best Short Term Professional Courses After Graduation In India (Job Oriented)
Everyone of us yearns to have a proper education with us, a proper degree where we learn the tricks and trades and go forth with the career. And going by the normal college and university routine means that you have to devote your years into it. But that is the best part of it, devoting the years and getting the reward for it.
Most of us are left in a limbo when it comes to going ahead. We think of getting into a university and completing the post graduation or the masters degree or thinking of getting into some other course that will catapult our career into the next level that we so much seek. With the change in time and more, graduation degree itself isn't all sufficing and that is what often makes us a need to go for higher education ahead. For partaking in a good paying job ahead and more, we need to learn the additional specialization trends.
It's where we also have to take into consideration the aspect of time. As time is always precious and so we have to leverage the time factor into anything that we take along. There are plenty of full time courses and degree that come along in the journey after graduation as is the different types of short term based courses and certificate courses too. And with the profession rising along in different fields, having a proper career enhancing degree is much vital. It's where these short term job oriented courses come into play.
The need for short term professional course after graduation
Just as the name suggests, short term professional courses are those courses that in a short period of time is sure to enhance your career and professional outlook. These courses are the one that helps in attaining a good boost for your career.
With the rise in demand in professions like accounting, finance, human relation, corporate, banking and much more, there is always a need for having a boost that will help your out. You can't just compete at the top level only with the basis of the graduation degree as that will just land you in a big pool or similar fishes where the growth might not be the exponential that you wish for. For that short term professional courses are the perfect answer.
These courses are in line with the time factor and can be done within a short period of time. And with that you can grow multifold and even get that coveted promotion. That way you will be best posted for your life and career ahead.
What sort of short term course should we go for after graduation?
The scope is wide awake for those who wants to go for a short term course after graduation. You can go for a short period certificate course which normally ranges from 6 months to a year. Or else you can go for a longer period like 1-2 year course that will also give you the flight for your career. There are so much courses you can look for.
And if you're looking for some job specific courses then something like digital marketing, tally, machine learning and more also might work in your favour. We have all of them lined up down below for you along with the brief description of the same.
Short Term Professional Courses After Graduation
There are plenty of courses on offer and we have taken a proactive route in classifying the same. Let's get down to these and learn more about it.
Here's the list of short term professional courses that you can go for after graduation. Read along.
1. Post Graduate Diploma in Management (PGDM)
PGDM is a course that focuses on the post graduate diploma and works in similar wave length to the MBA course. This course is offered by many colleges and institutes and they offer the course so that the student can learn the backing of multiple advance specializations.
Here's the course, scope and salary for this course
Course details: We here will detail on different streams of PGDM course that you can take along. There are mainly two different types of PGDM course that a student goes for, PGDM in Human Relations and PGDM in Banking and Finance. As per the choice, the student will learn the basics and the advancements of the either HR course or the Banking and Finance. Both of these are two year courses.
Eligibility: This course requires a student to have completed the bachelor degree in the respective field and also requires them to have a entrance test followed by personal interview session. After completing all these the students can have a admission in it.
Scope: This course will help the students to get a job and promotion in the fields of administration, finance, banking, HR and more.
2. Business Accounting and Taxation
One of the most popular short term courses of these days, this course is designed so as to promote the students into a more specific genre of business accounting and taxation field. Here the student works on the process of becoming a professional accountant.
Let's discuss about the course in brief down below:
Course details: This course taken on the aspects of business accounting and taxation and helps the students to learn the in depth practical application of the courses. It allows them to have a professional learning and more where they can then go ahead and apply the same to the career and enhance their profile ahead. Here they can learn about SAP, Quick books, Sahaj and much more. It is a course for three months generally.
Eligibility: A student any of undergraduate, graduate and more can join this course and learn the much needed knowledge about taxation and accounting. A profession who wants to further their career ahead in the field of taxation and more.
Scope: After completing this course a student can then for go for the high paying professional degree and also deal with the aspects of taxation and more with ease.
3. Tally Course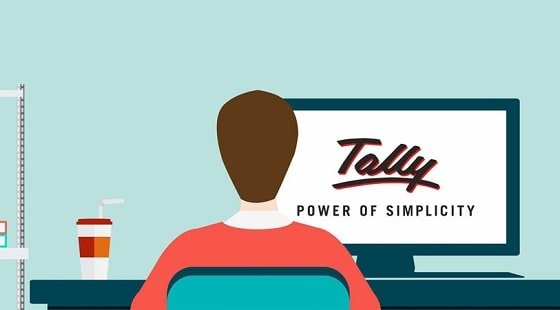 Tally is course that in one of the most in demand courses around and helps you to learn multiple aspects of it. This is the basic requirement for any of those who want to have a run in the accountancy field. This is much needed and anyone with an inherent learning in the accountancy field should go for this course without any hesitation.
Here's the course, scope and salary for this course
Course details: This course is a certificate course and only takes 3 to 6 months time to run for. A person can enroll for this course and then go for it. After the completion of the course, the person will receive a certificate of appreciation and token citing the knowledge of Tally.
Eligibility: This course can be taken by any person who is willing to venture into Tally and accountancy. A commerce student would choose this course most preferably as it will be his forte.
Scope: This course will allow you to go for jobs in the field of accountancy and more. Every single company these days need accountancy jobs and for that they require a person to have a Tally knowledge. So for this to happen you need to have a Tally knowledge and if you have it you have good scope ahead.
4. Financial Risk Manager (FRM)
Financial Risk Manager course is more inclined towards the commerce field and people with management degrees or graduation degree in the respective field go for this one. This course allows a student to learn more about the financial implications, risk management, internal controls and much more. This course is a certificate course and takes way less time than the full time degrees.
We here will talk about them down below
Course details: This course has two levels and is a professional course where you need to complete the first level and then you can proceed for the second level. Here you have to study in depth about the risk management and internal controls of finance. This course has a great scope going ahead in life.
Eligibility: Any person willing to enroll into this course needs to have a bachelor's qualification in the relevant field so that they can pursue FRM course. Here the students can then go for the high level knowledge and complete the same.
Scope: A person who holds a degree of FRM can get into fields of financial analyst, risk manager, internal auditor, financial risk planner and much more.
5. Business Analytics
For those who are into finance and more, you often see that the stakes are getting high every day. You have to have an analytical viewpoint if you want to progress in life and that is what makes this course so important and vital. This course is one the modern day courses and is good for enhancing career.
Here's the course and scope for this course 
Course details: This course is a short term course where you learn the tricks and trades of the business analysis in just 3 to 6 months. Here you learn to use the programs like decision tree, clustering, market basket analysis, Sales force and much more. These are what improves and helps in business analysis.
Eligibility: This is a certificate course and doesn't require a host of eligibility criteria for a student. A person who is into the field of finance and accounts can join this course so that they can improve on and get ahead in their career. 
Scope: The career growth is quite wide spread with this course and you can certainly learn a lot from here. You can go for jobs in information technology, logistics and much more field.
6. Data Visualization
If business analytics is growing these days, then data visualization is growing at a further high speed. Data Visualization is one of the most fast paced growing courses around and is revolving at a high speed. It is being put into use into all organization these days.
Let's find out more about this course down below:
Course details: This course is a short term professional course and revolves around using the data visualization tools and using them to visualize and present the statistics so that you can use along them in the organizational growth and much more. This course allows a user to learn about the applications like Tableau, Microsoft PowerBi and much more.
Eligibility: Since it's a short term professional based course, there is not much requirement or eligibility criteria set forth. Any person who wants to pursue a career in this can enroll and learn these skills.
Scope: Data visualization allows a user to go forth into career in the fields like business analytics, data analyst, data mapping, advanced mapping and much more.
7. Digital Marketing
Digital marketing is one of the good worthy professional courses that a person can take along in life. They can go along and make strides in career and build new grounds. The person with the digital marketing armor can be into quite a good ground for the company as they help to outreach the masses and more.
Here's the course and scope for this course
Course details: This course takes into the aspect of integrating SEO and growth options for the boost of the company on the online market. It allows the company to improve their rank and performance and build a brand ahead. Without it, there will certainly be not much brand building. It is a 3 to 6 months course and if you want you can also go for the diploma courses in this field also.
Eligibility: Since this course is a certificate based short term course you don't need to go through the eligibility tests. The course is open for anyone who is willing to try and learn these things.
Scope: It is vitally important that you any company needing the growth should have a SEO and digital marketing team and this is where the use of digital marketing skills come into play.
8. Java
Java is one of the object oriented courses that a person can take along. This allows the person to have a idea about creating a real world application. It also allows them to have a universal running language. It can be used in smallest of computers to the super computers and more. This course also pays quite high amount of money for those wanting to see their stock rise.
Here's the course and scope for this course
Course details: This course runs for around 3 to 6 months and allows you to learn skills about Java language, an orient based language and with it you can then use it for building real world applications. The course also helps you in getting the application and using the language that is applicable on all computer applications.
Eligibility: This course doesn't require any eligibility criteria however is a person comes with a bit of knowledge of C++ language and a bit of computer programming then the person can go for this course and will learn it quickly.
Scope: A Java developer is often one of the highest paid persons around so having a Java knowledge is vital if you want to go for good jobs. It will help you become a good software field instructor and application builder.
So these are the courses that a person can take along if they want to go for a growth in career. These all courses are short term courses that help a person to gain quite a good learning and experience and will also give them the opportunity for getting certified. We hope these courses help guide you along.
Short Term Courses Frequently Asked Questions
Are short-term professional courses good? Do reputed firms consider recruiting or employing graduates from such courses?
Yes and no, all the professional short-term courses are not good. But, the short-term courses that are job-oriented are good and they could get you a job easily. Yes, no matter the course, if the candidate has enough set of skills and talents, then reputed firms would recruit or employ them. There was a time when, firms used to consider the type of degree as important, today, it is different. They consider skills, experience, and character more than a degree.
In the list of short-term professional courses, the Tally course is mentioned. Is it a good course?
Tally course alone is not good, the candidate should have a basic UG degree. Most commonly, candidates who are pursuing a course after passing the commerce stream consider pursuing a Tally course. B.Com, BBA, are some of the common courses that could be combined with the Tally course. Tally course could be pursued either while still pursuing these UG courses or after completing any course.
Is it okay to pursue a short-term course before graduation from UG?
Yes, it is alright to do a short-term course before completing a UG course. However, we will recommend you to start pursuing the course only if you know the basics. If not, these short-term courses are worthless. Most of the short-term courses listed here are designed in such a way that it could offer more deep knowledge on subjects that are already included in a UG course syllabus. if you do not have the basic knowledge of these subjects, you might find the short-term course worthless and difficult to follow.
Which is better, PGDM or bachelor's degree?
To be frank, it would be unfair to compare PGDM with a UG degree/bachelor's degree. PGDM course stands between UG and PG degree. Most of the experts in the industry consider PGDM to have a similar wavelength of MBA courses. Unlike diploma courses, PFDM courses are popular days, and reputed firms consider recruiting and employing PGDM completed candidates.
What is the importance of the short-term professional course in the Industry these days?
Most of the people who graduate from a specific UG or diploma course hold a certain level of knowledge and skills. This could differ with candidates, however, today, most of the firms consider recruiting and employing those candidates who have more skills and knowledge. Short-term professional courses are designed to offer such extra knowledge and skills. Yes, complete a UG course and pursue a short-term professional course listed and you might get more preference over others.
All the short-term professional courses listed above are for candidates from the commerce stream only?
No, why would you ask that? PGDM in management, Java, Digital marketing, Business accounting, and Taxation course could be pursued by engineering graduates also. Instead of pursuing MBA or other PG course, a candidate could pursue a PGDM course. The same for other short-term courses, not all engineers work in the core engineering field, they could move to sub-branches of an engineering firm, which might require the knowledge offered by the short-term professional courses listed.
Related Topics: