For over three decades, India had been a global hub for IT. Many international organizations have their offshore development centres or captive units in India. Bangalore was also known as the Silicon Valley of India, and all the credit goes to the technology organizations in the city. Today, computer programming is not just restricted to a city in India, but you will come across organizations around the country that offer such services. You will come across companies that offer software development as a service, and you will also come across companies with in-house development centres.
There are currently many programming languages in use in the industry. For example, some organizations use C, C++, Python and other similar programming languages. While C & C++ is considered to be legacy languages, the more popular option here is Java. The majority of the development happens in Java today, and it is because of the versatility offered by the language. Talking about the IOBE Index, Java was ranked one in terms of the programming language in 2019. You would not be surprised if we tell you that organizations like Amazon, Google, Infosys & TCS uses Java as their core programming language.
If you wish to become a computer programmer, we would advise you to start by choosing your language first. This will help you in the selection of the course and universities. Since you are here, we assume that you are interested in becoming a Java Developer. We want to congratulate you on the first step that you have taken towards a successful career. It certainly takes a lot to succeed in a career, so we decided to offer some guidance to you. In this article, we will not only tell you how you can become a Java Developer, but we are also going to share some of the tips that will enable you to become a successful Java Developer in India.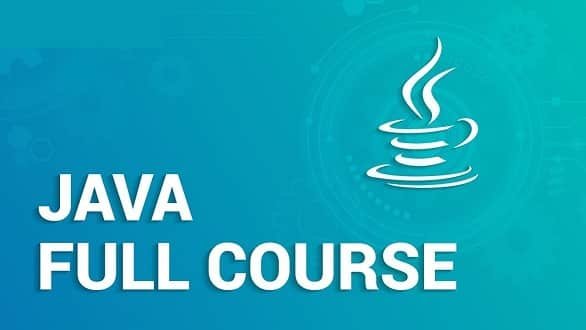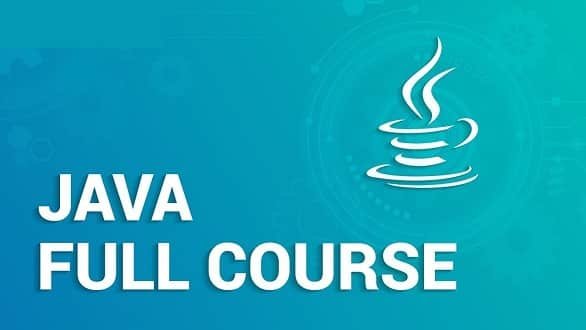 So, let us move ahead and check out the various options you have to reach your destination.
Eligibility to Become a Java Developer
We always recommend students go through the detailed eligibility criteria before they step into any trade. In this particular section of the page, we have covered all the points associated with the eligibility criteria for becoming a Java Developer. You can check them out and prepare yourself accordingly. So, go ahead and check out the details now.
The educational qualification depends on yourself. You can become a Java Developer when you are in school or become a Java Developer after completing higher education. Subjects don't matter but having Maths in 10+2 gives you an edge when you are writing algorithms.
If you plan to pursue a course like BCA or B.Tech, you need to have scored at least 60% in the 10th& 12th Some reputed companies like Tata Group would only hire candidates who have consistently performed over 60% in their academics.
Since you wish to be a Java Developer, you need to have a core competency in this programming language. You need to be passionate about it, and knowing SQL or other databases can be an add-on.
Having hands-on experience in development would also help you in getting a job. Many students develop their applications when they are studying, and the advantage is that you can also present those applications in your college projects. Apart from that, if you have a good idea, then convert it into the app and make it go live on Google Play Store. This helps you in your interviews as well.
There is no age for becoming a Java Developer. You can start as soon as you begin understanding programing languages. We do come across students as young as 16 years who are very proficient in Java Development. Apart from this, there is no maximum age as well. You will come across people from the IT industry who upskilled themselves and learned Java even after turning 50 years old.
In general, you should have some skills that will help you in this job profile. You can check them out below.

Attention to details
Good communication skills
Problem-solving skills
Technical writing skills
Time management skills
Courses for Becoming a Java Developer
We are now going to talk about how you can become a Java Developer. Many universities offer courses in Java Development, and we want you to check them out below. These courses can prove to be a stepping stone in your journey. Below are the details.
Certification Courses – Upskilling or acquiring a new skill had never been easier and cheaper. Today, there is so much content available on the web that you can easily acquire a new skill in less than a week. Talking about learning Java, you can enrol into courses offered on websites like courser and Udemy. There are cheap, and they offer detailed insight into the subject. Completing these courses will give you the knowledge that you need to start Java development. We highly recommend opting for such courses if you are presently in school or already in college. These certification courses are also top-rated among working professionals.
Diploma Courses – Another option that you have is a diploma course. You can opt for a specific diploma course after 10th or after 12th that teaches you Java. Check the course content, which will help you ensure that you are adding value for yourself.
BCA+ MCA –Another popular set of option is BCA and MCA. You can check if the college that you are planning to pursue BCA from has Java as a core subject or not. Pursuing BCA will offer you a holistic view of software development, and you will learn other important aspects which an instructor might not cover in a certification course. A bachelor degree might not be enough for some people, and they might want to opt for post-graduation. In such a case, you can opt for MCA. Usually, people pursue these courses in pair, and by the end of MCA, they are experts in their lines. Again, the important thing here is to check the curriculum because you want to focus on Java. If the college teaches you other languages, you might want to enrol in Java Certification courses as you learn software development concepts.
Bachelor of Technology or B.E. – The last option available to you is B.Tech or B.E. These two courses are equally popular, and you will be called an engineer after these courses. Most of the companies hire B.Tech or B.E. candidates for the role of Java developer. Hence, if you are pursuing one of these courses, you will cover half your way to becoming a Java Developer. Another important thing here is to choose Computer Science in the specialization. Moreover, you also need to ensure that you are paying attention to Java since that would not be the only subject during the four-year duration of the course.
Admission Process for Becoming a Java Developer
By now, you would know the course that you want to pursue to become a Java Developer. In this section of the page, we will talk about the admission process associated with various courses. You should note that this is the general process, and it may vary from one college to another. In such a case, it is highly advisable to check out the actual admission process on the university website of the institute that you are interested in.
Certification Courses – There is no such specific process for getting admission into the certification courses. You need to create an account on the service provider's website that you like, and you need to browse through the course library. Check out the reviews and the course content of those courses and enrol in the one you want. You can make the payment, and you are done. Now, you can check out the course content and videos according to your availability. Make notes, and do not forget to practice.
Diploma Courses – The next course that we are going to talk about is the diploma course. Admission into the diploma course is usually merit-based. You need to approach the college and apply for the course. The cut-off list will be published, and you will be granted admission into the college.
BCA + MCA – If you have decided to pursue BCA or MCA, you need to understand that you can only get admission in these courses by appearing in the entrance test. Appear for the test, and if you qualify for the cut-off list, you may be invited for GD & PI. Appear in the rounds, and the final admission list will be published. You may even find some colleges offering admission in these courses on a Merit Basis so ensure that you go through the detailed process on the college website.
Bachelor of Technology or B.E. – Admission in B.Tech & B.E. is also based on an entrance test. There are some common entrance tests in India like AIEEE & JEE. You may also come across some of the colleges that have their entrance test. This includes colleges like Symbiosis & Manipal University. Appear in the respective entrance test and then appear for counselling. Based on overall performance, your admission will be finalized.
Career Prospects for Java Developer
In terms of career prospects, the technology is not getting phased out in the next ten years. Moreover, even if there is a new language in the market, it will be easy to upgrade your skillset. Once you know a programming language well enough, you will master any other programming language in the short term. At the moment, the career prospects associated with Java Development are very bright. Software developers are in huge demand, but you need to be the best in your field. You may start your career as a junior developer, and you can climb your way up to becoming anarchitect or an application owner. If you want, you can diverge your way towards the management side and get into the BA or PM roles as your career progresses. A lot depends on you and the organization you work for. If you are working for a service organization, you may even get to work in onsite locations, which is certainly financially rewarding. Also, to be a good java developer, you can follow the tips listed below.
You can start by mastering the Core Java SE. This remains to be the core concept. Learn about OOPs and learn about the APIs. APIs are presently driving the world, and hence it remains to be an essential topic.
While you are learning Java, start with basics and progress your way toward advanced Java. You can even select your field. Are you willing to work on the web services, or are you willing to work on APIs? You can even work on Server Faces, Servlets or the frontend side of the development.
While you are learning Java, it is also vital to keep practising what you learned. Remember that out of sight means out of mind. If you are not practising enough, then there is no point in progressing through the course.
You should also do projects and learn about JSP, as well as Servlets. This will help you in understanding the implementation of various concepts. You can learn Java Framework, and you can start using Spring Boot, Spring Cloud and other such techs that are presently in use in most organizations.
Pay Scale of a Java Developer
When you are starting as fresher, do not expect much. Your starting salary as a Java Developer can be anywhere between Rs 3 Lakh to Rs 6 Lakh. It depends on your institute and your organization. If you are performing very well in the office, then you can expect handsome raise. People with experience of just five years can earn a seven-digit salary in today's time. As you progress and breach that middle-level barrier, you can earn over Rs 20 Lakh. As mentioned, there is no such barrier on the pay scale, but it depends on your skills, organization and the type of client that you are working for. Many Java Developers pick up side projects by working as a freelancer in their free time.
Final Verdict
The role of Java Developer is quite a respectable role, and you can certainly work your way towards becoming one. Remember that your life will be a learning experience, and you will have to constantly upgrade your skillset and knowledge to stay relevant. You can opt for the course you like but only get into the field if you are passionate about Java Development. For any other information, you can leave a comment, and we will respond to you shortly.