The Architecture field plays a significant role in our routine lives and making it a career is just like a cherry on the cake. It is a challenging task to become an architect but as well as it is a rewarded career that offers incredible opportunities worldwide. An architect is the only one who can create and design various cities, buildings and landscapes. It is a competitive field and an architect needs to put lots of efforts during their academic learning and internships to start working as a professional. The day to day work of an architect can differ, with some days out on-site, attends meetings, and some days travelling to explore various ideas of designs and creations. Have you need to fulfil your dreams by pursuing a career as an Architect, then you should pick a well-known architecture college. Some popular colleges offered UG and PG courses in Architecture and admission is based on the score of entrance exam like NATA. To know more about this entrance exam, go through the whole article.
What is NATA Exam?
NATA or National Aptitude Test in Architecture is one of the popular exams in India which offers admissions to Undergraduate course in Architecture. It is a national level entrance exam, conducted every year by the Council of Architecture ( CoA), in the various area of the country. The NATA exam was started in terms of the provision of CoA Regulations, 1983 and published in the Gazette of India, as per the Minimum Standards of Architectural Educations Since 2006, it encourages brilliant minds to pursue the architecture field.
 The main purpose of this exam is to develop professionals who have drawing skills and the ability to make infrastructure better. This exam assists potential candidates to apply for admissions in Architecture College and secures their positions. From the different regions of the country, thousands of candidates should have appeared in this exam but very few candidates can crack it. It is obvious to crack any entrance exam; candidates have to concentrate first and then clear their basic concepts regarding their subjects.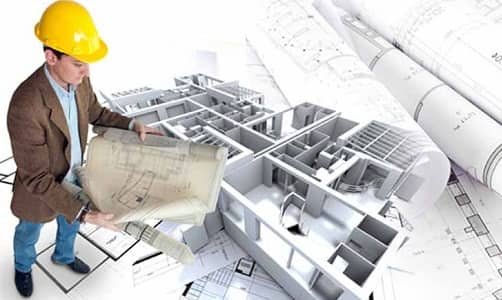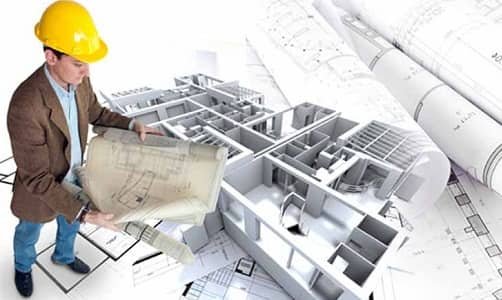 It is a separate aptitude test which scores are used by admission authorities of different Government-owned and funded college (Aided and Unaided) of architecture for Undergraduate architecture programme. The NATA scores are strictly followed by Architectural Colleges/schools all over the country. No doubt, COA is a higher authority, which is approved by the Central Government and ensures that all rules and regulations are followed by the institutions that are specially enrolled for architecture course. The NATA exam mainly focuses on the student's critical thinking ability, observation skills, drawing skills and ability, sense of proportion and visual knowledge.
Before applying for the exam, candidates should fulfil the eligibility criteria which we are mentioned in our next section.
NATA Exam Eligibility Criteria
To apply for the NATA exam, candidates need to satisfy the COA authorities by fulfilling the below-mentioned eligibility requirement:
Academic Qualification
Age Limit
Nationality
Academic Qualification
The student, who wants to appear in the NATA exam, needs to fulfil a certain set of academic requirements. The predefined criteria set up by COA is listed below –
Qualifying Examination:
The students must have passed their 10+2 with a minimum aggregate of 50% marks from any recognized board (CBSE, RBSE etc.).
The candidates, who have passed any 10+3 diploma exam, secured at least 50% of marks and attain valid proof of passing.
Qualifying Subjects Required:
The candidates should qualify their 12th standard with Mathematics (as a mandatory subject), Chemistry and Physics.
Those who are appearing in the 12th class must study the above-mentioned subject set to appear in the NATA exam.
The candidates who are pursuing diploma exam and passed it with Mathematics (it is a mandatory subject).
Marks Required for NATA Exam:
If the candidates have secured 49.9% marks in their qualifying exam, then marks cannot be rounded off and counted as 49.9% only.
To appear in the NATA exam, candidates need to score at least overall 50% of marks.
The marks relaxation has given to SC/ST/PWD categories of students.
Age Limit
There is no specific age limit required to be eligible to apply for the NATA exam. The candidates have to fulfil any age limit that may be specified by the respective Admission Authority.
Nationality
The student must be a citizen of India.
For students of International Status – There is no specific set of edibility criteria for students who have International status.
For students of International Status – The set of eligibility remains the same as the Indian nationals. There is also no separate set of eligibility set for students who have International Status.
NATA Eligibility Criteria for Admission to B. Arch Course
The candidates also need to fulfil the prescribed requirements as specified by respective Admission Authorities for seeking admission in the B.Arch course. The prescribed eligibility criteria are listed below:
 Entrance Exam, Subject Set, Minimum Scores and Age limit
To get admission in government aided college in B.Arch course, candidates must have qualified an authorized aptitude test in Architecture (NATA National Level Entrance Exam or equivalent).
The candidates must have secured at least 50% of marks in Mathematics, Chemistry and Physics in their qualifying exam.
Students studying a 10+3 diploma course need to attain 50% of marks with Mathematics subject (as a compulsory).
A candidate who belongs to SC/ST/OBC or any other category of students needs to ask for reservation schemes to admission authorities while applying for admission.
No lateral admission will be allowed at any stage of the B.Arch course.
Further, eligible criteria can require from institute to institute.
NATA Exam Pattern and Syllabus
NATA exam has been specified by the COA, conducted twice every year in two phases. Candidates can apply for both phases. The major benefit of this exam, candidates can improve their score in case he or she can secure fewer marks. The marks of the first attempt can valid for 1 year. The NATA question paper consists of a total of 125 questions from different subjects and sections with total marks of 200. To solve the question paper candidates will get 180 minutes of duration. Shortlisted candidates will seek admission in B.Planning and B.Arch course.
NATA Exam Pattern in Detail
This exam is divided into two modes namely Part A and Part B and the syllabus will remain the same for both sessions. The question paper will hold three sets namely Drawing, General Aptitude and Physics, Chemistry and Mathematics.
Mode of Exam – Online
Maximum Marks – 200 Marks
Duration – 3 hours/ 180 Minutes
Language – English
Total Number of Question – 125 Questions from Chemistry, Physics, Mathematics and Drawing
Marking Scheme – 1 marks, 2 marks and 3 marks
Negative Marking – No negative marking in the entrance examination
Qualifying Marks – Secure at least 25% of marks in each section
NATA Drawing Exam Pattern
There will be 2 sub-questions in each question and candidates have 135 minutes of duration and attempt a total of 3 questions by using paper and pencil. In this exam, candidates need to show their observation, imagination ability and drawing skills.
Marking Scheme:
The marking scheme detail is listed below:
Drawing : 2 Questions x 35 Marks – 70 Marks
                       1 Question x 55 Marks – 55 Marks
PCM: 15 Questions x 1.5 Marks – 22.5 Marks
General Aptitude : 35 Questions x 1.5 Marks – 52.5 Marks
Syllabus
Drawing – Geometric Composition, Shape, Building forms and Elements, Urban Landscape, Perspective Drawing, 3D and 2D transformation, Pattern Drawing etc.
Mathematics – Matrices, Trigonometry, Theory of Calculus, Probability, Combination and Permutation, Logarithms, Algebra etc.
Physics – Electromagnetic Induction, Current Electricity, Atoms and Nuclei, Electronic Devices, Magnetism and Matter, Electrostatics, Optics, Dual Nature of Radiation and Matter, Alternating Currents etc.
Chemistry – basic Concepts of Chemistry, Chemical Bonding, Equilibrium, Chemical Thermodynamics, Environmental Chemistry, Atom Structure, State of matter, Organic Chemistry etc.
General Aptitude – sets and relations, subsets, power sets, union, intersection, a difference of sets, ideas of sets, complement, Venn diagram, De Morgan's laws, equivalence relation etc.
Application Fee for NATA Exam
To apply for the NATA exam, candidates need to pay a fee that is required by conducting authority. The fee can vary for different categories. Candidates can pay the prescribed application fee online mode by using a credit card, debit card and net banking. The fee for the NATA exam is INR 2000, which is inclusive of the service fee charged by the bank. The fee list for different categories is listed below:
For General – Rs. 2000/-
For OBC – Rs. 2000/-
For SC/ST – Rs. 1500/-
For General ( Both first and second test) – Rs. 4000/-
For SC/ST ( Both First and Second Test) – Rs. 3000/-
How to apply for NATA Exam
Before preparing for the exam, candidates need to submit the NATA application form. By following few steps candidates can apply for the exam themselves. Let's have a look:
Step: 1 Open web browser and search the official website of NATA www. nata.in
Step: 2 The home page has arrived on the screen, click on the registration link
Step: 3 Next find the Registration Form, and find a new registration option
Step: 4 Fill in all required details (DOB, Name, Email Address etc.)
Step: 5 Upload scanned signature and photographer
Step: 6 Make payment and take a printout of the application form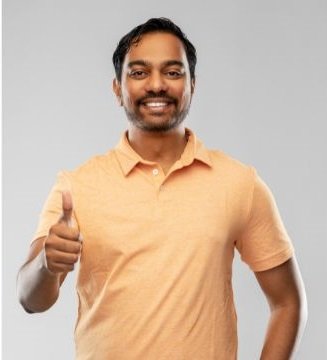 Rahul Kumar is a passionate educator, writer, and subject matter expert in the field of education and professional development. As an author on CoursesXpert, Rahul Kumar's articles cover a wide range of topics, from various courses, educational and career guidance.